Meryl Streep and husband Don Gummer secretly separated for six years after more than four decades together
21 October 2023, 11:00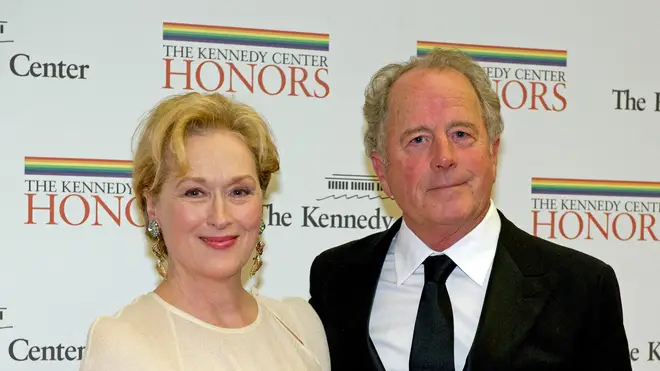 Meryl Streep has separated from her husband of 45 years, her publicist has confirmed.
The legendary actress, who has won three Oscars from 21 nominations, has ended her relationship with Don Gummer, an American sculptor.
They married in 1978 and have four children together.
Streep's spokesperson said: "Don Gummer and Meryl Streep have been separated for more than six years, and while they will always care for each other, they have chosen lives apart."
Streep, who most recently starred in Only Murders In The Building and Don't Look Up, is best known for her roles in The Devil Wears Prada and Mamma Mia!
Read more: Meghan 'writing bombshell memoir' that could ruin ties with William and Kate so badly they may never speak again
She won Oscars for her parts in Kramer Vs Kramer, the 1979 legal drama in which she played Joanna Kramer, and the title character in 1982's Sophie's Choice.
She won her most recent Academy Award for her role as Margaret Thatcher in 2011's The Iron Lady.
Accepting her award for that part, she said: "First, I'm going to thank Don, because when you thank your husband at the end of the speech they play him out with the music.
Read more: Lewis Capaldi hailed a 'superhero' for helping collapsed woman in Hampstead Heath
"And I want him to know that everything I value most in our lives, you've given me."
All of the couple's children have pursued careers as actors.
The Good Wife star Mamie Gummer starred in The Good Wife, Grace Gummer was in Mr Robot and Louisa Gummer appeared in The Gilded.
They also have a son, the musician and actor Henry Wolfe Gummer.