Lewis Capaldi hailed a 'superhero' for helping collapsed woman in Hampstead Heath
20 October 2023, 16:40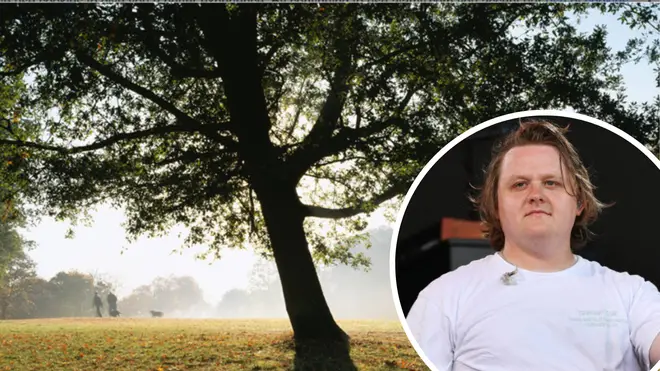 Scottish singer Lewis Capaldi was spotted rushing to help an elderly woman who collapsed in north London.
The 27-year-old singer was walking around Hampstead Heath with friends on Wednesday when he saw the unnamed woman on the ground.
Onlookers saw the Someone You Loved singer rush over to her. He rang 999 and stayed with the woman until help arrived.
Reports say an ambulance came and took the woman to the hospital. Lewis only left once he knew the woman was safe with the emergency services.
One onlooker saw him leap into action: "Lewis is not just a superstar but a superhero.
"We saw him helping an old woman who had collapsed on the ground and it turned out he'd rushed over to help when he saw her."
They told The Sun: "Lewis and his mates called an ambulance and made sure they stayed with the woman until help arrived. He clearly had a massive heart. Good on him."
The Scottish singer stepped away from music and touring in June this year to look after his mental and physical health.
He made the decision after his performance at Glastonbury where he struggled to finish his set because of repeated tics. Lewis revealed he had been diagnosed with Tourette's syndrome in September 2022.
He later posted to social media: ""The fact that this probably won't come as a surprise doesn't make it any easier to write, but I'm very sorry to let you know I'm going to be taking a break from touring for the foreseeable future.
"I used to be able to enjoy every second of shows like this and I'd hoped 3 weeks away would sort me out.
"But the truth is I'm still learning to adjust to the impact of my Tourette's and on Saturday it became obvious that I need to spend much more time getting my mental and physical health in order, so I can keep doing everything I love for a long time to come."
Read more: Lewis Capaldi 'leaning on girlfriend' after cancelling tour dates to adjust to 'impact of Tourette's syndrome'
Read more: Lewis Capaldi reveals he has Tourette's and says diagnosis makes 'so much sense'
Since then, Lewis has been spending time out of the spotlight in London. His documentary Lewis Capaldi: How I'm Feeling Now won a National Television Award. It covers his struggles to cope with fame and the launch of the number-one single Forget Me.