Deaths rose after first round of junior doctors strikes, new data shows, as 96-hour walkout enters final day
14 April 2023, 00:00 | Updated: 14 April 2023, 14:46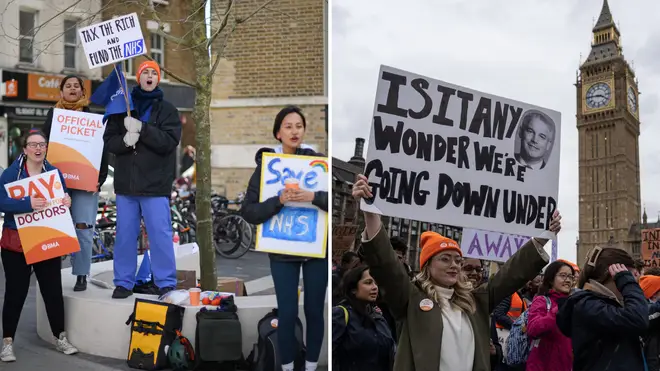 Excess deaths in England almost tripled in the two weeks during and after the first set of strikes by the British Medical Association (BMA) in March, Office for National Statistics (ONS) data shows.
Junior doctors staged industrial action between March 13 and 15 for 72 hours, leading to the cancellation of around 175,000 appointments.
Between March 11 and March 24, the number of excess deaths recorded in England were three times higher compared with two weeks prior, ONS data shows.
Between February 25 and March 10, 22,021 deaths were recorded - 833 (3.9%) above the five-year average.
Some 22,571 deaths were recorded during the week where junior doctors went on strike, and the week after - 2,247 (11.1%) above the five-year average.
It is not possible to attribute direct responsibility, particularly during the Easter period, which could lead to the inflation of excess deaths due to a delay in registrations, Paul Hunter, professor of medicine at the University of East Anglia, said.
It is also worth noting that excess deaths in Wales rose by 14 per cent in the same period compared to the five-year average, where there were no junior doctors strikes.
The BMA's council chairman Professor Philip Banfield said it is not possible to determine the impact of its first round of strikes on excess deaths without "rigorous validation and academic study".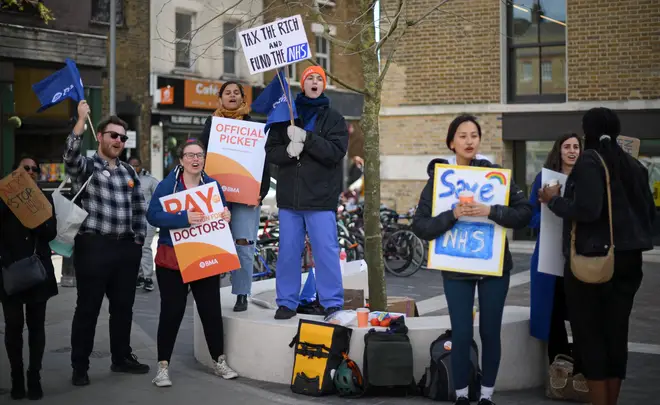 But Mr Hunter told The Telegraph that is "plausible" that the strikes may have contributed to a subsequent rise in deaths.
Meanwhile, private GP Dr Charles Levinson said: "Excess deaths remained consistently high throughout 2022 which, following a period of such increased death during the pandemic, is unexpected to say the least.
"In a period of such consistently high excess death and incredible strain on the system, attributing direct responsibility is impossible.
"But it's clear that anything adding pressure to services will inevitably cause more delays and therefore more damage."
Read More: Junior doctors' union leader apologises for 'undermining' strikes by going on holiday
Read More: 'We're taxpayers, he wants more money': Junior doctors union leader who went on holiday during strike opposed by father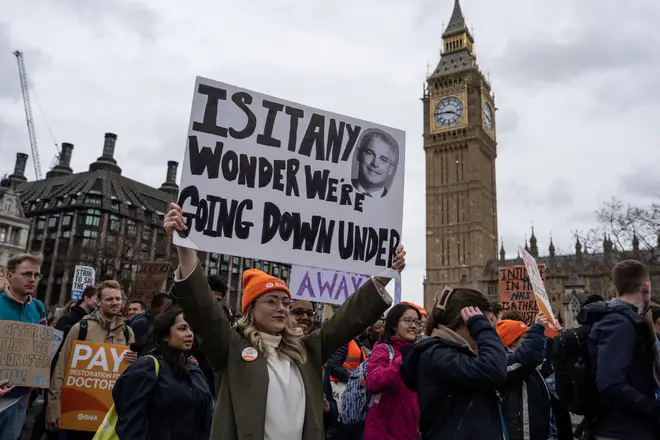 "We have been concerned about preventable and excess deaths across the health and social care system for some time, which all need to be considered in planning and delivering effective and safe services," Professor Banfield added.
It comes after junior doctors face growing pressure to back down on their demand for a 35 per cent pay rise, which has been described by some junior doctors as a negotiating start point.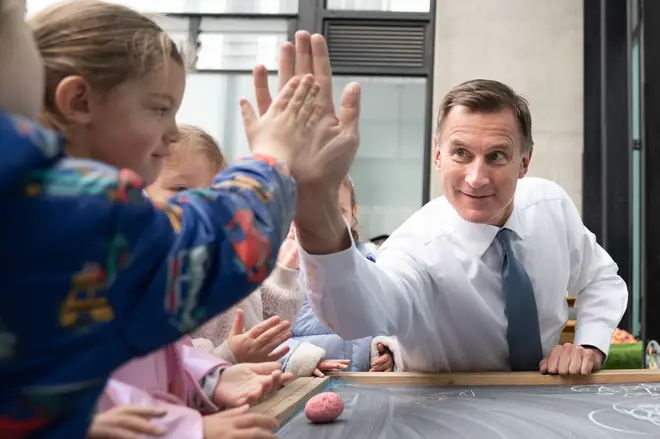 Speaking at the International Monetary Fund Spring Meetings in Washington DC, Chancellor Jeremy Hunt said: "Of course there is a short-term impact from strike action
"But there would be a much longer, more damaging growth impact if we were to try to settle these strikes with pay awards that fuel inflation.
"The worst possible thing for growth is inflation because it means we have higher interest rates, a contraction in the economy's spending power, which makes it very, very hard to grow at the healthy rates that we all want to see."
Meanwhile, at the beginning of the latest round of industrial strikes, Health Secretary Steve Barclay said "I hoped to begin formal pay negotiations with the BMA last month.
"But its demand for a 35% pay rise is unreasonable – it would result in some junior doctors receiving a pay rise of over £20,000.
"If the BMA is willing to move significantly from this position and cancel strikes we can resume confidential talks and find a way forward, as we have done with other unions."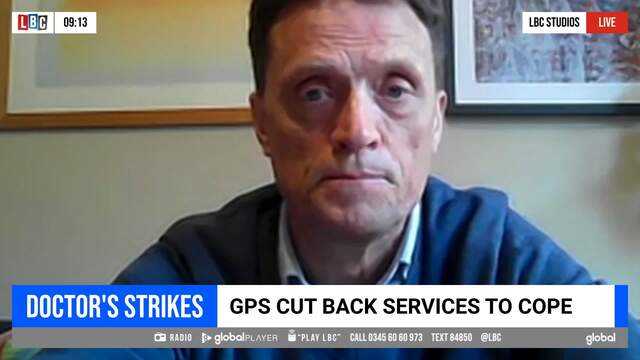 NHS Confederation CEO admits the NHS 'can't guarantee' patient safety ahead of mass strike action.
It comes after the NHS Confederation chief told LBC that it cannot guarantee patient safety during the junior doctors' strike this week.
Speaking to LBC's Andrew Castle on Monday, Matthew Taylor, whose organisation represents the various NHS bodies, said remaining staff would do their best to replace the striking junior doctors.
But he warned: "I don't think we can guarantee that. Managers in the health service will do everything they can to try to reorganise things. Consultants, we hope, will step up and take the place of junior doctors.
"So we'll do everything we can, as we always do in these strike situations. And of course, we've been having strikes for months in the health service. We'll do everything we can to maintain those urgent emergency services."