Junior doctors' union leader apologises for 'undermining' strikes by going on holiday
13 April 2023, 16:24 | Updated: 13 April 2023, 16:32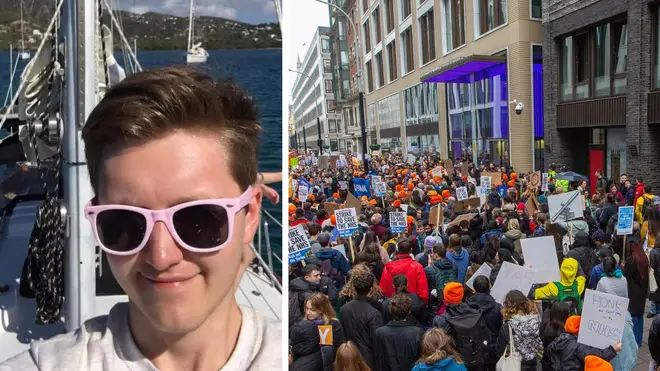 The junior doctors' union leader criticised for going on holiday during the strike has apologised for his actions.
In a message shared in an online forum, 28-year-old union official Dr Rob Laurenson, who is also a trainee GP, apologised for 'undermining' the UK's largest-ever health strike, which ends at 7am on Saturday.
He wrote: "I can see that you feel undermined and I am really sorry my actions have contributed to that.
"The thing most important to me is the integrity of the unity of doctors and that is why I'm at pains to be as transparent as possible and accountable as possible.
"I have created and facilitated the creation of every single hospital strike WhatsApp group which we are using to gain and share an incredible amount of intelligence.
"The intelligence has lead [sic] to the propagation of the junior doctor rate card, for which some people have paid for the BMA membership in [one] shift alone."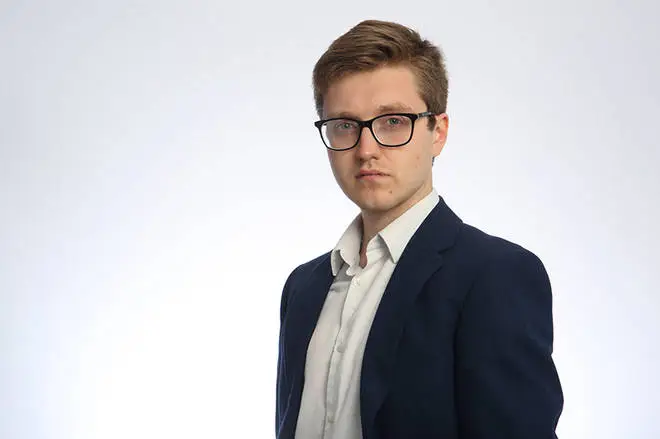 It comes after Dr Laurenson's father Ian said his son is on the "other side" of the debate, pointing out how taxpayers foot the bill for the NHS.
Dr Laurenson, a 29-year-old ex-public schoolboy, was criticised for heading off on holiday as his fellow medics went on a four-day strike.
Ian, 69, a former business consultant from Orpington in South East London, told The Sun: "We have a conflict of interest because we're taxpayers — customers of the NHS — and he's on the other side, wanting more money.
Read more: Union leader behind junior doctors' strike criticised for holiday during 'largest-ever' NHS walkout
"It was a bit of a surprise to us when he stood for election. He's not been known as some sort of militant anarchist and red in the bed."
Dr Laurenson, who is co-chariman of the British Medical Association's (BMA) junior doctors committee, was slammed for heading off on annual leave as his colleagues face losing their pay.
He took annual leave, meaning he does not lose out on any money. The BMA said it was a long-planned event, with reports saying he has gone to a friend's wedding.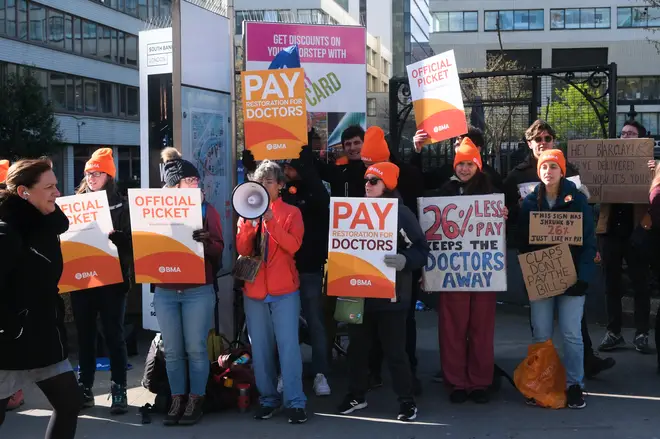 The GP registrar is thought to earn about £40,000 a year, rising to £55,000 with experience.
"We are not going to stop until we are paid what we are worth," he said at the onset of the strike.
"If ministers don't accept that when we tell them in person, we will have to tell them from the picket line."
Read more: 'Claps don't pay the bills': Striking junior doctors march on Downing Street as No10 refuses to back down on pay demands
Doctors have been lobbying for a 35% pay rise.
Health secretary Steve Barclay said he is willing to talk if such a high demand is dropped.
Tory MP Paul Bristow, who sits on the Health and Social Care Committee, said: "While we've got patients missing out, patients suffering, it seems that the leadership of the BMA are enjoying themselves on holiday.
"He is asking his members to sacrifices their pay while they go out on strike, but it seems to me he's not willing to make that sacrifice himself."