Dominic Raab pushes to block prisoners from marrying and stop dangerous criminals getting parole
29 March 2023, 07:51 | Updated: 29 March 2023, 09:21
Ministers want more powers to block dangerous criminals from getting out of jail on parole and stop prisoners from getting married behind bars.
Justice Secretary Dominic Raab told MPs that keeping the general public safe will be the "exclusive focus" of the bill, set to be introduced on Wednesday.
The changes are in a bid to "stop a balancing exercise taking into account prisoners' rights", the Ministry of Justice added.
Ministers will be able to block parole board recommendations release criminals including murderers, rapists and terrorists on multiple occasions up until the end of a sentence under the plans, part of the government's Victims and Prisoners Bill.
Prisoners serving whole-life sentences could also be blocked from getting married, in a bid to protect the people who are attracted to them, who may be vulnerable.
It follows anger over an attempt by serial killer Levi Bellfield to challenge a decision blocking him from marrying in prison.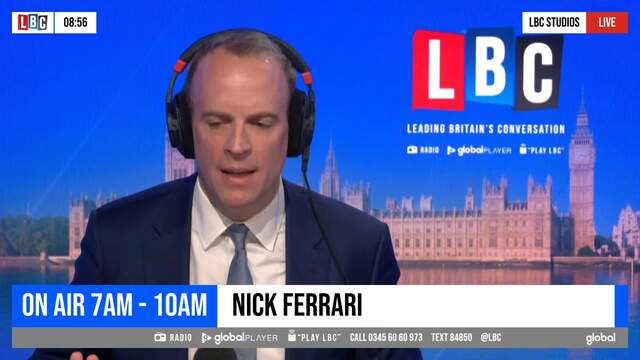 Justice Secretary and Deputy PM Dominic Raab stresses the need to ban prisoners from marrying
The 54-year-old, who is serving two whole-life orders for killing 13-year-old Milly Dowler, Marsha McDonnell and Amelie Delagrange, as well as the attempted murder of Kate Sheedy, applied to marry his girlfriend and has tried to get legal aid to overturn the decision.
Mr Raab told LBC's Nick Ferrari on Wednesday that people who want to marry prisoners who will never get out of prison "may often be vulnerable, fragile, you could say gullible."
He stressed that he was "not talking about individual cases" but added that he wanted to "make sure that they're not falling into some sort of trap."
"So as a safeguarding measure, as well as a public confidence measure, the victims and prisoner bill will introduce the ability to, to block and ban marriage in those cases."
Mr Raab acknowledged that the Parole Board did not like the changes but he said that he wanted to take the process in "a different direction" with the emphasis on public safety.
"The Parole Board rather regard this as a balancing act exercise. Parole Board decisions should be an inquisitorial fact-finding exercise," he said.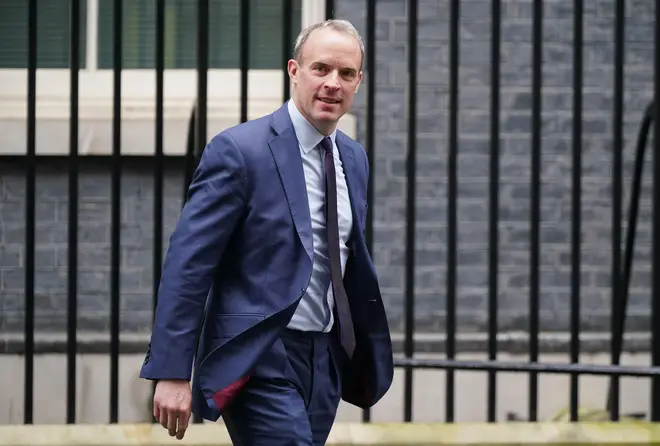 "What is the risk? If this individual poses a risk to the public, they should not be released."
"I'm confident it is lawful, but we shouldn't allow the risk of spurious litigation to stop us doing what's right."
It comes after high-profile parole decisions on double child-killer Colin Pitchfork, who was recalled to prison within months of being released, and black cab rapist John Worboys, which the MoJ said have "shaken public confidence in the system".
Mr Raab said: "There is a history of vulnerable women who have become pen pals with serial killers or particularly nasty offenders who get into relationship and then there is an issue around marriage.
"We're doing this as a safeguarding issue but also as a public confidence in the justice system issue."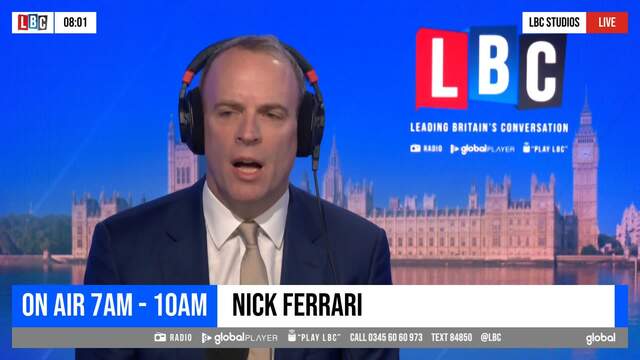 Dominic Raab hits he will try and stop the prison marriage of serial killer and rapist
He told LBC's Nick Ferrari earlier this month that "there's a question around the risk to anyone that would marry an offender as egregious as in this case Levi Bellfield.
"What we're protectively do to make sure vulnerable people aren't subject to that element of risk."
The government said that the Victims and Prisoners bill will transform the experiences of people who have suffered at the hands of criminals.
Under the new legislation, ministers will be given powers to order inspections of justice bodies that are failing victims under the new legislation.
Victims will also be given a legal right to challenge decisions that directly affect them - such as asking the Crown Prosecution Service (CPS) or police to review why a rape or domestic abuse case has been dropped.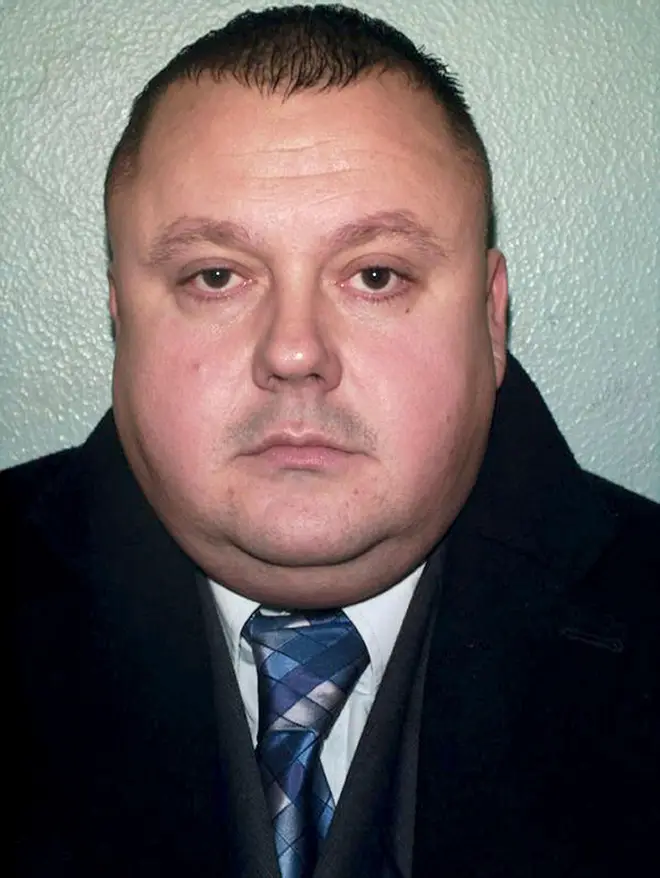 They should also be given more information on how their case is progressing, how the criminal justice system works and be more involved in the process under the plans, as well as gain access to support services.
The process for making formal complaints will also be simplified.
Children born as a result of a rape will officially be recognised as victims of crime under the Government plans and be entitled to support and information about their case.
But campaigners and critics have raised concerns that efforts to improve the experience for victims will be "lost" in a Bill now combining parole reform.
Diana Fawcett, chief executive at charity Victim Support, said: "We welcome many of the measure in the Bill which will make a real and meaningful difference to the experience of victims. But we are seriously worried that expanding its scope to include prisoners will be a distraction and delay it even further.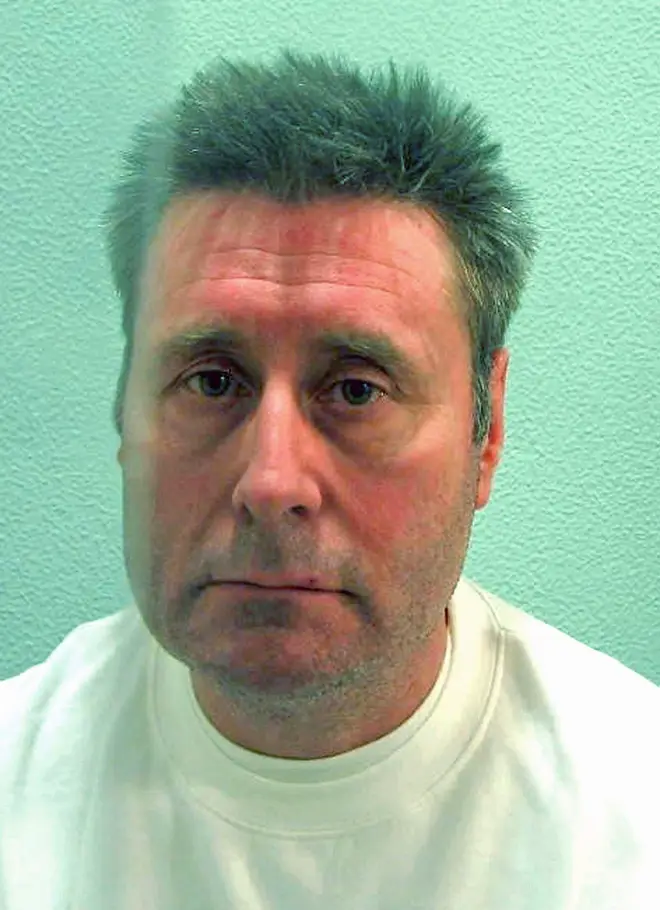 "Public confidence in the criminal justice system is at rock bottom and the court system in crisis. Victims have been waiting years for this Bill - it is a vital opportunity to improve their rights - and we don't want this focus to be lost. It must be a Bill that delivers for victims."
Read more: Dominic Raab wants new laws 'quickly' to block killer Levi Bellfield's bid to force jail marriage
Read more: Milly Dowler killer Levi Bellfield 'confesses to hammer murders', lawyer says
Labour's shadow victims minister Anna McMorrin accused the Conservatives of letting "victims down and criminals off the hook", adding: "It's been eight years and seven justice secretaries since they first promised this Bill, and now they've had to combine it with parole reform. Yet again, the Tories overpromise and underdeliver."
A Parole Board spokesman said: "We are always welcoming of reform that supports the rights of victims. Ensuring there is confidence in the criminal justice system is a vital part of the process and one we have prioritised at the Parole Board in recent years through increasing transparency.
"Public protection has always been, and will always be, at the heart of Parole Board decision making, which is based on the evidence and the law. We are committed to working with the ministry and Parliament to ensure this important legislation receives the consideration that it richly deserves."