Holiday misery incoming as flights during Easter getaway axed due to security staff walkout
28 March 2023, 01:26 | Updated: 28 March 2023, 01:33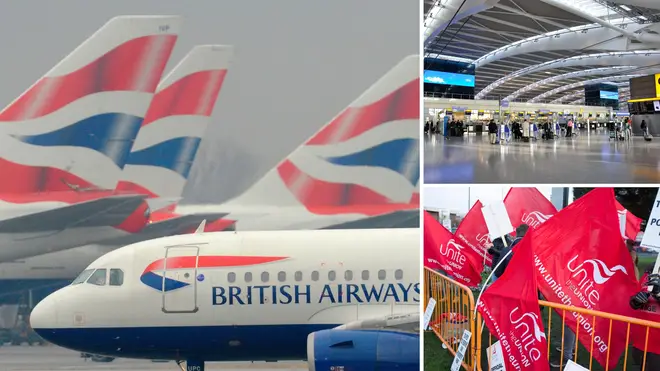 British Airways is expected to cancel up to 32 flights per day to and from Heathrow at the start of the Easter holidays due to industrial action by security staff at the airport.
The strike is due to start on Friday March 31 and conclude on Sunday April 9 (Easter Sunday).
Over 1,400 security guards employed by Heathrow Airports Ltd (HAL) at Heathrow Terminal 5 are expected to take part in the 10-day strike in a dispute over pay, the Unite union said.
BA said in a statement: "Following Heathrow's requirement for us to reduce the number of passengers travelling during the period of its employees' proposed strike action, we've regrettably had to make a small number of adjustments to our schedule.
"We've apologised to customers whose travel plans have been affected and have offered them a range of options, including rebooking onto a new flight with us or another airline, or requesting a full refund.
Read more: Trans woman who shot dead three children and three adults at Nashville school was ex-student who made 'manifesto'
Read more: 'I'm the luckiest man in the world': Humza Yousaf to take over from Nicola Sturgeon after winning SNP battle
"Our teams are continuing to work closely with Heathrow to ensure that our customers' journeys run smoothly."
A Heathrow spokesperson said: "We will not let these unnecessary strikes impact the hard-earned holidays of our passengers."
But Unite general secretary Sharon Graham said staff were struggling make ends meet and had been forced to walk off the job.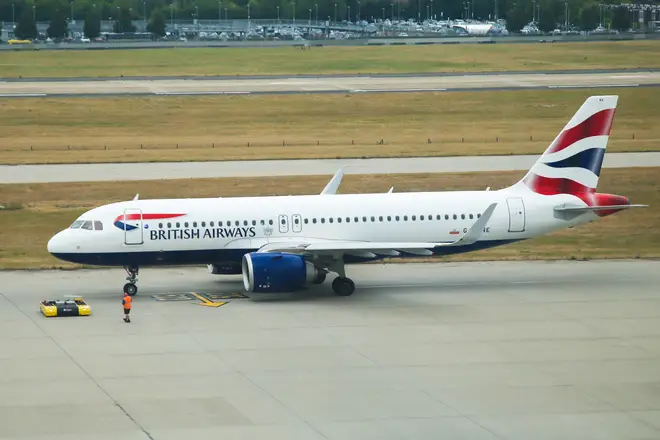 "Workers at Heathrow Airport are on poverty wages while the chief executive and senior managers enjoy huge salaries," she said.
"It is the airport's workers who are fundamental to its success and they deserve a fair pay increase.
"Our members are simply unable to make ends meet due to the low wages paid by Heathrow. They are being forced to take strike action due to need not greed."
Heathrow Airport it would deploy 1,000 additional members of staff "and its entire management team" in the terminals to help passengers over the Easter holiday.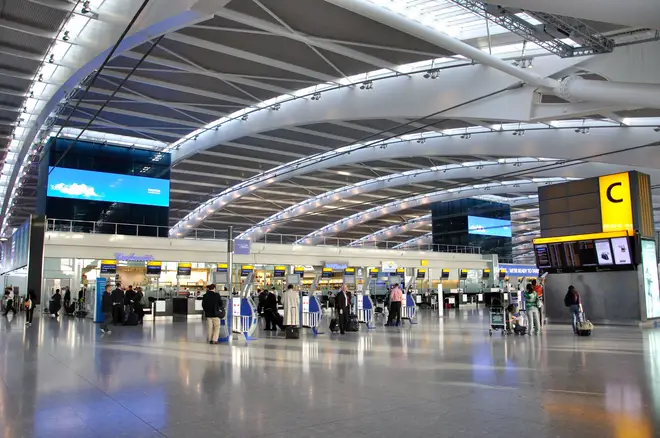 "As at any busy time, it may take a little longer than usual to get through security, but this will be well managed and kept flowing," the spokesperson said.
"Passengers can help us ensure they get the best start to their journeys by checking their flight status with their airline before travelling to the airport, arriving at Heathrow no earlier than two hours before short haul flights and three hours before long haul flights and by being ready for security with their compliant liquids and electronics out of their hand luggage."
It comes after a three-day strike by ground handling staff at Heathrow was called off in December following an improved pay offer.