'Children should be in the classroom to learn': Gillian Keegan orders 'blanket ban' of mobile phones in schools
2 October 2023, 16:25 | Updated: 2 October 2023, 20:21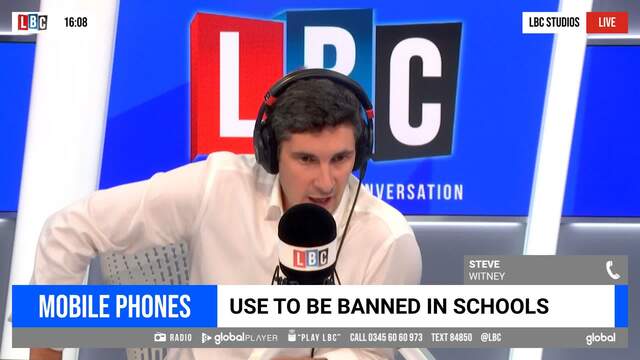 Education Secretary confirms ban of mobile phones in schools
Gillian Keegan has confirmed plans for a 'blanket ban' of mobile phones in schools, telling LBC they are "distraction" and an "unhelpful" addition to school.
Speaking from the Conservative Party conference in Manchester, the Education Secretary told LBC: "There are already many, many schools who ban mobile phones.
She told Tom Swarbrick: "This has been happening progressively over the year as people have been seeing them as distracting or just creating issues in the classrooms.
"But there are a number of schools who haven't yet done this...on the whole, everybody thinks this is a good idea."
"Children should be in the classroom to learn," she added.
Ms Keegan said the plan would be implemented "in the coming months".
When asked how the ban will be enforced, Ms Keegan later backtracked, saying that the 'ban' would instead be guidance.
"It will be in guidance so it's not statutory guidance but it's very unusual for a school to not follow the Department for Education guidance," she said.
Ms Keegan added: "It's guidance that will basically say we think that mobile phones should not be in school during the school day."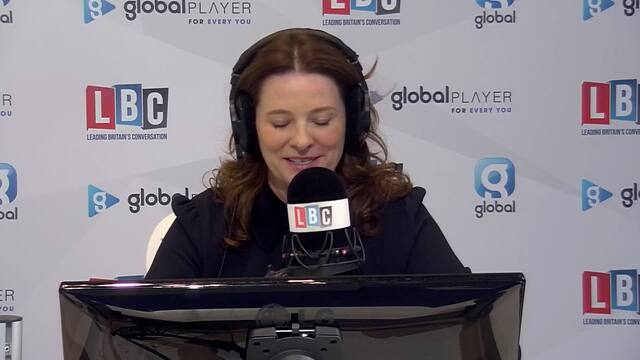 Gillian Keegan: Mobile phone ban is 'guidance'
Speaking ahead of Ms Keegan's announcement, Chancellor Jeremy Hunt backed the plan, labelling it the "right thing to do".
He told Nick Ferrari: "It is a nightmare extracting my children away from their screens, they are so addictive.
"But sometimes when you see them after a long day's work and they don't want to talk to daddy, they want to talk to their iPad, I don't think it's right."
He added: "I thoroughly agree with this - it's the right thing to do academically but also the right thing socially because school is the time when the closest and deepest friendships are formed and you can't do that if you're distracted by a phone."
Read more: 'No shortcuts on tax cuts' Jeremy Hunt says ahead of speech announcing tougher benefit rules and living wage boost
Read more: Hunt vows to 'make work pay' announcing benefits reforms and boost to National Living Wage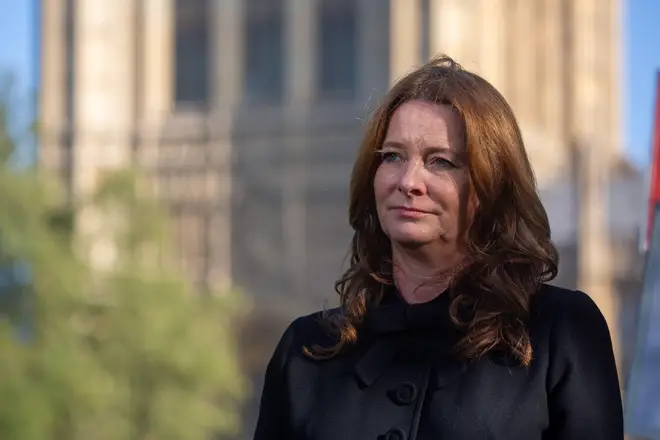 A ban on smartphone devices in schools was also considered by former education secretary Gavin Williamson in 2021 amid concerns they were "distracting".
"Mobile phones are not just distracting, but when misused or overused, they can have a damaging effect on a pupil's mental health and wellbeing. I want to put an end to this, making the school day mobile-free," Mr Williamson said at the time.
"In order for us to help pupils overcome the challenges from the pandemic and level up opportunity for all young people, we need to ensure they can benefit from calm classrooms which support them to thrive."
Various schools already enforce their own bans on mobile phones, some requiring students to hand in their phones in the morning, but many still allow pupils to use the devices during break times.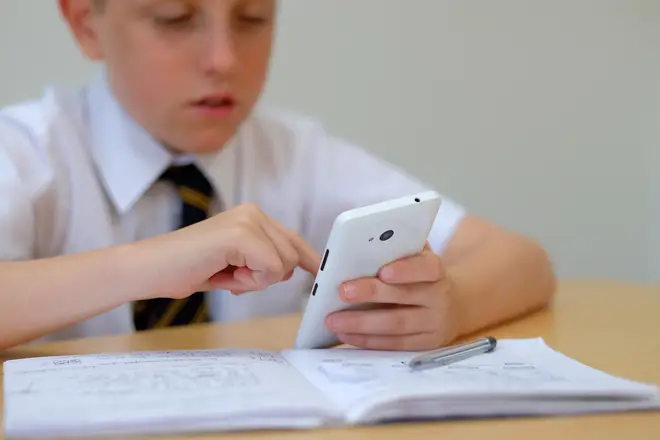 Some have blamed phones for distracting pupils and creating disruptions in the classroom in recent years.
It comes after a United Nations report from the summer recommended a ban on smartphones to cut down on such disruptions as well as cyberbullying.
In the summer, Finland introduced a ban on the devices in classrooms in a bid to improve exam results. Its ban followed other European countries, such as Italy and France, who have implemented similar rules on phones in recent years.
Excessive phone use has been linked to reduced educational performance, according to Unesco, the United Nation's education, science and culture agency.
Unesco's director general, Audrey Azoulay, said: "The digital revolution holds immeasurable potential but, just as warnings have been voiced for how it should be regulated in society, similar attention must be paid to the way it is used in education.
"Its use must be for enhanced learning experiences and for the wellbeing of students and teachers, not to their detriment."