Elon Musk denies sabotaging Ukrainian attack on Russian fleet 'by turning off Starlink'
8 September 2023, 10:41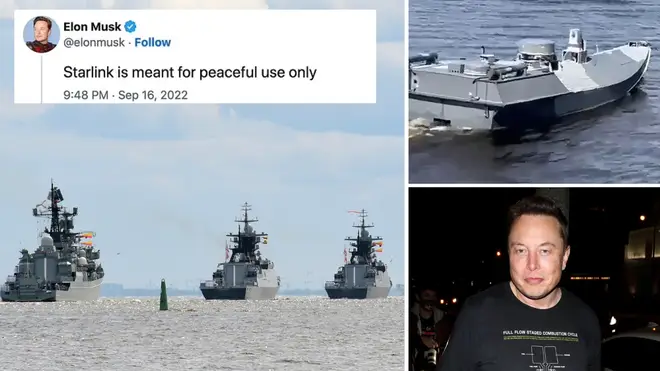 Elon Musk has denied claims he switched off his Starlink satellite network to hinder a Ukrainian drone attack on Russian warships.
In a new biography of Elon Musk by Walter Isaacson, it is alleged he ordered his engineers to turn off service in the area of the attack because he was worried Putin might retaliate with a nuclear response.
The exact date of the shutdown is unclear, but CNN reports he made the decision to turn it off after speaking to Russian officials who indicated the possibility of a nuclear response.
Ukraine's drones were rendered inoperable as a result and they washed harmlessly ashore.
Read more: Terror suspect's jailbreak was 'pre-planned,' says Met chief Sir Mark Rowley as he doesn't rule out 'inside job'
Read more: Rishi Sunak says he's 'India's son-in-law' as he touches down for G20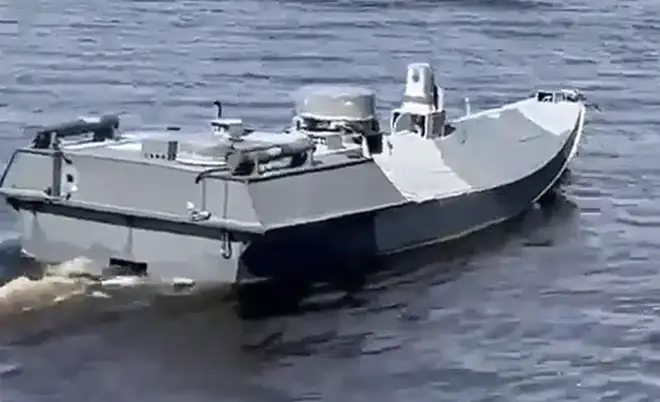 But Elon Musk denied the claims, writing online: "The Starlink regions in question were not activated. SpaceX did not deactivate anything," he wrote. 
"Both sides should agree to a truce. Every day that passes, more Ukrainian and Russian youth die to gain and lose small pieces of land, with borders barely changing. This is not worth their lives."
Musk added: "Starlink was not meant to be involved in wars. It was so people can watch Netflix and chill and get online for school and do good peaceful things, not drone strikes."
Starlink has allowed Ukrainians to have uninterrupted and secure internet access amid Russia's strikes on civilian targets.
In September 2022 Musk Tweeted: "Starlink is meant for peaceful use only."
According to the book, when Musk switched off the internet, the drones which were laden with explosives 'lost connectivity and washed ashore harmlessly.'
In the wake of the attempted attack, Ukraine army chief Valery Zaluzhnyi said it was 'concerning' that Elon Musk's involvement was hindering their military efforts.