Rishi Sunak says he's 'India's son-in-law' as he touches down for G20 summit amid wrangle over trade deal
8 September 2023, 09:50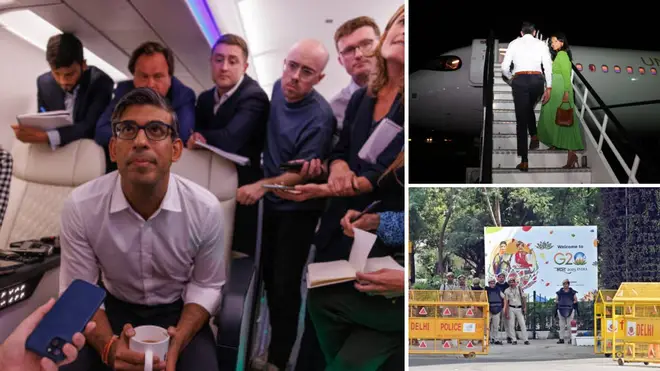 Rishi Sunak called himself 'India's son-in-law' as he arrived for the G20 summit amid wrangling over a post-Brexit trade deal.
The PM, whose wife Akshata is the daughter of an Indian billionaire, described the country as "very near and dear to me" ahead of touching down in New Delhi.
During the visit he will hold talks with Narendra Modi, the Indian prime minister, during his first visit to India since entering Downing Street.
It is understood that Mr Modi's negotiators had been demanding more visas for nurses and IT professionals as the price of a post-Brexit trade deal with the UK.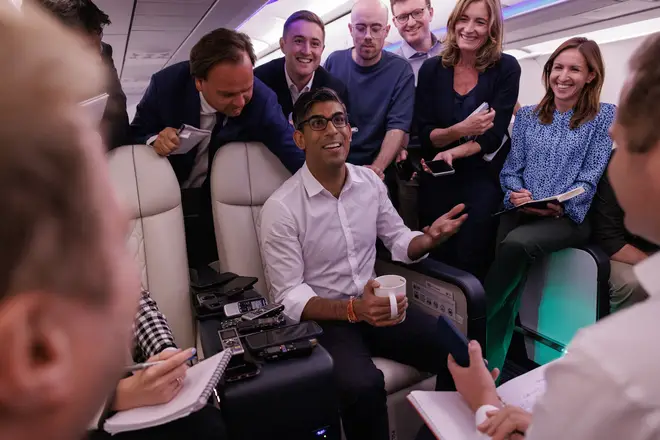 Read More: Rishi Sunak refuses call for more UK visas for Indians in free trade deal talks
Read More: Rishi Sunak 'blocked from overruling Ulez expansion' as fury grows over 'nightmare' scheme
Currently Indian students are allowed to stay in the UK for two years after graduating, but Mr Modi wants to enshrine that in an agreement after Home Secretary Suella Braverman suggested the rules could change.
However, a No 10 spokesman insisted that any free trade agreement (FTA) would only focus on "trade and business", adding: "Immigration is a separate issue."
Mr Sunak will also urge India to take a firmer stance against Russia's invasion of Ukraine and criticised Vladimir Putin for refusing to attend and be held "accountable" by other leaders.
China's Xi Jinping is also staying away from India, thwarting Downing Street's hopes for a face-to-face meeting.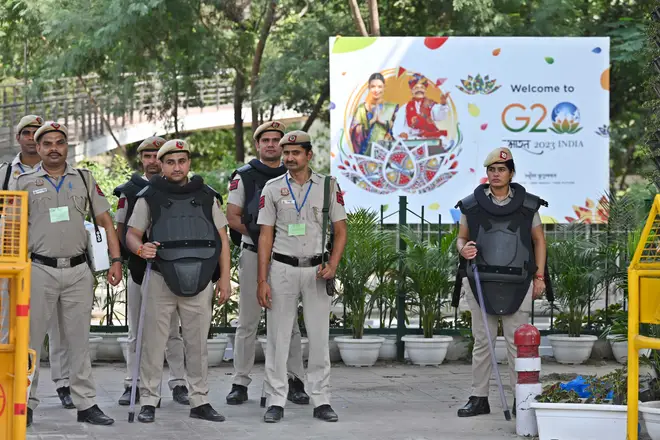 Mr Sunak is the first British prime minister of Indian descent and was a regular visitor to the country before being promoted to Chancellor by former No 10 incumbent Boris Johnson shortly before the coronavirus pandemic in 2020.
The MP for Richmond, Yorkshire, 43, was born in Hampshire, to Indian migrant parents – a pharmacist mother and a GP father.
He is married to Akshata Murty, the daughter of NR Narayana Murthy, the founder of Indian IT giant Infosys and a major figure in the country.
Asked what it meant to him to be returning to India, he said: "Of course it is special. I'll be visiting a country that is very near and dear to me.
"I haven't been back for a few years. I was meant to go actually in 2020.
"We take our family typically in February half term every year, and I got made chancellor right before and I didn't get to go with the rest of my family then, so I haven't been for a little while.
"It is obviously special. I saw somewhere that I was referred to as India's son-in-law, which I hope was meant affectionately.
"But look, I'm excited to be back. It is nice to have Akshata with me as well."
In 2020, he told reporters: "I am thoroughly British, this is my home and my country, but my cultural heritage is Indian."
During his time in New Delhi, Mr Sunak is scheduled to visit important Indian cultural and religious sites, with a trip to a Hindu temple planned during his three-day stay.