Rishi Sunak 'blocked from overruling Ulez expansion' as fury grows over 'nightmare' scheme
23 August 2023, 10:10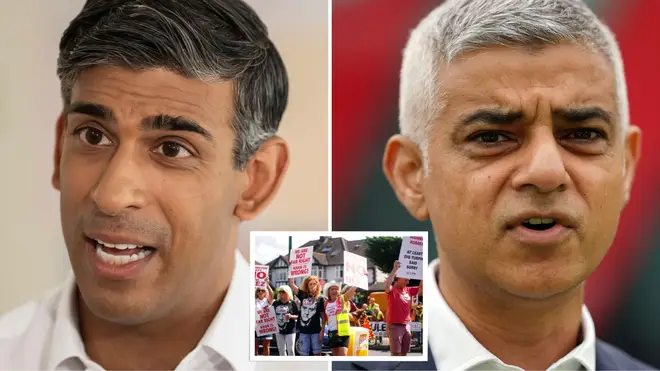 Rishi Sunak has been blocked from overruling the "nightmare" Ulez expansion after seeking legal advice over a potential loophole.
Cabinet ministers have considered using a little-known legal power that would allow them to reject Mayor of London Sadiq Khan's transport strategy due to it being "inconsistent with national policies".
But government lawyers concluded that the move would fail if challenged, Whitehall insiders told the Telegraph.
The Ulez expansion, coming into force on August 29, will see the worst-polluting cars across all London boroughs be charged £12.50 daily.
The move has outraged many Londoners who have urged the mayor to rethink his plans amid the cost of living crisis.
Read more: Sadiq Khan accused of Orwellian attempts to squash dissent on ULEZ with taxpayer funded expert
Read more: Police hunt man in hard hat and high-vis over Ulez camera theft in crackdown on so-called Blade Runners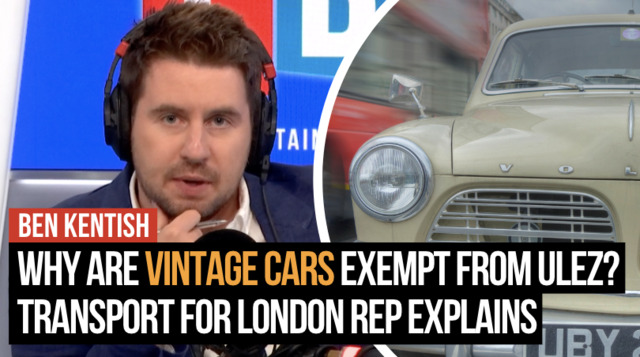 Why aren't vintage cars a part of ULEZ? Ben Kentish and this caller discuss
A Downing Street source told the publication: "We have and continue to look at options, but they are limited.
"The people who could stop this tomorrow are the Labour Mayor Sadiq Khan and Sir Keir Starmer."
It comes after the Conservatives won the by-election in Uxbridge last month. The constituency is one of the areas being brought into Ulez at the end of August and Labour blamed a backlash from voters for its loss.
The Greater London Authority Act says a transport secretary can block a mayor's police if it clashes with wider national plans and if the "inconsistency is detrimental to any area outside Greater London".
Lawyers stopped the move as the government has also been pushing to improve air pollution.
No10 is now understood to have begun looking for other options instead.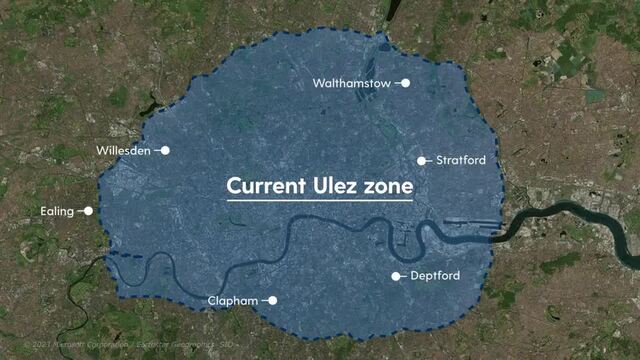 Where does the new Ulez boundaries affect?
Several Tory MPs have urged Mr Sunak to step in and stop the expansion going ahead.
Former party leader Sir Iain Duncan Smith said: "The Government should intervene and demand that before this can go ahead, there must be overriding evidence that this would make a major and significant difference to the environment.
"It's a fundraiser, it's nothing to do with the environment at all. It's just a very simple attempt to get more money to be able to pay for the damage he's inflicted on the capital since he took over.
"I'm up for anything the Government can do to stop this nightmare taking place."
Mother of four expresses the 'absolute hatred' her village has for Ulez
Tory MP Greg Smith said: "Ulez is about much more than London. It hits my constituents in Buckinghamshire badly, too, just as other counties around London, but we have no say.
"That makes it perfectly legitimate for national government to step in and stop this crazy, nonsensical, punishing idea from the Labour mayor."
A Department for Transport spokesman said: "It is for the mayor to justify the Ulez expansion, and at a time when the Government is doing everything it can to support people with the cost of living, the mayor is responsible for explaining whether it is fair to charge those with non-compliant vehicles £12.50 every time they drive in London."