How to keep your home warm amid huge energy bills as Brits face 'decade of higher prices'
26 October 2023, 13:41 | Updated: 26 October 2023, 14:43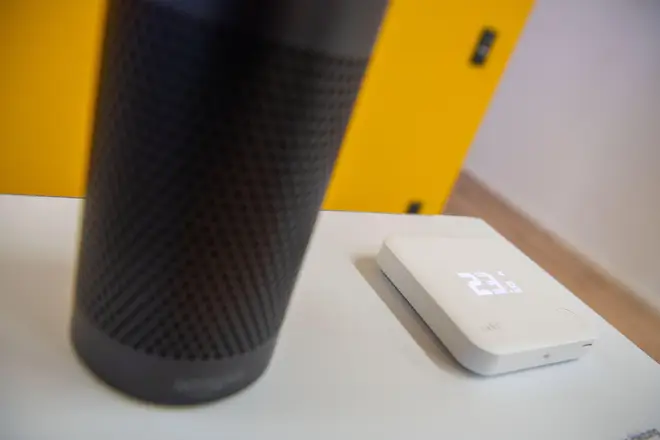 Brits still face exorbitant energy bills this winter despite the energy price cap falling.
Homeowners have been warned to ensure they are on top of their energy use despite facing slightly cheaper bills this winter.
The cost of energy skyrocketed after pandemic related shocks and the full-scale Russian invasion of Ukraine.
The price cap this winter means the average annual bill for a dual fuel household will be just under £1,900 - but a rise of 3.5% in expected by forecasters in January.
And higher post-pandemic prices could stick around for the rest of the 2020s.
Dr Craig Lowery, principal consultant at energy experts Cornwall Insight, warned: "Our predictions for 2024 show prices continuing to languish well above pre-pandemic prices - something which is currently forecast to remain the case for the remainder of the decade."
Read more: Three million households told from today if they get £150 energy bill discount for this winter
Those fears come as research by smart thermostat firm Tado found 80% of homes in the UK turned down their heating last winter.
Tado has offered up a number of options for Brits to keep their heating costs under control this winter.
It suggested keeping living rooms between 18C and 21C and bedrooms at about 22C, checking doors and windows for gaps in their sealing, and adopting "shock ventilation" when needing to open the windows - keeping them open for a few minutes instead of permanently.
Closing doors throughout your home, regular bleeding of radiators and keeping radiators uncovered are also recommended.
Brits are also advised to keep their curtains open in the day so the sun can heat their rooms, and at night the curtains should be closed to help keep the warmth in.
Christian Deilmann, Tado's chief product officer and co-founder, said: "Last year's price shocks really focussed people's minds about their household bills and Tado customers told us that was the main reason they were more careful about managing their energy usage.
"There is now a danger this winter that people will be complacent but energy prices actually remain very high. It is never too late to make your house energy smart and start saving money. Tado's smart thermostats pay for themselves within months.
"Your Tado thermostat is a crucial tool to measure and help control your energy costs, meaning you no longer have to guess about how much you have used or wait for your monthly bill with a sense of dread."