November could be 'wettest on record' as washout Autumn continues
9 November 2023, 18:57 | Updated: 9 November 2023, 18:59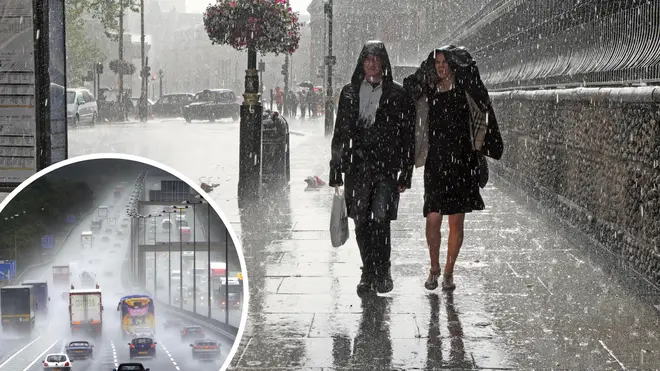 More wet and windy weather is on the way, after some parts of the UK witnessed their wettest October on record.
The wet and windy weather has continued into November and according to some forecasts, that trend is expected to continue even further into the month.
Bookmakers have already started slashing odds for November to be the wettest on record, with the Met Office predicting unsettled conditions in the weeks ahead.
While there may be some drier spells in places, it will largely be wet and windy until at least December.
"There is fairly good confidence on in the broader picture is for unsettled and mild weather to continue through the rest of the month, dominated by an upper trough in the means close to the west and northwest of Britain and a conveyor of Atlantic lows moving across or close to the UK and Ireland much of the time," Netweather's Nick Finnis said.
What does the Met Office say?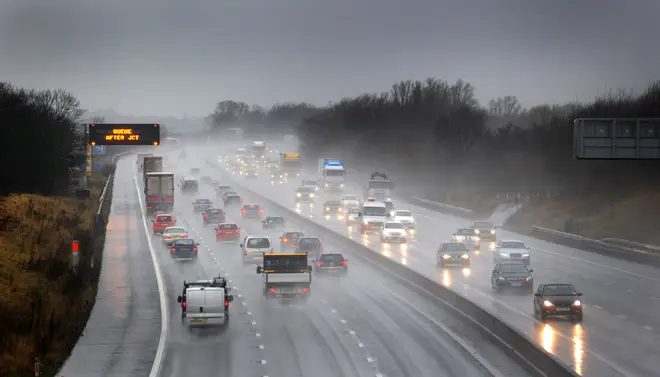 According to the Met office, only "very brief" drier interludes are on the horizon, with plenty of rain.
Its long-range forecast, which runs from November 14 to 23, reads: "Remaining predominantly unsettled through this period with further showers or longer spells of rain for most of, if not all of the UK interspersed with some likely very brief drier interludes.
"Rainfall totals will tend to be higher across western areas of the UK, especially coasts and hills, although in general nothing exceptional for this time of year.
"Meanwhile parts of the far north, in particular the Northern Isles will likely see less rainfall than elsewhere. In association with the rain it will often be windy, especially around coasts in the west or southwest.
"Temperatures for a time at least becoming milder than average, before trending closer to average by the end of the period."
Read More: Light at the end of the tunnel: Rail strikes could end as RMT union and train firms reach agreement
Read More: Fresh forecast shows snow could fall 'within days' as weather expert predicts 'white Christmas' after arctic blast
There had even been talk of a third destructive storm is as many weeks, after Storm Ciaran battered Britain.
But the Met Office dampened fears of Storm Debi, with the heavy rain not set to constitute a storm.
The rest of its long-range forecast, running into December, continues: "Unsettled conditions likely to dominate with further rain and showers for all regions.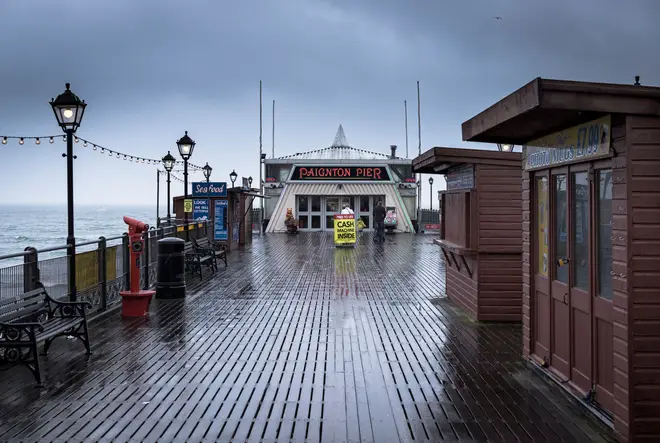 The heaviest and most frequent spells of wet weather are most likely in northern and western parts of the UK.
"Drier spells of weather do remain possible, albeit brief, these most likely to occur in the south. Here, some overnight patchy frost and fog is possible at times but, overall, the chance of widespread fog and frost is lower than normal.
"Temperatures generally on the mild side for the time of year, but possibly easing back close to, or locally below normal by early December, perhaps more especially in western and northern areas."