Fresh forecast shows snow could fall 'within days' as weather expert predicts 'white Christmas' after arctic blast
8 November 2023, 13:09 | Updated: 16 November 2023, 08:49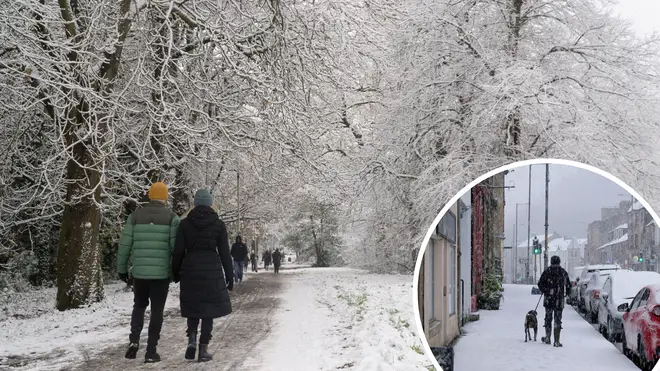 A band of low pressure could bring 'snow within days' alongside icy conditions and freezing temperatures, forecasters have predicted.
Due to the band of low pressure, weather expert James Madden said it is "likely" snow will fall in some parts of the country.
It is primarily expected to fall in the north, in Scotland.
The UK could see "even greater and more significant dumps of snow across higher ground in the north", Madden says.
As for a White Christmas, it is now looking 'increasingly likely', according to Madden.
"It is now increasingly likely that we will see at least 1-2 notable wintry blasts from late November and into the first half of December, but it may turn milder or much milder later," the Exacta Weather forecaster said.
He added that more wintry weather "would drastically change" December's outlook, increasing the risk of a white Christmas'.
What does the Met Office say?
According to the Met Office, the UK is expected to see quite a bit of rain through the rest of the month.
"Remaining predominantly unsettled through this period, with a largely typical distribution of precipitation; this would lead to western and northern areas seeing the bulk of rainfall," its long-range forecast reads.
"After a brief settled, and cold start to this period, rain should spread erratically east across most areas late Sunday and into the new week. Blustery showers follow."
Read More: Exact date snow will arrive as Arctic blast to freeze UK after Storm Ciaran
Read More: Met Office issues fresh amber weather warning as UK to be battered by rain once again after Storm Babet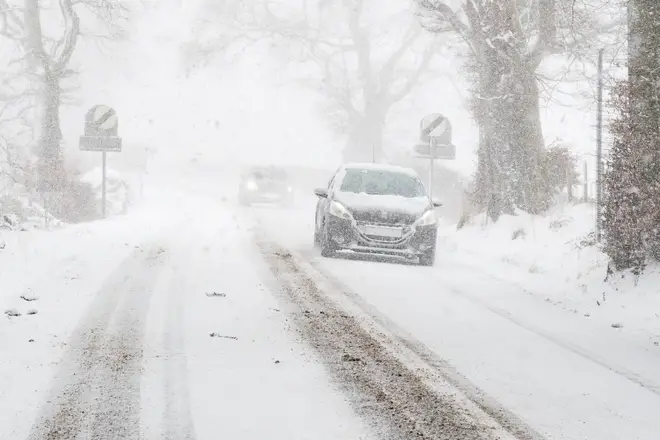 "The most frequent showers in the west, though some drier interludes too, especially in the east. For the second half of the period, the most unsettled conditions are likely to transfer further north, with areas further south perhaps having some drier spells of weather at times," it goes on.
"Temperatures through this period near to slightly above normal. Some colder nights likely in brief settled interludes, perhaps most likely in the south later."
As for December, temperatures are expected to be "easing back to" or "below normal" by early December.