Exact date snow will arrive as Arctic blast to freeze UK after Storm Ciaran
6 November 2023, 13:45 | Updated: 16 November 2023, 08:48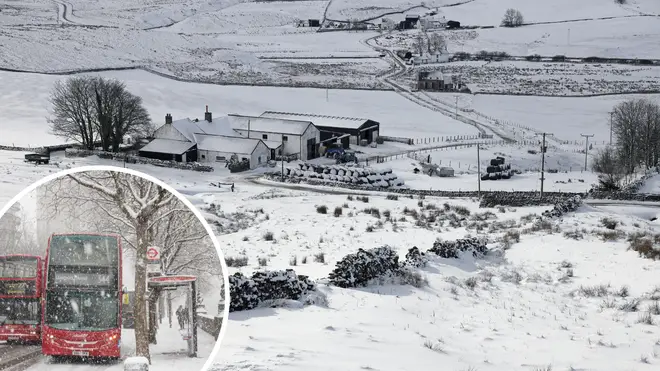 An arctic blast is set to bring freezing temperatures and even snow to the UK, just weeks after Britain was battered by Storm Ciaran.
Britain has been battered by multiple storms in the last few weeks, including storms Babet and Ciaran, which led to destruction and loss of life across the country.
READ MORE: UK weather: Fresh snow forecast 'within days'
With November well under way, a band of low pressure is expected to cause temperatures to drop later this month, with some areas to experience frosty and icy conditions.
Forecasters are predicting two especially cold spells to hit the UK before Christmas.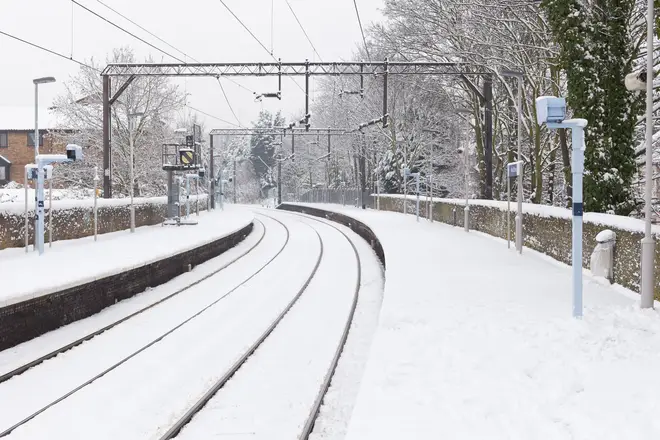 Exacta Weather forecaster James Madden said from around mid-November, Brits could experience "even greater and more significant dumps of snow across higher ground in the north".
"It is now increasingly likely that we will see at least 1-2 notable wintry blasts from late November and into the first half of December, but it may turn milder or much milder later," he said.
Read More: 'Major incident' declared in Surrey as 13,000 homes left without water after UK battered by Storm Ciarán
Read More: Next brushes off warm autumn weather hit to up profit outlook once again
"However, a sudden stratospheric warming event from later this month and into December could change that outlook to an even colder and more wintry theme for many parts of the country, and would drastically change the overall outlook for December as a whole, particularly, during the second half of the month, and increasing our white Christmas chances significantly under such circumstances."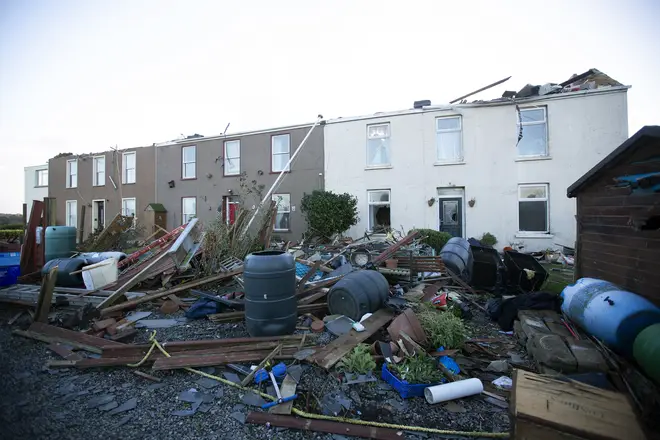 Temperatures are expected to drop as low as 5C on November 11, signalling the start of the drop in temperatures.
A spokesperson for the Met Office told the Mirror: "As [the long range weather forecast] states, conditions are likely to remain generally on the mild side for the time of year, therefore the is a very low chance of seeing snow over the whole of the UK in the coming weeks.
"There will likely be snow over the Scottish mountains at times (there already has been), but this is normal for the time of year."