'Major incident' declared in Surrey as 13,000 homes left without water after UK battered by Storm Ciarán
6 November 2023, 06:40 | Updated: 6 November 2023, 11:21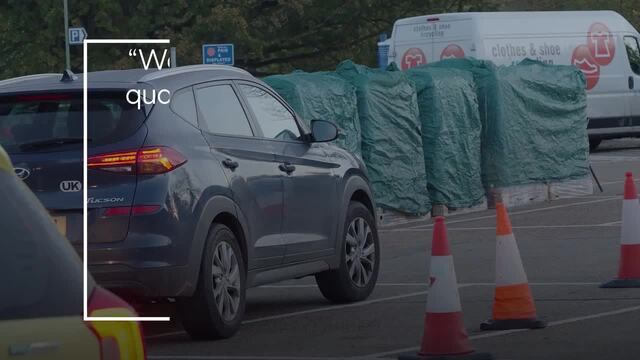 As many as 12,000 still without water after major incident declared in Surrey
A major incident has been declared in Surrey after thousands of people were left without water because of Storm Ciarán.
More than 13,000 people were left without water as of 3pm on Sunday due to the impact of the storm, Thames Water told Chancellor Jeremy Hunt.
He also said a further 6,500 were expected to lose supply later on Sunday afternoon.
It comes after Storm Ciarán tore through parts of the UK on Thursday, battering regions in the south coast and the Channel Islands with gusts of up to 100mph.
Schools in the Channel Islands were forced to shut and residents were advised to stay at home during the storm.
Thames Water apologised on Sunday for the water supply problem, as it said the storm had caused technical issues at its Shalford treatment works.
The water firm said it was "really sorry about the continuing water supply problems" which affected people in areas such as Guildford and Godalming on Sunday.
It said it had been dealing with reports of no water or low pressure in Guildford and surrounding areas on Saturday night and Sunday.
Read more: NHS drug shortages 'as bad as they've ever been' as experts blame Brexit red tape
Read more: Riot police respond to 'youths throwing fireworks and petrol bombs at officers' in Edinburgh suburb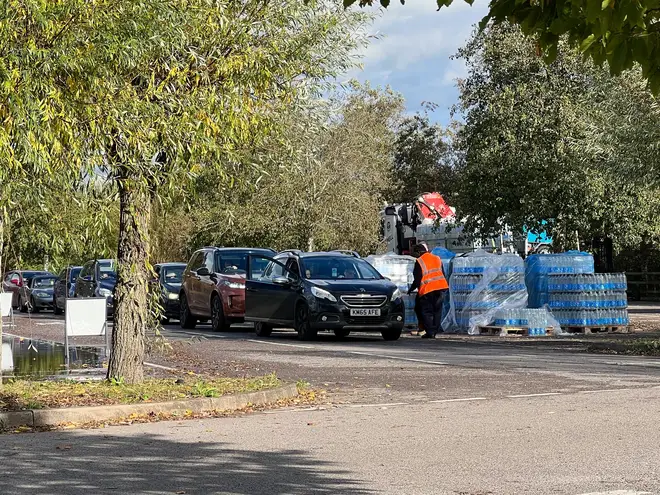 Surrey County Council declared a "major incident" over the matter on Sunday.
Mr Hunt, who is MP for South West Surrey which includes Godalming and the surrounding villages among the affected areas, said the firm was "resetting and reprogramming" the control system.
After speaking to Thames Water's interim co-chief executive, Alastair Cochran, Mr Hunt wrote: "If successful they will be able to restore supply to affected customers. Artington now open for water supply so that should relieve congestion.
"Good that SCC have now declared this a major incident. Next question is what the impact will be on schools tomorrow if it is not resolved. Also getting messages from pubs that have lost trade from closing on a busy day - big big impact on many people."
He also added that Thames Water was "tankering water to ensure that they can support hospitals and bottled water stations remain open".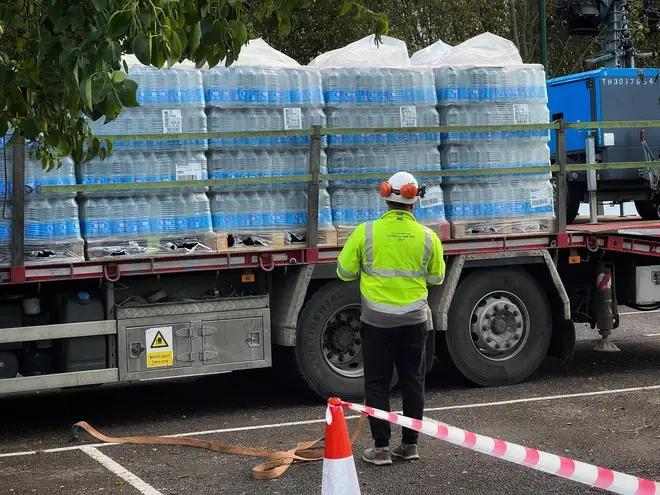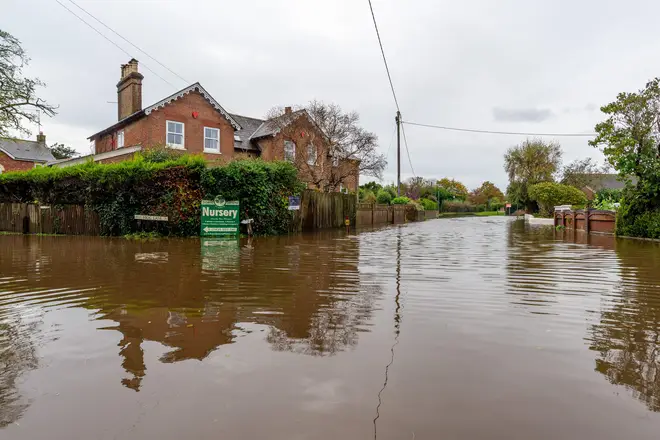 Bottled water stations were set up at Artington Park and Ride in Guildford in the interim.
Surrey County Council (SCC) advised affected residents to head to water stations at Crown Court in Godalming but they were faced with long queues.
Thames Water said in an update Sunday evening that "progress" had been made on fixing the supply issues - but water would likely only begin to "gradually return" on Monday.
It wrote on X: "We've made progress fixing the supply issues but need to refill reservoirs.
"This means water is likely to only gradually return through tomorrow.
"We're providing bottled water till 9pm and expect to do so again tomorrow."