Emergency alert system UK: Date, time and why we're getting a mobile phone warning
12 April 2023, 12:26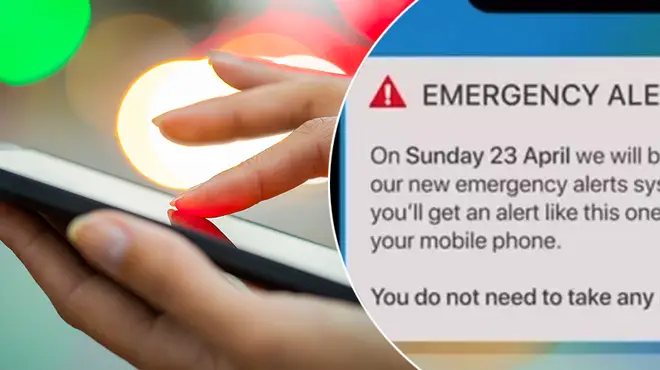 Mobile phones across the UK will get a loud alert this month as the government introduces a new system for emergencies in 2023.
A time and date has officially been set for this month where around 90% of mobile phones and tablets across the UK will sound an alarm as part of the government's new emergency alert system.
The government has said it could be "the sound that saves your life" as they prepare to roll it out in 2023 following recent pilot tests in the Reading and East Suffolk areas. US, Canada and Japan have similar services.
The alert will see messages pop up on millions of phones and tablets, along with a sound and vibration. You will have to tap 'OK' or swipe it away to continue using your phone.
Read more: Flood warnings issued as UK to be battered by wind and heavy rain with some parts facing snow
Read more: Will there be a 'soft' heatwave? Met Office forecast warmer weather for London
So why are we getting a new emergency alert system in the UK? And what will it actually sound like? Here are the latest details.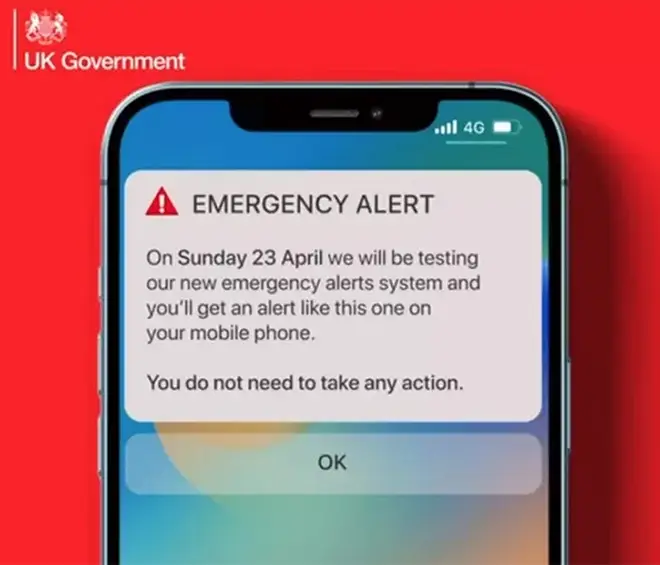 What date and time is the emergency alert system UK test?
The first emergency alert system will sound on Sunday, April 23rd at 3pm which coincides with the London Marathon.
Why are we getting an emergency alert system in the UK?
If all is a success, the system will be used to warn people of certain life-threatening events such as floods, fires, terror incidents and much more.
Only emergency services or the government will send warnings, so they have advised it's important to take note if you ever get an alert.
What will the emergency alert sound like?
Only people who were included in recent pilots will know the exact sound but it's expected to be different on each type of device.
They have said it will be a loud siren-like sound along with vibrations for at least 10-seconds.
Can you turn the emergency alert off?
Yes - although the government has urged people to keep the alert system on.
They have promised alerts will only be sent if there's an "immediate risk to life" and they will not be using it as "spam system".
The government as also said the system won't be able to track you or take any data from you.
To turn the emergency alert off, go into your phone's settings where you'll be able to turn the alarm off.