Junior doctors strike 2023: Dates and what services will be affected?
23 March 2023, 16:39 | Updated: 11 April 2023, 11:15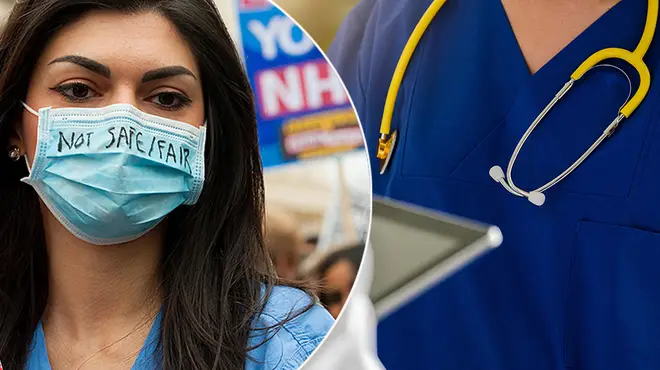 NHS junior doctors are carrying out their history-making four-day strike but what are the dates? And how much are they paid? Here's the latest in their fight for a pay rise.
Junior doctors joined in on the industrial strike action sweeping the UK in 2023 and confirmed they would be completing a 72-hour strike in March.
They then confirmed a further four-day strike for April after failed attempts at negotiations on pay and working conditions.
Labelled one of the most disruptive strikes in their history, the government has urged doctors to rethink their pay demands which they have called "unreasonable".
Health Secretary Steve Barclay said: "Not only will the walkouts risk patient safety, but they have also been timed to maximise disruption after the Easter break.
"I hoped to begin formal pay negotiations with the BMA last month but its demand for a 35% pay rise is unreasonable – it would result in some junior doctors receiving a pay rise of over £20,000."
The BMA said the government had not come up with "any credible offer" and said that the government had "dragged its feet" in negotiating leading to the April strikes.
Read more: April strike dates: When are teachers, passport staff and junior doctors striking this month?
Read more: Government slams junior doctors' 'unreasonable' pay demands as NHS braces for most disruptive strike in its history
So when are the junior doctor strikes? And how will NHS services be affected? Here's the latest news.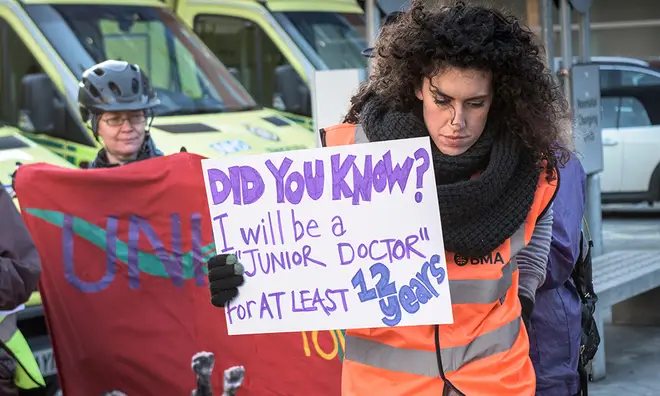 When are junior doctors striking in England?
Members of the British Medical Association in England will go on strike for 96 hours between 6.59am on Tuesday, April 11 and 6.59am on Saturday, April 15. - that's a total of four days.
The industrial action will be a full stoppage of work, including night shifts, on-call shifts, and non-resident work.
The BMA has confirmed up to 47,600 medics will be walking out of hospitals after an overwhelming majority supported the strike action.
How will the junior doctor strike affect patients?
The strike days will see junior doctors walk out of both routine and emergency care without any emergency cover left in place.
However, by law they can only strike from life-and-limb emergency car if the NHS has found cover.
Their last three-day strike saw 172,000 appointments and procedures being cancelled.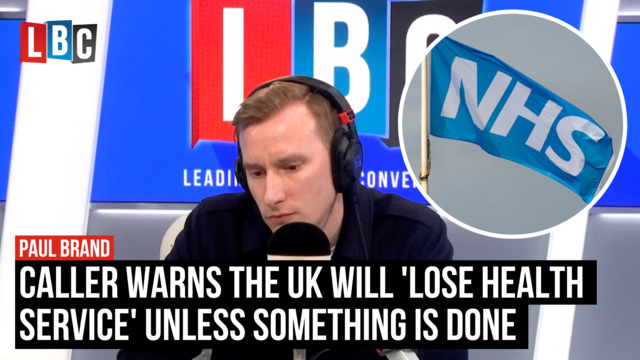 Caller warns the UK will 'lose health service' unless something is done to 'look after' doctors
Why are junior doctors striking?
The BMA announced strikes as they campaign for a 35% pay rise which they have said is pay restoration to 2008 levels.
BMA junior doctors committee co-chairs, Dr Robert Laurenson and Dr Vivek Trivedi, said: "The Government has only itself to blame, standing by in silent indifference as our members are forced to take this difficult decision. We have had a real-terms pay cut of more than 26 per cent since 2008. This year we were offered an insulting 2 per cent pay, which means with inflation at over 10 per cent, we are working more than a month for free.
"Added to that, ever-worsening conditions mean more doctors are being lured away from the NHS to seek better paid medical careers and quality of life elsewhere. There is no doubt that this is a crisis, but it is of the Government's making."
Health Secretary Steve Barclay has said this is "unafffordable".
What is a junior doctor and how much are they paid?
A junior doctor is the title given to anyone who has just graduated medical school up to those with many years experience on the front line.
They currently count for more than 40% of the medical workforce.
The starting salary for a new junior doctor in England is £29,000 which goes up to an average of £40,000 after their second year of training.
By the end of their training, which can last around 15 years, basic pay equals around £53,000.
Doctors can also earn extra in payments for things like unsociable hours.