Who is Bianca Censori? Inside her unconventional marriage to Kanye West
15 November 2023, 08:18 | Updated: 15 November 2023, 08:20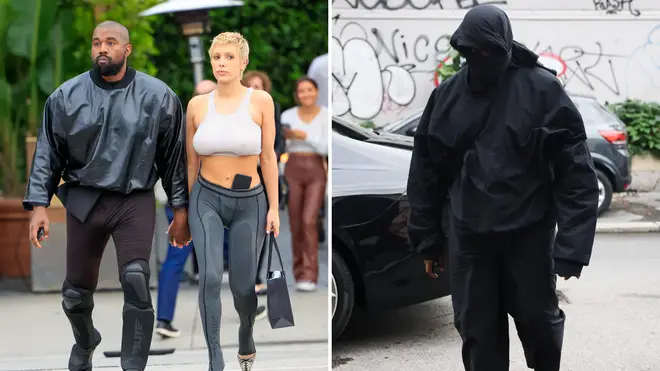 Kanye West and Bianca Censori's 'unconventional' marriage is back in the spotlight after the Australian architect 'fled' to her native country to escape the rapper's 'controlling ways.
The pair wed in January in a private ceremony, according to reports, just one month after the rapper's divorce from Kim Kardashian was finalised.
The pair's marriage is rumoured to be full of rules, with a source claiming Kanye boss 'controls everything about his spouse'.
Here is everything you need to know about Bianca Censori and her marriage to Kanye West.
Who is Bianca Censori?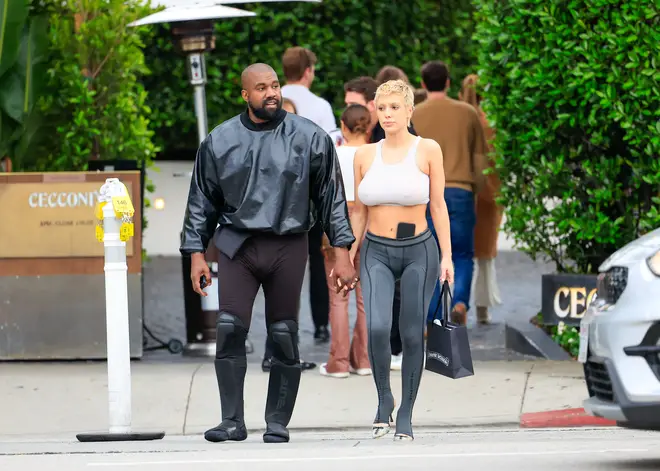 Bianca Censori is an Australian architect, believed to be aged 28.
Censori earned both an undergraduate and masters degree in architecture at the University of Melbourne, which she finished in 2020.
She started at Yeezy as an architect in 2020 and rose to become head of the architecture vision at the company.
Asked about how she got into architecture, she said in 2021: "As a child I was consistently drawn to creative endeavors, mostly artistic.
"I always wanted to be a sculptor and to me, architecture is the union of art and pragmatics. It is the grandest artistic gesture that we can place onto the earth. I was drawn to it, purely, as a shift in artistic scale."
Inside Bianca and Kanye's marriage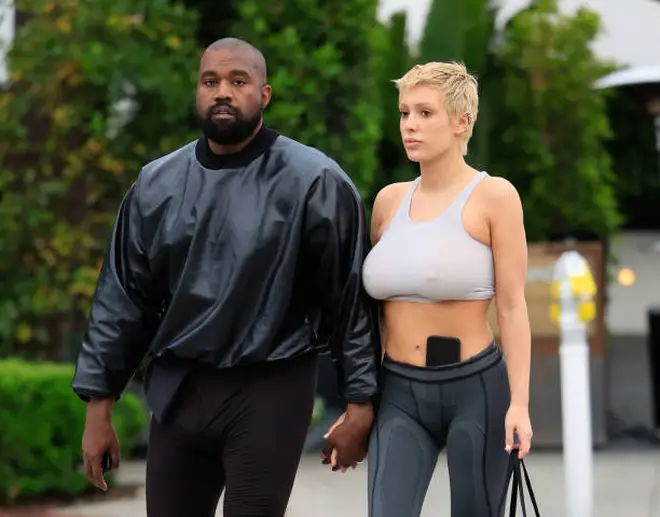 The couple were first spotted in public together in January and rumours swirled about whether or not they were married.
Documents obtained by the Daily Mail show the couple officially wed in December 2022, one month after his divorce from Kim Kardashian.
Their marriage has been in the spotlight ever since.
One of the most controversial aspects of their marriage are alleged rules Kanye has for Bianca, which includes when to speak and what to wear.
A source spoke to Daily Mail that claimed to be close to Bianca revealed: "Kanye has a set of rules for Bianca, which includes never speak and wear what he wants her to wear.
"She is also required to eat certain food items and to work out even though Kanye doesn't work out. She has no mind of her own anymore and obeys him because he has convinced her that they are royal."
Read More: Bianca Censori 'flees to family in Australia' to escape Kanye West's 'controlling ways'
Read More: Kanye West 'instructs wife Bianca Censori to never speak again' as rapper sets 'strict rules for her to obey'
A source also told the publication that friends are "concerned" for Bianca as they shared: "Everyone is extremely concerned. This isn't who she is.
"She is an incredibly outspoken and lively person who is never one to keep her mouth shut."
As the pair enjoyed time in Venice, it appeared that foods such as kebabs or ice cream and drinks like watermelon juice or soda were on the 'approved' list.
There is no sign of what is not allowed and whether its just for Bianca to follow or whether Kanye follows this diet too.
Fashion designers told Page Six that Kanye has "a whole atelier in Italy" creating the outfits he decides for his wife, including all in one body stockings that cover Bianca's entire figure and head.
One designer told the publication: "Anything he wants to make they can make it. He's really just making it on the spot."
Bianca has reportedly 'fled' to her native Australia and is 'seeing things from an outsider's perspective' after her friends staged an intervention.