Bianca Censori 'flees to family in Australia' to escape Kanye West's 'controlling ways'
14 November 2023, 08:45 | Updated: 15 November 2023, 13:10
Bianca Censori has been 'convinced by her family' to 'flee' back to her native Australia, escaping Kanye West's 'controlling ways', it has been reported.
Kanye and Censori got 'married' in December 2022, shortly after the rapper divorced Kim Kardashian.
Their relationship has been in the spotlight in recent months after the couple were pictured wearing bizarre outfits in public.
This includes Censori wearing a nude body suit while holding a cushion, an outfit 'chosen by Kanye'.
READ MORE: Who is Bianca Censori? Inside her unconventional marriage to Kanye West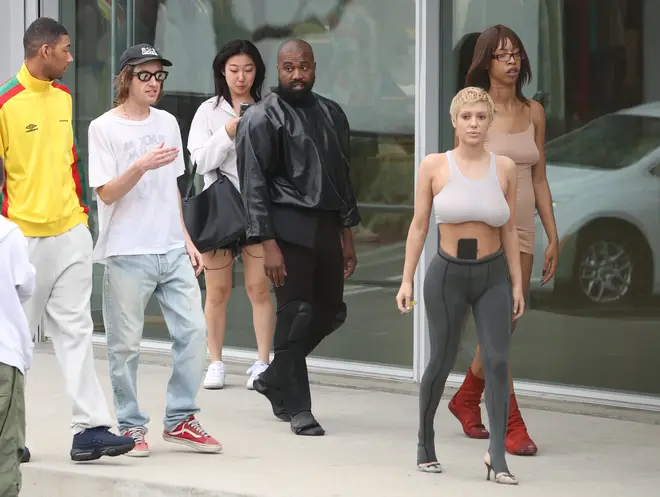 Recent public outings have prompted concern among Censori's friends and family, with some reportedly concerned that she is being 'controlled'.
Censori is initially understood to have told friends they were 'jealous' of her relationship with Kanye, but after an intervention in her native Australia, she is 'seeing things from an outsider perspective', the Daily Mail reports.
Read More: Kanye West 'instructs wife Bianca Censori to never speak again' as rapper sets 'strict rules for her to obey'
"Everyone is just glad that they finally were able to get through to Bianca," a source said.
"Her friends let her know exactly how they feel and they told her that she needs to wake the f*** up.'
"She knows that she has shut out those close to her and she is also starting to see through the smoky mirrors of her marriage.
"She is aware of Kanye's controlling ways and she is starting to see things from an outside perspective."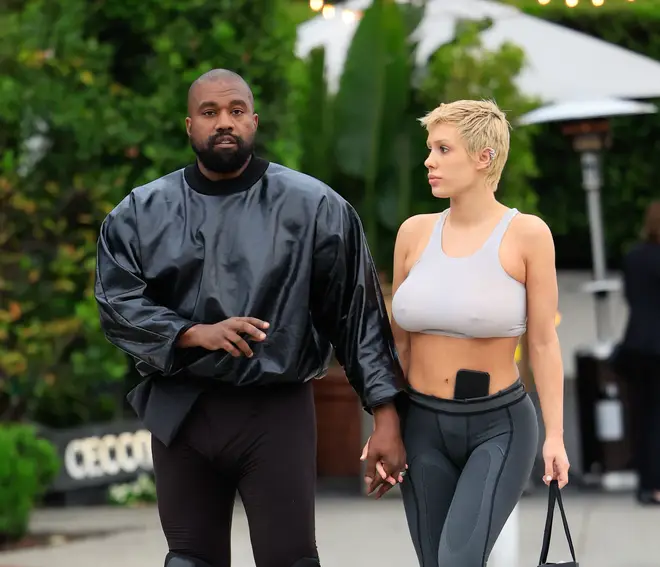 Sources close to Censori - an Australian architect - previously suggested the rapper, who legally changed his name to Ye, allegedly chooses what food she eats and what clothes she is allowed to wear.
Insiders have claimed Censori has "no mind of her own" and is forced to "obey" her husband's rules, since they have "Royal" status.
"Kanye has a set of rules for Bianca, which includes never speak and wear what he wants her to wear," the source told the publication. 
"She is also required to eat certain food items and to work out even though Kanye doesn't work out.
"She has no mind of her own anymore and obeys him because he has convinced her that they are royal."