Falkland's sovereignty 'not up for discussion' Britain warns after new Argentinian president vows to 'get them back'
21 November 2023, 12:11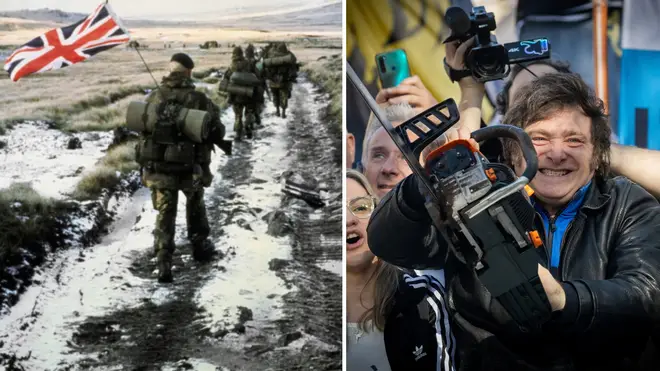 Rishi Sunak has ruled out any new negotiations over the Falkland Islands and Argentina's new President pledged to "get them back".
During his victorious presidential campaign, Milei insisted that Britain returning the islands was "non-negotiable" and the territory - known as the Malvinas in Argentina - is Argentine.
Milei, a right-wing economist known as 'el Loco' - or the Madman - promised to shake-up Argentina with his win. He has said he wants a diplomatic solution similar to the one that Britain reached with China over Hong Kong.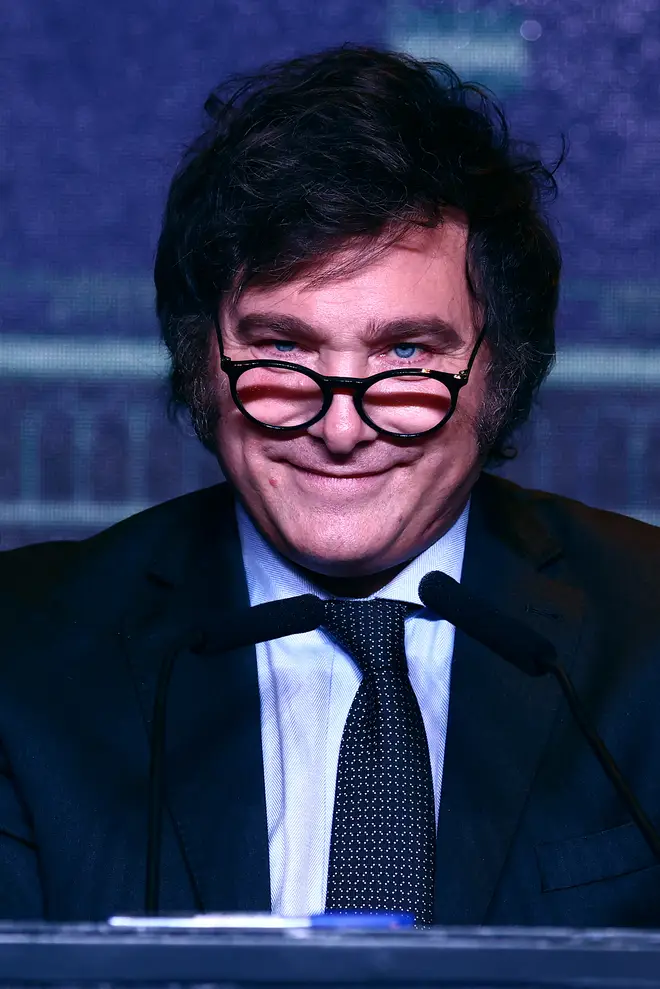 Read More: 'Argentina has non-negotiable sovereignty over the Falklands', country's new right-wing president Javier Milei declares
Read More: The Falkland Islands still matter to Brits no matter what the new Argentinian president or his dead dog thinks
He said: "What do I propose? Argentina's sovereignty over the Malvinas Islands is non-negotiable. The Malvinas are Argentine.
"Now we have to see how we are going to get them back. It is clear that the war option is not a solution.'What we are proposing is to move towards a solution like the one England had with China over the Hong Kong issue and that in this context the position of the people who live on the islands cannot be ignored.
"You cannot deny that those people are there. You cannot disregard those human beings.'You have to negotiate with Britain and consider the views of the people who live on the islands.
"We are looking for a solution for the Malvinas Islands to return to Argentina through diplomacy, a solution that is viable, that is achievable."
But Sunak's official spokesman said: "This is a long-settled issue and there are no plans to revisit it. The position of the Falkland Islands was settled some time ago, and will not be changed."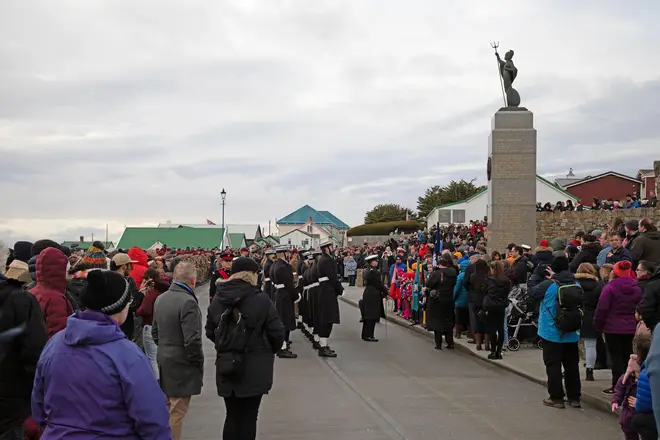 Foreign Office officials believe the issue resurfaces whenever the Argentine economy struggles, while local politicians like to make bold declarations during election campaigns.
Right-wing economist Milei, who often dresses up as his superhero alter-ego 'General AnCap' which is short for anarcho-capitalist, made his name furiously denouncing the "political caste" on television programs.
His pledge for abrupt, severe change resonated with Argentines weary of annual inflation soaring above 140% and a poverty rate that reached 40%. He will take power on December 10.
He has spoken openly about his preference for threesomes and how he enjoys communicating via telepathy with his dead dog for political advice.
Argentina believes the Falklands were illegally taken from it in 1833 and invaded the British colony in 1982.
The United Kingdom sent troops and Argentina lost the two-month war for the archipelago in a conflict that claimed the lives of 649 Argentines and 255 British soldiers.
Argentina still claims the islands while Britain says the Falklands are a self-governing entity under its protection. A 2013 referendum there resulted in a 99.8 per cent vote to remain British.