Terror probe launched as French police officer stabbed to death inside her station
23 April 2021, 15:06 | Updated: 23 April 2021, 20:42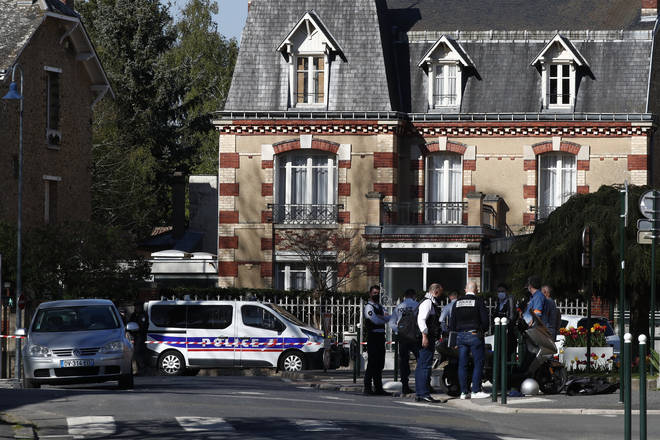 A terror investigation has been launched after a French officer was stabbed to death in a police station and her attacker was killed.
Authorities in the country said her attacker was shot by officers nearby.
The 49-year-old officer was an administrative employee at the station in Rambouillet, a town south-west of Paris, and worked for the national police.
The national anti-terrorism prosecutor's office said it has opened an investigation into the murder of a person of public authority in relation with a terrorist group.
The identity of the attacker was not released but French media reported he was a 37-year-old French resident with no criminal record or record of radicalisation.
A French judicial official said he was born in Tunisia and witnesses reported he said "Allahu akbar" during the attack.
The anti-terror prosecutor, Jean-Francois Ricard, said the attacker had staked out the station, made statements during the assault and targeted a police official.
Read more: Counter terrorism police to be placed on London buses to prevent attack
Prime Minister Jean Castex, visiting the scene with interior minister Gerald Darmanin and other top officials, pledged "determination to fight terrorism in all its forms".
Valerie Pecresse, President of the Paris region, told reporters at the scene: "Police are symbols of the republic. They are France."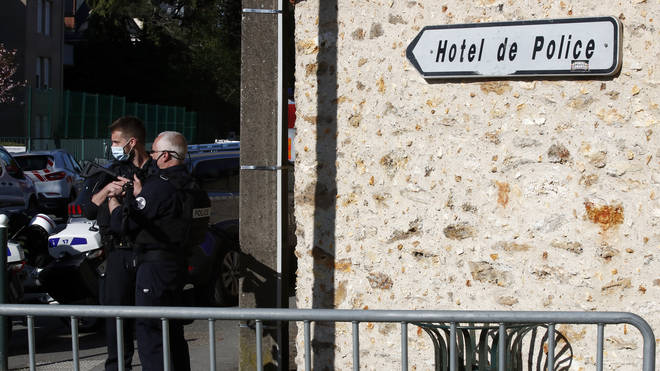 France has seen a number of attacks against police in recent years, including some by Islamic extremists.
Read more: UK terror threat level lowered from 'severe' to 'substantial'
"We are in a state of astoundment," Karl Olive, vice president of the regional council, said on BFM television.
Police cordons ringed the area after the stabbing.
The station is near the historic Rambouillet chateau outside Paris where international agreements have been discussed.