French warship 'ordered ferry to move aside' so it could take 90 Channel migrants to the UK in 'dangerous' incident
12 April 2023, 06:00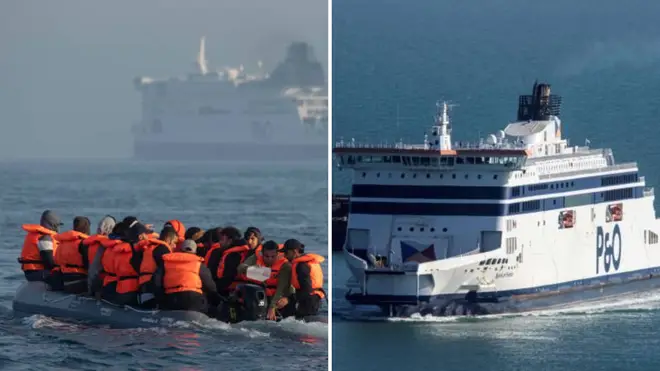 A French warship ordered a passenger ferry to move to one side so it could take 90 migrants across the Channel to the UK, according to reports.
The Spirit of Britain ferry had to shift aside so the French vessel could hand the migrants to a royal navy boat waiting to take them to the UK.
The incident took place just before 10.30 on Sunday, the Daily Mail reported.
In the message to the P&O ferry, the warship's female officer said: 'I am currently ahead of you for three nautical miles.
"About to start operation with two small migrant craft and Border Force Typhoon. Is it possible for you to take a wide berth on your port side?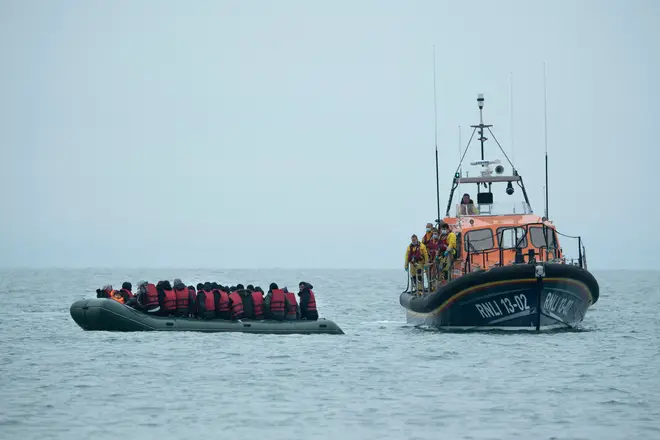 The Spirit of Britain's officer said in response that there were five nautical miles between them. He added: "Unfortunately, due to the shipping traffic we can't come to port in restricted visibility. So, we will alter course to starboard."
The ferry then moved to starboard to allow the French ship to pass before going back to its previous course and arriving in Calais.
The French ship took the migrant boats to the area where French and British waters meet before handing them over to the Border Force Typhoon vessel.
Fishermen said that the incident was a "dangerous operation which could have cost lives of migrants and seamen" in the world's busiest shipping lane.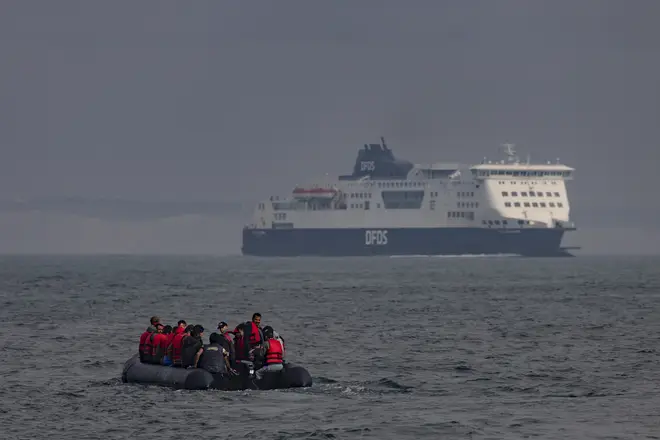 One fishing boat captain said: 'Visibility was down to 100 metres because of heavy fog. The French warship made an erratic course through the shipping lane after telling the ferry to get out of its way.
"The sole aim of the operation seemed to be getting the two migrant boats out of French waters and handed over to the British as swiftly as possible."
Read more: Albanian rapper smashes TV screen showing Suella Braverman speech on illegal immigration in 'Taken'-inspired music video
Read more: Migrants say they'd 'rather go on to the streets and be homeless' than live on new barge for asylum seekers
Another added: "This operation should not have been happening in the foggy conditions."
"The migrant boats ought to have been stopped by the French Navy from leaving France in such bad weather. The enthusiasm for search and rescue operations by the French even in very low visibility at sea is extraordinary.
"They appear to be 'grazing' the waters off Calais and Dunkirk until they find a migrant boat and then escorting it directly towards the UK."