Albanian rapper smashes TV screen showing Suella Braverman speech on illegal immigration in 'Taken'-inspired music video
11 April 2023, 10:40 | Updated: 11 April 2023, 10:42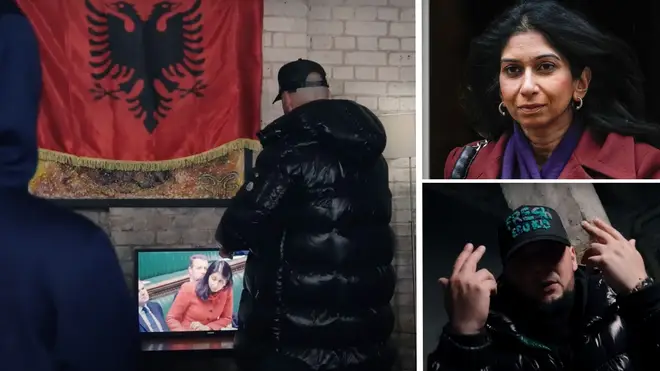 A UK-based Albanian rapper has been filmed mocking the Government's immigration policy, as he smashes a television screen playing footage of Suella Braverman speaking out on illegal immigration.
London-based rapper OG Merks, real name Bledar Ramaj, can be seen kicking the screen featuring the Home Secretary's face as part of the music video for his song 'Marco From Tropoja'.
Ramaj, 34, raps to camera during the two-and-a-half minute video, holding wads of cash and surrounded by a group of men - all of whom are wearing masks to hide their identities.
Ms Braverman has previously spoken in the Commons about a 'surge' in Albanian immigrants entering the UK and the abuse of modern slavery laws.
It comes as nearly 13,000 Albanian nationals crossed the Channel using small boats last year, a marked increase from the 800 small boat crossings seen in the previous 12 months.
OG MERKS - Marco From Tropoja (Official Video)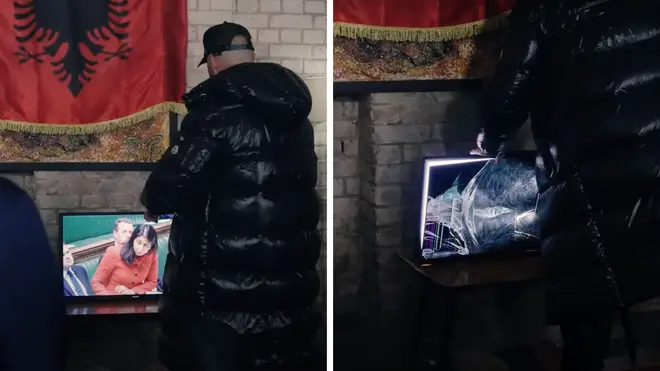 Ramaj can be seen walking over to the television before aggressively kicking the screen, as the gang of men watch on.
As the video continues, Ramaj can be seen rapping in front of a large Albranian flag draped on the wall, with one member makes a gun signs with his fingers and the group pictured playing dominos.
The song's title is a nod to an Albanian gang leader who appears in Liam Neeson's 2008 blockbuster 'Taken', referencing the area in Albania from which the film's character originates.
Read more: Nineteen suspected terrorists who arrived in small boats last year 'lodged asylum claims' to avoid deportation
Read more: Joe Biden 'more than comfortable' travelling to Northern Ireland for Good Friday Agreement anniversary despite violence
With a subscriber count on YouTube of nearly 3,000, the rapper's previous videos have amassed between 100k and 350k views each.
Below the video, one YouTube viewer mockingly commented: "These rappers got no energy now days,There just tryna look badman lol"
While another added: "LOL. He smashed a £50 TV and had a money counter for a monkey in bullseyes. What a melt. Boats waiting, your holidays over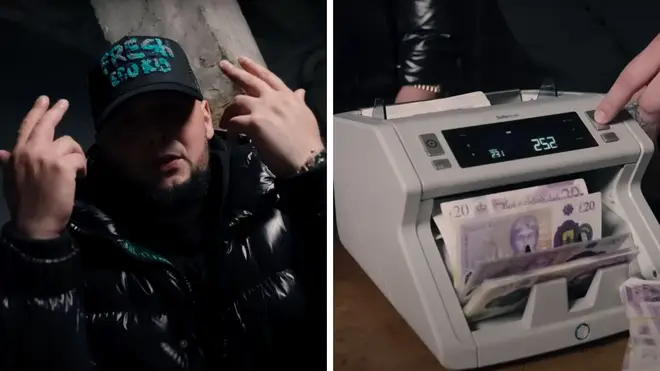 Having previously gained mainstream radio airtime, the video has faced criticism from UK charity Shpresa Programme, which promotes Albanian-speaking refugees and migrants' contributions to the UK.
A spokesman for the London-based group told the Daily Telegraph: "Rappers like him are a problem in our community.
"They are giving a bad example to young people in the Albanian community. They are a bad example to other young people in Albania who want to get to the UK."