HS2 should go to Manchester, Gary Neville insists as he slams Tories for doing 'everything but level up'
3 October 2023, 19:55 | Updated: 3 October 2023, 20:31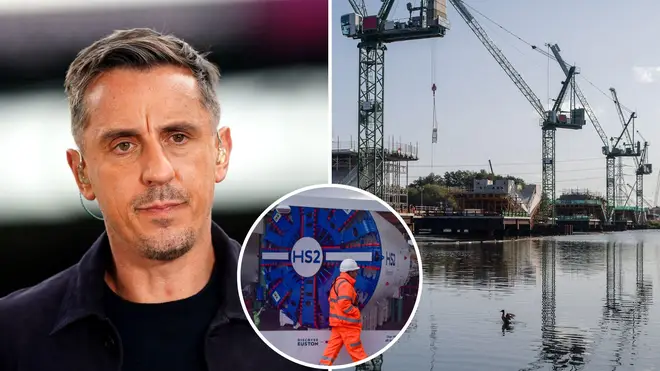 Gary Neville has exclusively told LBC that HS2 should go to Manchester, adding that the Tories have done "everything but level up".
Speaking exclusively to LBC from the premiere of David Beckham's new docuseries, Beckham, the former England footballer and pundit slammed the Tories for inadequate transport links between the northern cities "that make us great".
His comments come on the eve of Rishi Sunak's keynote speech on Wednesday, which is set to close the Conservative party conference in Manchester.
It's a speech in which the PM is expected to announce the fate of the northern section of HS2, with many speculating he'll confirm the cancellation of the Birmingham to Manchester arm.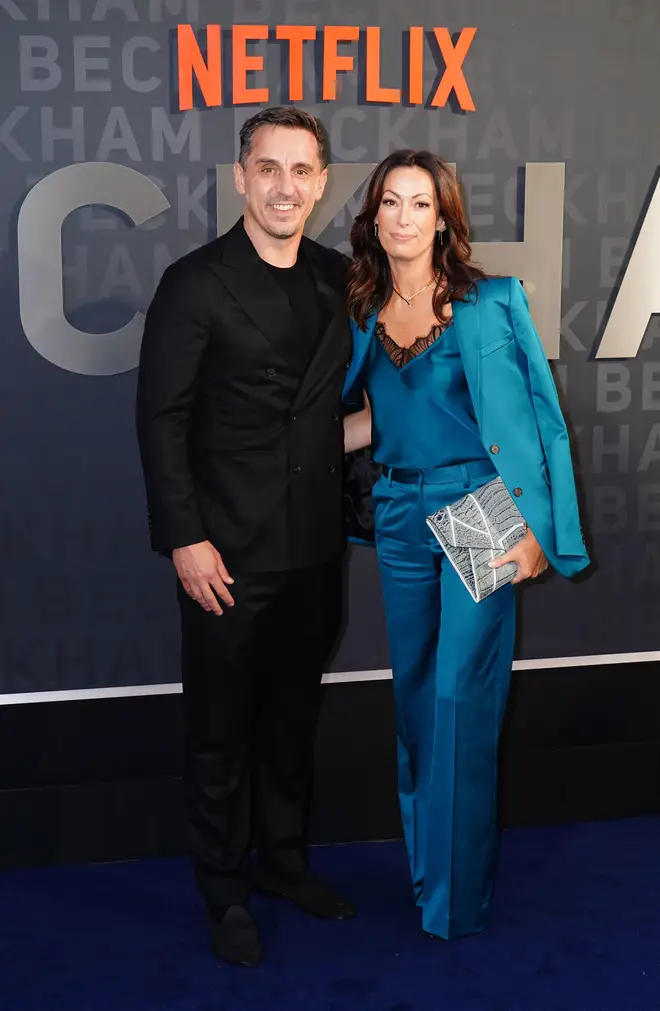 The former England international added that the Tories had failed "not just on this, on everything".
Neville has close ties to the North, having spent his entire club football career at Premier League side Manchester United.
He is also co-owner of English Football League club Salford City.
Speaking with LBC, Neville said: "I think what you say you should do, you should do and this was always about connecting the country.
"I mean, the idea that we don't connect Manchester with Leeds, with Sheffield, with Newcastle, with Liverpool - and all the other northern cities and make us great.
Read more: Net migration 'far too high' since Brexit due to 'wrong decisions' taken by Tory government, minister tells LBC
Read more: UK government to rent prison spaces abroad as overcrowding reaches breaking point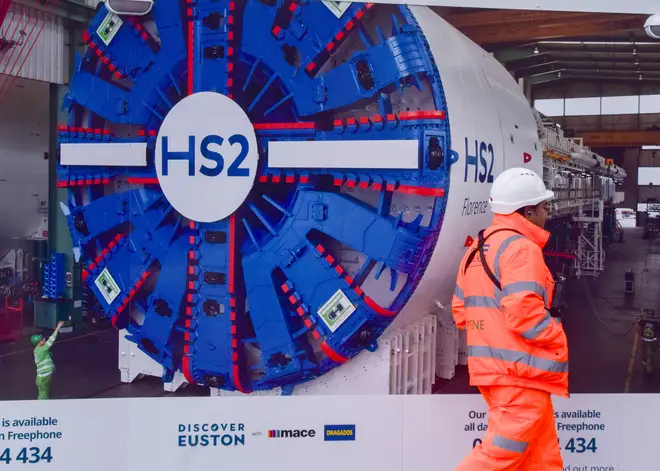 "And the connectivity - we rely upon transport links, we rely upon the transport links to ensure we connect our cities. And the idea of not connecting it, from a symbolic point of view, is just really..."
Adding: "You talk about levelling up, I mean, they've done everything but level up - not just on this, on everything."
Neville made his international football debut back in 1995 and was England's first-choice right-back for more than a decade.
His comments came on Tuesday evening following a divisive speech from Home Secretary Suella Braverman, on the third day of the Tory party conference.
Wednesday is set to see Rishi Sunak take to the stage to address what many consider to be a divided Conservative party.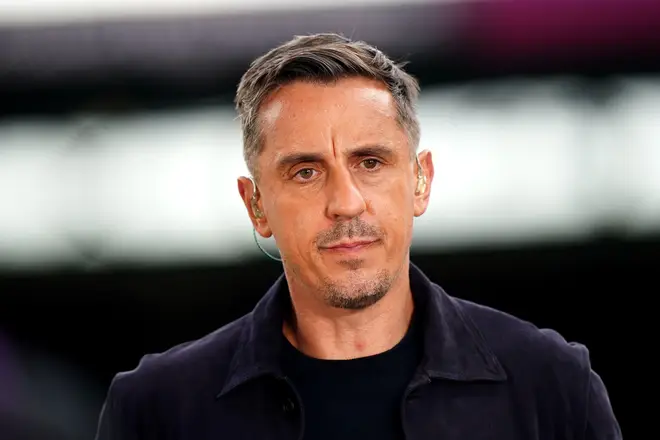 Recent days have seen party members express conflicting views across a number of key areas, including crime and immigration.
Suella Braverman's keynote speech on Tuesday saw her label the Human Rights Act the 'Criminal Rights Act'.
It's a speech which was marred by controversy, with London Assembly Chair, Andrew Boff - a Conservative of more than 50 years, frogmarched from the hall for voicing that her language made "the Conservative party look transphobic and homophobic".