Gladiators legend Falcon dies aged 59 after battle with cancer
31 March 2023, 11:44 | Updated: 31 March 2023, 11:56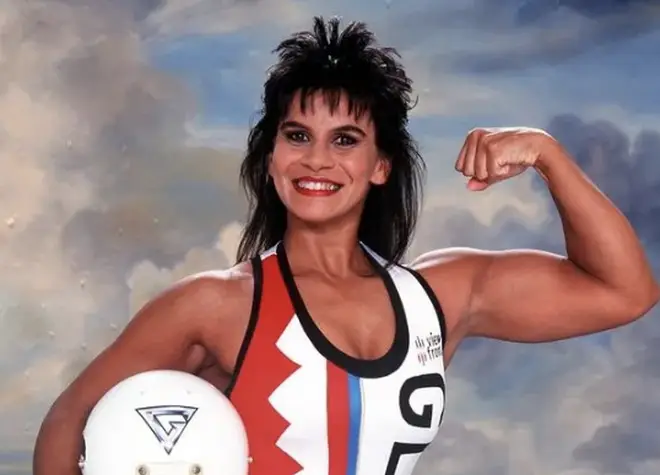 Gladiators legend Falcon has died aged 59 after a battle with cancer.
The performer, whose real name was Bernadette Hunt, was announced by her sister's partner.
"It is with great sadness that I have to tell you of my partner's younger sister Bernadette Hunt," Rick Jango said.
"Most people will remember her as Falcon From the hit TV Show Gladiators.
"I had the privilege to be in her company a few times & I have to say she was one of the most loveliest people I have ever met.
Read more: Donald Trump parties at Mar-a-Lago mansion just hours after being told he faces '30 charges' over Stormy Daniels money
"She never had a bad word to say about anyone, indeed she was always known a the nicest 'Gladiator' always stopping to speak & sign autographs for anyone.
"She had been battling cancer for a number of years until sadly she lost he fight."
Falcon, who trained as a ballerina and aerobics teacher and won a number of body building competitions in the early 1990s, made her debut in the second series of the popular show in 1993.
Her long stint ran until the eight series in 1999.
After leaving the programme, she worked as a personal trainer.