Gove says sorry that exploitation of regulations led to Grenfell fire
29 January 2023, 13:44 | Updated: 29 January 2023, 19:48
Michael Gove has admitted the Government must shoulder responsibility for the "faulty and ambiguous" guidance he says was exploited and led to the Grenfell tower fire.
The blaze killed 72 people and led to a review of cladding on buildings and concern about whether regulations were tight enough to avoid a similar disaster from happening.
An inquiry into the disaster is yet to report back.
But levelling up secretary Michael Gove said: "There was a system of regulation that was faulty. The government did not think hard enough, or police effectively enough, the whole system of building safety. Undoubtedly."
He told The Sunday Times: "I believe that [the guidance] was so faulty and ambiguous that it allowed unscrupulous people to exploit a broken system in a way that led to tragedy."
Developers are going to be given a deadline of six weeks to sign a Government contract to fix any towers that are still deemed unsafe or face being banned from building new homes.
Read more: Rishi Sunak sacks Nadhim Zahawi as Tory chairman after multi-million pound tax row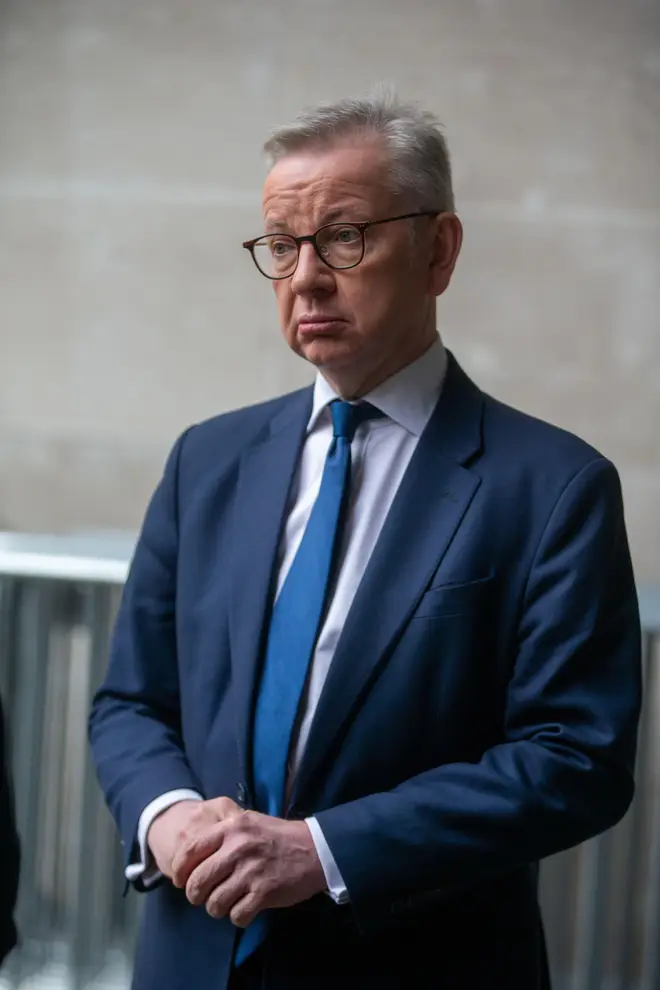 They would not be able to get planning permission for new developments or gain approval for building control if they get blacklisted.
Businesses involved in Grenfell were accused of not taking enough responsibility and instead focusing on preparing themselves for future legal battles during the inquiry.
Mr Gove later told Sky News he "absolutely would" apologise to families of the Grenfell victims.
Read more: Boy, 16, charged with murder after 15-year-old Holly Newton stabbed to death in Northumberland
"I remember visiting the site just a couple of days after the fire and thinking that it was horrific that this had happened," he said.
"The more that I discovered about the circumstances the more horrified I was. There were people in that building who had warned beforehand that they were in potential danger. The warnings were not heeded.
"I'm the first, I hope, to acknowledge that we haven't done right by the bereaved and the residents and survivors from Grenfell and that is one very, very important mission.
"But it's also the case that there been people who have been effectively imprisoned in their own flats for too long."