Government insists it remains committed to triple lock after Pensions Secretary admits policy is 'unsustainable'
12 September 2023, 23:51 | Updated: 12 September 2023, 23:54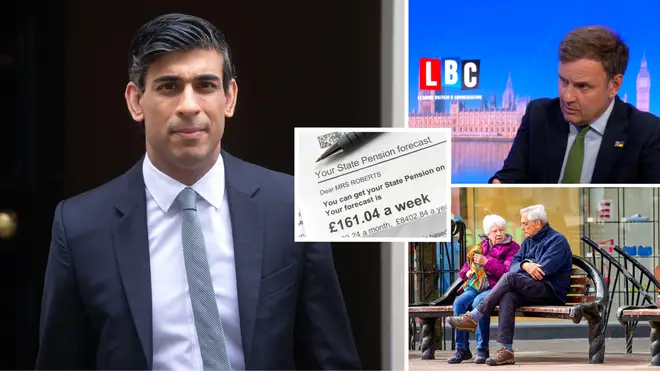 The government has insisted it remains committed to the triple lock after the Pensions Secretary Mel Stride labelled the policy "unsustainable".
Speaking to LBC's Tonight with Andrew Marr, Tory party chairman Greg Hands insisted the government remains "committed" to the triple lock, though refused to confirm how that will be set out in the Autumn statement.
"The commitment at the moment is strongly to the triple lock - it's worked very well for us for the last 13 years," Mr Hands told LBC.
"I'm not going to commit to how, in the Autumn statement…that's a matter for the Chancellor and the Prime Minister, and the Secretary for Work and Pensions."
He added: "The Government has got a strong committment to the triple lock…but when it comes to the process, I'm not going to pre-empt anything that might be in the Autumn statement or fiscal statements beyond that.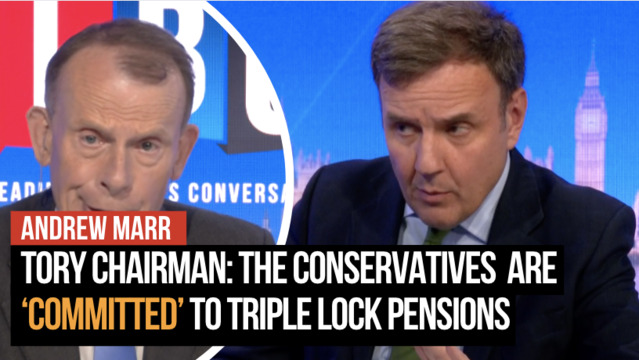 Tory Chairman Greg Hands responds to questions on the triple-lock
It comes after Work and Pensions Secretary Mel Stride hinted pensioners may not get the 8.5 per cent increase in the state pension, as earnings figures suggest.
Speaking on Tuesday, Mr Stride refused to confirm that the figure for average earnings including bonuses would be used under the triple-lock formula.
"There clearly is a difference if you take into account the non-consolidated elements of pay in recent times, but these are all decisions that I have to take with the Chancellor as part of a very clear process, a statutory process actually, that I go through in the autumn," he told Radio 4.
"So I didn't want me to get into the weeds of exactly how I'm going to go about that. But the overarching point about the triple lock is that we remain committed to it."
Put to him that he was not ruling out using a lower figure based on earnings without bonuses, around 7.8%, he said: "I'm not going to get drawn into those kinds of questions."
Read More: Sunak refuses to commit to triple lock on pensions being in Tory election manifesto
Read More: Over 50s should consider getting jobs as takeaway delivery riders, pensions secretary says in back-to-work drive
Meanwhile, Number 10 has insisted it remains "committed" to the so-called triple lock policy but also refused to indicate how much the state pension will rise ahead of the "formal process" for uprating.
The Prime Minister's official spokesman said: "You know there's a formal process for this when it comes to uprating but we remain committed to the triple lock which has seen 200,000 pensioners lifted out of absolute poverty after housing costs are taken into account."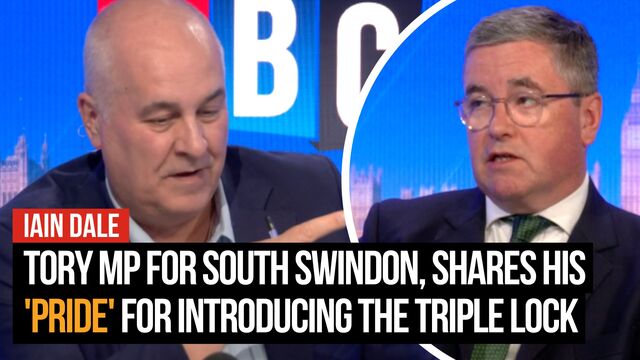 Robert Buckland shares his 'pride' in his party for introducing the triple lock
Asked whether the average earnings figure of 8.5%, which includes bonuses, would be applied rather than a figure excluding bonuses, the official replied: "All those decisions on uprating are taken on a later date, later this year. I can't pre-empt that work."
No 10 said the framework for uprating remains "as is published".