Sunak refuses to commit to triple lock on pensions being in Tory election manifesto
10 September 2023, 23:01 | Updated: 10 September 2023, 23:05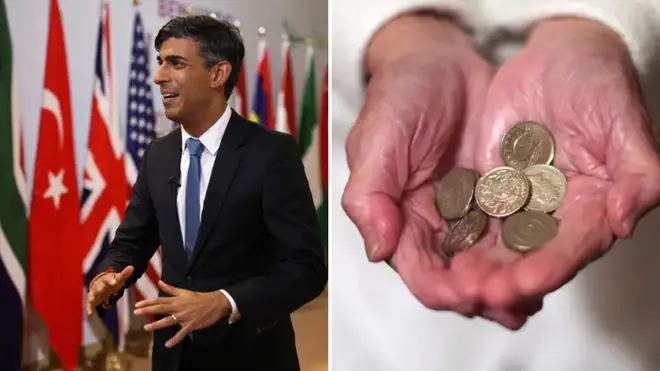 Rishi Sunak will not commit to maintaining the triple lock on pensions - as the Prime Minister faces a battle over real-terms cuts in state benefits.
Pensions could rise by as much as 8% next year - after a 10% hike last year.
The triple-lock safeguard means the state pension tends to increase every April in line with wage growth, price inflation or 2.5% - whichever is higher.
But the Institute for Fiscal Studies (IFS) has warned about the risks to the public finances from the scheme, saying it could add up to £45 billion per year, in today's terms, to spending by 2050.
The Prime Minister declined to say if it will feature in his party's manifesto at the next general election, due by January 2025.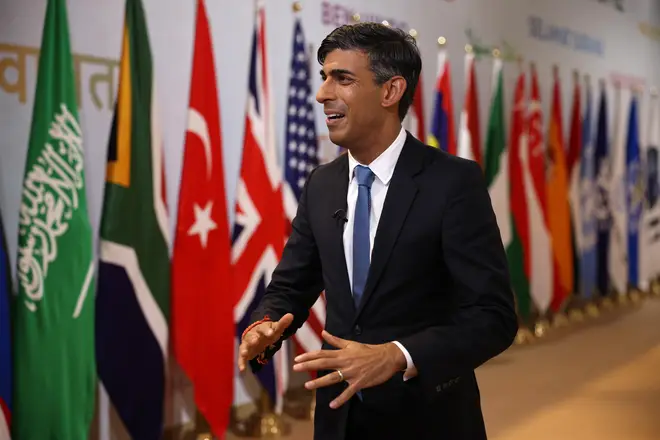 Speaking to reporters during his trip to the G20 summit in India, Mr Sunak said: "We're not going to speculate on the election manifesto now. I've got plenty to get on with between now and then.
"But the triple lock is the Government's policy and has been for a long time.
"I'm not going to get into our manifesto now but the triple lock has been a longstanding policy for us."
Earnings growth figures released on Tuesday for the May to July 2023 period will likely determine next spring's increase in the state pension for the UK's 12 million pensioners.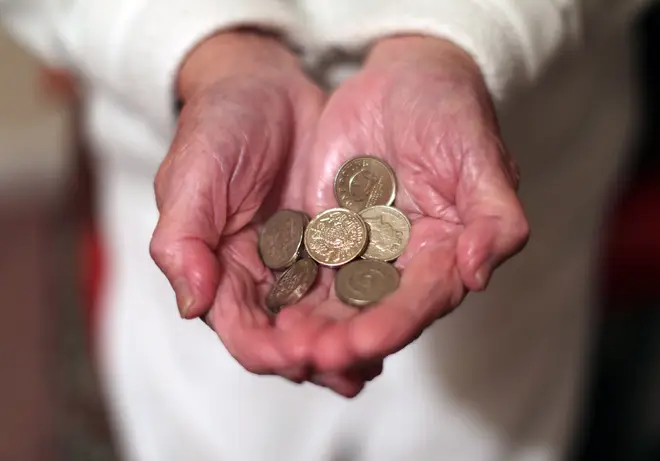 That is because it is expected to be above both 2.5% and CPI (Consumer Prices Index) inflation in September.
In April to June, pay growth rose by an annual rate of 8.2%.
The triple lock was introduced by the Tory-led coalition government in 2010 as a way of ensuring pensioner income did not lose value in real terms.
It has been seen as an important offer to older voters.
But the IFS on Friday said high levels of public spending resulting from the triple lock could produce "insurmountable pressure" for a "much higher" state pension age.
Heidi Karjalainen, a research economist at the respected think tank, said: "The triple lock makes it especially hard to know how much you might receive from a state pension and how much the state pension will cost the state in the future.
"An additional real risk is that retaining the triple lock for too long increases state-pension spending so significantly that it leads to insurmountable pressure for a much higher state pension age."