Senior Tory Sir Graham Brady asks fake Korean firm for £60k a year in bid to pick up sixth job
27 March 2023, 08:39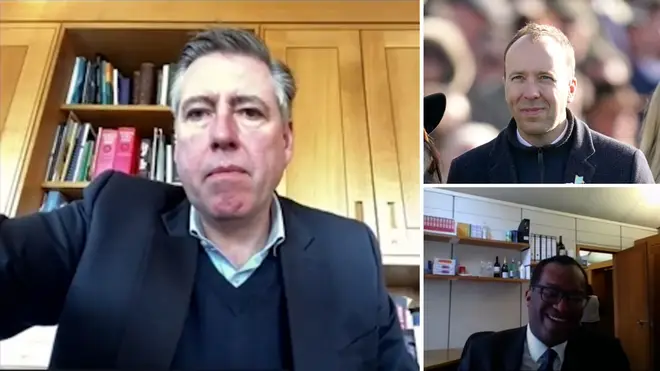 Footage of Sir Graham Brady being duped into negotiating with a fake Korean business has emerged, showing the senior Tory asking for £60,000 a year.
The chairman of the 1922 Committee tells the firm - actually an invention by the Led by Donkeys campaign group - he would be interested in working them for the five-figure sum.
He is told this would involve a number of board meetings a year as well as various one-off meetings.
The sting, which has also caught Matt Hancock and the ex-chancellor Kwasi Kwarteng, has angered voters over the sums MPs ask for, while Led by Donkeys wants to highlight whether MPs are dedicating their time to constituents amid the cost of living crisis.
In a nine-minute video released on Monday morning, the campaign group shows Sir Graham being interviewed for an advisory role at "Hanseong Consulting".
Read more: Former government ministers agreed to advise fake company for £10,000
He tells them he would usually be available for meetings, unless he was needed in extreme circumstances, like a vote of confidence in the Government.
"But in the normal course of events, yes, I would be able to plan those things and make sure that I could be free to attend," he tells the investigative reporter posing as an employee of Hanseong Consulting.
He tells her: "I don't know about a daily rate. I suppose seeing your approach and the kind of expectations you have I was thinking something like £60,000. As an annual rate."
He later explains £500 an hour "or something like that" feels about right.
Sir Graham's register of interests shows he is already working as an adviser on communications and marketing strategy to a firm in Cheshire; serves as chairman of the parliamentary advisory board for The House Magazine; serves on the advisory board for a London-based business called Primary Access and Research; advises "Young Chef Young Waiter", based in Plymouth; and advises Global Banking School and Metagedu Apprenticeships in Greenford, London.
He was also paid £6,500 for speaking at a partners meeting for an Irish firm, and was paid by The Telegraph, Associated Newspapers and News UK for articles last year.
Sir Graham said he had received "a number of approaches regarding future opportunities" because he is stepping down as an MP.
He said he "made it clear" that he would have to be "completely transparent".
Policing Minister says Kwasi Kwarteng's views aren't worth 10K
"I also made it clear that whilst I could be flexible in attending international meetings in person, this would be subject to some important votes or commitments in Westminster," he said.
Both Matt Hancock and Kwasi Kwarteng told the fake company they charged five-figure sums for advice.
When asked what his daily rate during his online "interview", Mr Hancock said: "It is 10,000 sterling."
Meanwhile, ex-Chancellor Mr Kwarteng, when asked the same question, replied: "I would say as an MP, obviously I don't need to earn a king's ransom.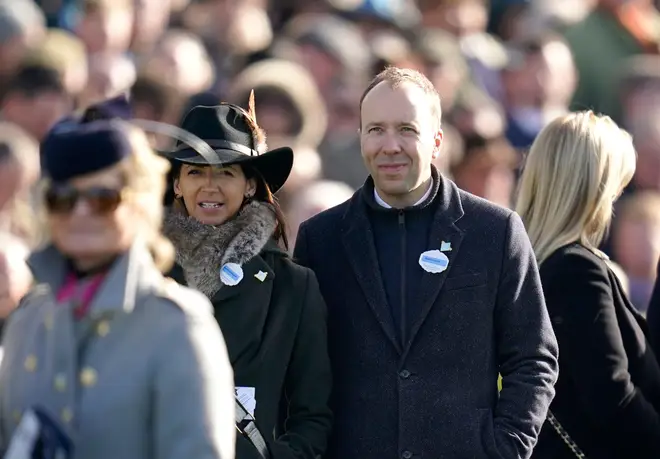 "But I wouldn't do anything less than for about 10,000 dollars a month."
When he was told by the fake company that they would consider offering him up to £12,000 a day, Mr Kwarteng said: "OK yes, we're not a million miles off. We can work with the numbers."
Read More: Migrants to be moved out of hotels and into former student halls, military bases and disused ferries
Read More: Liz Truss 'nominates four close supporters for peerages' as part of resignation honours from 49-day stint as PM
There is no accusation of wrongdoing from any MPs.
Matt Hancock's spokesperson said he had "acted entirely properly and within the rules".
But crime minister Chris Philp told LBC it was an "unedifying spectacle".
He said some MPs should be able to work, as some do shift work as nurses or have a role in a family business.
But he added: "I would consider Kwasi a friend but I don't think I'd be coughing up £10,000 for the pleasure of his views."
Labour slammed the former ministers, accusing them of using "their taxpayer-funded offices to line their own pockets" and called the behaviour "shameful".
Led by Donkeys is an anti-Brexit group.