Handcuffed to a pipe: Retired lawyer, 77, behind bars after shooting dead two eco-protesters blocking a road
10 November 2023, 09:04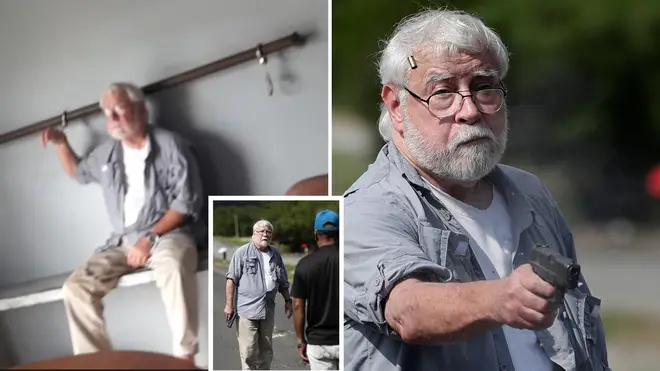 A retired US lawyer filmed shooting dead two eco-protestors on a Panama highway was pictured in jail handcuffed to a wall.
Kenneth Darlington, 77, appeared before a court judge Iris García on Wednesday on homicide charges , a day after he was filmed shooting teachers Abdiel Díaz and Iván Rodríguez. T
The judge ordered the suspect to be held on pretrial detention for six months.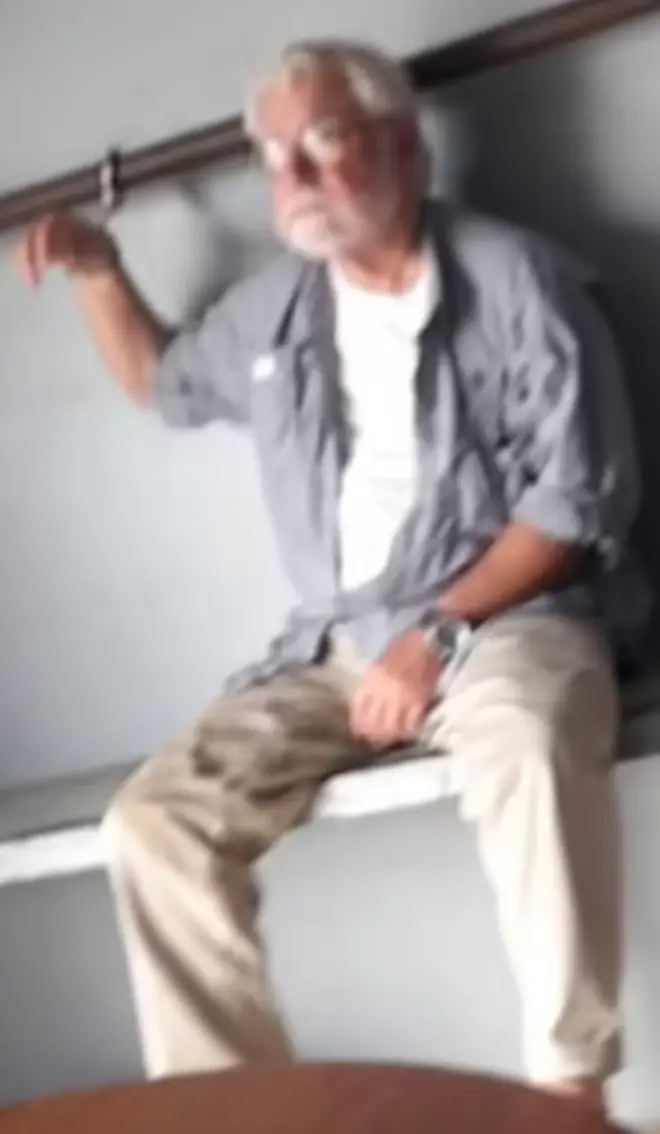 Read More: Driver, 77, arrested after being filmed shooting dead two eco-protesters blocking road
Darlington had finished running errands with his wife, Yessica Uribe, and a friend when they approached a traffic jam caused by the protest. 
He reportedly Darlington told the women, "this ends here," before stepping out of the vehicle and got into a heated argument with a group of men that included the two victims.
In front of a large number of photographers and television crews there to film the protest, he then gunned down the two men.
Darlington then pleaded with his wife to drive from the scene, but she refused, leading to his arrest.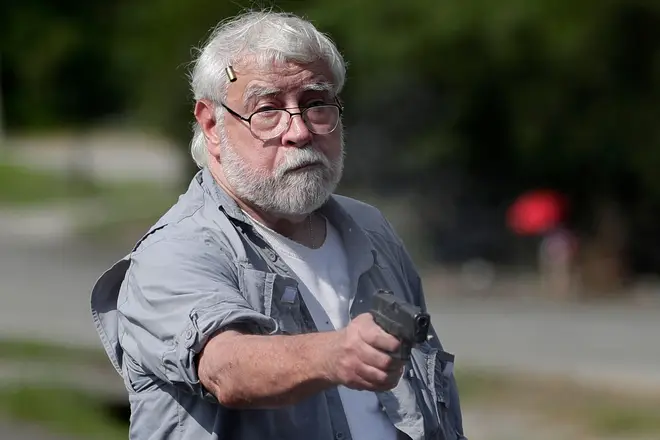 Police confirmed that one of the victims, Abdiel Díaz, a teacher, died at the scene. The other, Iván Rodríguez, died shortly afterwards in hospital.
Darlington, who was born in Panamá and holds U.S. citizenship, arrived at his court hearing escorted police officers and was brought into the courthouse through the rear side of the building while a group of teachers protested nearby. 
He didnt speak as he was arraigned on homicide and illegal gun possession charges and didn't show any signs of remorse, according to local media. 
Eliécer Plicett, a lawyer who is representing the families of the victims, said Darlington's defense attorney attempted to convince the judge that he showed weakness of old age and that he was not in the right mind to comprehend his actions.
Darlington's attorney, Jorge Ceballos, asked the court for a psychiatric evaluation.
Local outlets reported that Darlington, if convicted, could possibly serve his sentence under home confinement because of his age.
Darlington is due back in court in Panama City on November 15.
The president of Panama, Laurentino Cortizo, sent his condolences to the dead protesters' families, saying that such a crime "has no place" in his country. 
The deaths come as street protests by thousands of Panamanians during the past weeks over a new mining contract signed with Canadian mining firm First Quantum Minerals spilled into wider discontent with the government.The protesters have for three weeks been campaigning against the Panamanian government's agreement with the company, allowing it to operate Central America's biggest open-pit copper mine for at least another 20 years with an option for another 20. The deal could net the government about $375 million in annual revenue.
Road blocks set up by protesters have caused up to $80 million in daily losses to businesses, according to Panama's association of company executives, with schools closed nationwide for over a week and more than 150,000 medical appointments missed.
Officials have urged people to end the protests, though construction workers' and teachers' unions have vowed to continue taking to the streets until the First Quantum contract is annulled.