Harry Potter and the whinging fans: Fury over JK Rowling's new rebooted decade-long TV series
13 April 2023, 11:23 | Updated: 13 April 2023, 12:18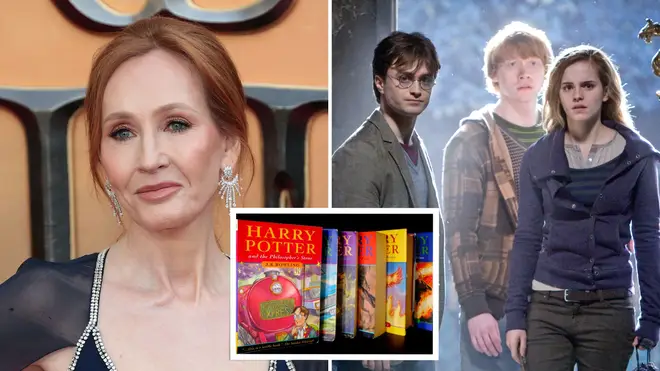 Harry Potter is going to be rebooted as a decade-long TV series - but fans are furious the original cast will not be returning.
The series will be a "faithful adaptation" of the world famous books written by JK Rowling, featuring a brand new cast while staying "authentic to the original books".
Each season of the show will be based on each book in the magical franchise.
The series was confirmed on Wednesday, during Warner Bros Discovery's unveiling of the Max streaming service.
It will be produced with "the same epic craft, love and care this global franchise is known for", Max said.
"The series will feature a new cast to lead a new generation of fandom, full of the fantastic detail, much loved characters and dramatic locations that Harry Potter fans have loved for over twenty-five years," the streamer said.
"Each season will be authentic to the original books and bring Harry Potter and these incredible adventures to new audiences around the world, while the original, classic and beloved films will remain at the core of the franchise and available to watch globally."
Read more: JK Rowling claims 'abusive' ex-husband 'kept Harry Potter manuscript hostage to stop her leaving'
Read more: JK Rowling launches new women-only sexual abuse support centre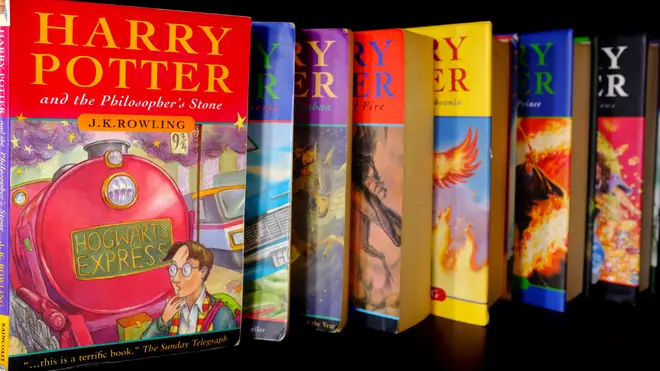 But fans have shared their anger online after finding out Daniel Radcliffe, Rupert Grint and Emma Watson will not be returning as Harry, Ron and Hermione respectively.
One fan tweeted: "If it's not Emma, Daniel and Rupert I don't want it."
Another person said: "I'm sorry but nobody is ever going to do Harry, Ron, and Hermione the way Daniel, Emma, and Rupert did. Those three were magical."
A third person tweeted: "Daniel is our Harry, Emma is our Hermione and Rupert is our Ron. NO ONE can replace them at all. #HarryPotterForever"
Others were quick to criticise JK Rowling, who will be an executive producer for the series.
One person said: "This doesn't need a remake. We don't need to give JK Rowling more money.
"Why not adapt Maximum Ride or Throne of Glass or maybe a high budget Animorphs or some other gem from our childhood other than this?"
Another person said: "No one wants a Harry Potter remake. Now, a prequel series with James/Lily/Sirius/Lupin/Snape at the center of it? That would print money.
"Just keep JK Rowling, Steve Kloves and David Yates far away from it."
Someone else tweeted: "Probably the most unnecessary thing I've heard in a while. JK Rowling aside, the 8 movies were warmly received, made a ton of money, and remain a TV rerun staple. Also, we can't really put JK Rowling aside, can we?"
Rowling has faced criticism for her controversial views on gender identity, having recently revealed she knew it would make her fans "deeply unhappy".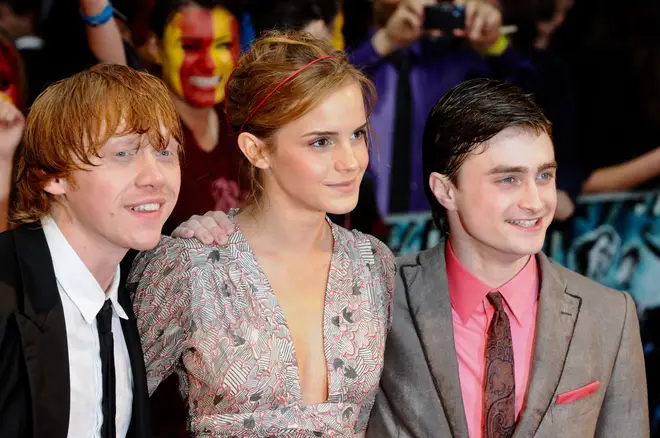 However, she said she was "looking forward" to being a part of the new adaptation.
"Max's commitment to preserving the integrity of my books is important to me, and I'm looking forward to being part of this new adaptation which will allow for a degree of depth and detail only afforded by a long form television series," the author said.
It comes after a Harry Potter 20th anniversary reunion special aired last year on HBO Max, which only featured her in archive video clips.
Casey Bloys, chairman and chief executive of HBO and Max content, said: "We are delighted to give audiences the opportunity to discover Hogwarts in a whole new way.
"Harry Potter is a cultural phenomenon and it is clear there is such an enduring love and thirst for the Wizarding World.
"In partnership with Warner Bros Television and JK Rowling, this new Max original series will dive deep into each of the iconic books that fans have continued to enjoy for all of these years."