Holocaust survivor's daughter evicted from Roger Waters' O2 arena gig as singer faces anti-semitism accusations
8 June 2023, 09:36 | Updated: 8 June 2023, 13:42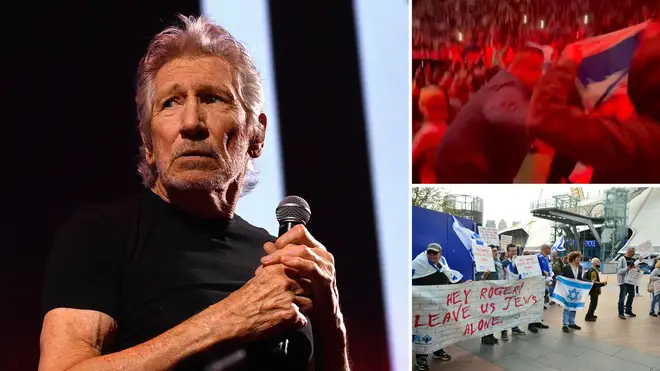 The daughter of a Holocaust survivor was ejected from Roger Waters' controversial show at the O2 Arena London as the singer continues to face accusations that his performance is anti-semitic.
Waters' show has been described as "deeply offensive to Jewish people", in which the Pink Floyd co-founder wears a black trench coat with a swastika-like emblem.
The controversial show was hosted by the O2 Arena in Greenwich, south east London, on Wednesday night.
It comes after Berlin police said they were investigating the singer on suspicion of "incitement of the people" following his performance in Germany.
London's show was subject to protests by Jewish activists, who chanted: "Hey Roger leave us Jews alone."
Read More: Holocaust survivor's daughter speaks out after being 'manhandled' from Roger Waters' O2 arena gig
Listen and subscribe to Unprecedented: Inside Downing Street on Global Player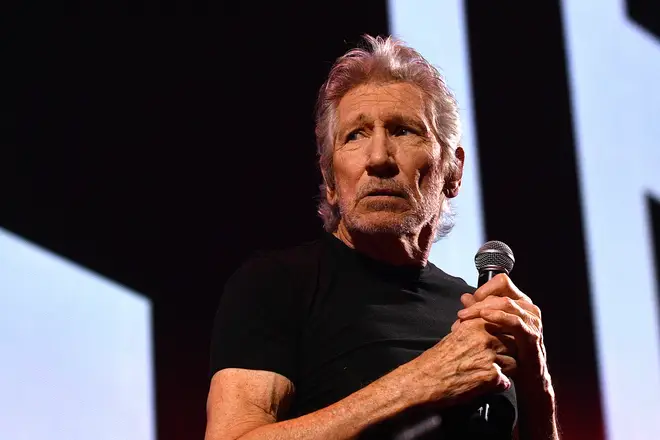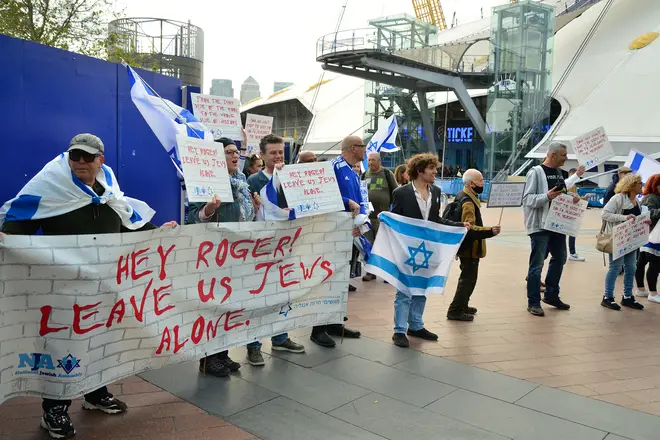 During protests inside the arena, the daughter of a Holocaust survivor was reportedly tackled by securities and booted out of the performance following a series of protests.
Read More: Pressure builds on O2 arena to rethink decision to allow Roger Waters to perform at the venue next week
Read More: Roger Waters releases statement as police investigate concert costume
Waters has come under intense criticism over his performance, including from politicians in the UK.
Leader of the Labour Party Sir Keir Starmer called for the show to be cancelled, saying "the show should not be allowed to go ahead".
Meanwhile, Michael Gove said Waters is "reportedly falling short" in his responsibility to "not abuse his platform".
After facing criticism for his performance in Berlin, Waters hit back at claims his show is anti-semitic, saying he is being targeted by "bad faith actors".
Posting his statement online, Waters said: "My recent performance in Berlin has attracted bad faith actors from those who want to smear and silence me because they disagree with my political views and moral principles.
"The elements of my performance that have been questioned are quite clearly a statement in opposition to fascism, injustice, and bigotry in all its forms.
🚨 Sir Keir Starmer intervenes on the Roger Waters gigs saying "the show should not be allowed to go ahead"

I ran a story for @LBC last week with three London Rabbis and a govt adviser expressing concerns

Cabinet Minister Michael Gove also intervenes https://t.co/5Ow3ba6IQo pic.twitter.com/jLnurkZqRW

— Henry Riley (@HenryRiley1) June 7, 2023
He continued: "Attempts to portray those elements as something else are disingenuous and politically motivated. The depiction of an unhinged fascist demagogue has been a feature of my shows since Pink Floyd's 'The Wall' in 1980.
"I have spoken out my entire life speaking out against authoratarianism and oppresion from whenever I see it.
"When I was a child after the war, the name of Anne Frank was often spoken in our house, she became a permanent reminder of what happens when fascism is left unchecked.
"My parents fought the Nazis in World War II, with my father paying the ultimate price.
"Regardless of the consequences of the attacks against me, I will continue to condemn injustice and all those who perpetrate it."