Horrifying Moment Candles Lead To Birthday Party Inferno
17 May 2018, 12:57 | Updated: 17 May 2018, 13:05
This is the horrifying moment a birthday girl's candles caused her balloons to explode in a fireball.
Sanjana was left with burns to her hands, leg and face after the hydrogen balloons caused an inferno on her 21st birthday.
The video shows the birthday girl in a light blue dress standing at the head of the table, surrounded by her friends.
A spark from the large candles she lit touched the red and black hydrogen balloons, causing a bright yellow fireball to erupt.
Piercing screams are then heard with Sanjana running away. She was taken to a nearby hospital where she was treated for burns to her hands, legs and face.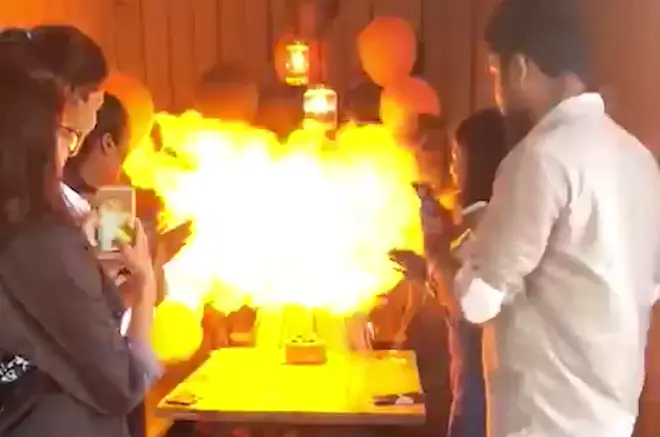 City-based event planner Rajeev Shekhar, who was not at the party, said: "She was lucky to get away with minor injuries.
"We advise our clients to use helium instead of hydrogen balloons as they are non combustible."
The incident happened on 19th April in Mysore, India.