Devastating aftermath after huge blaze destroyed heritage-listed church in northwest London
27 January 2023, 05:15 | Updated: 27 January 2023, 12:40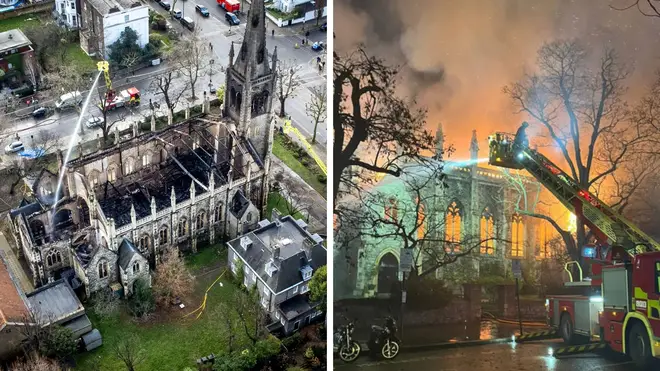 A heritage-listed church was destroyed in a huge fire in London this morning, with 80 firefighters on scene to tackle the blaze.
Footage shared online by the London Fire Brigade (LFB) shows flames engulf the two-storey church in St John's Wood in northwest London.
Eighty firefighters and 12 fire engines were on the scene to tackle the blaze as residents were urged to keep their doors and windows shut.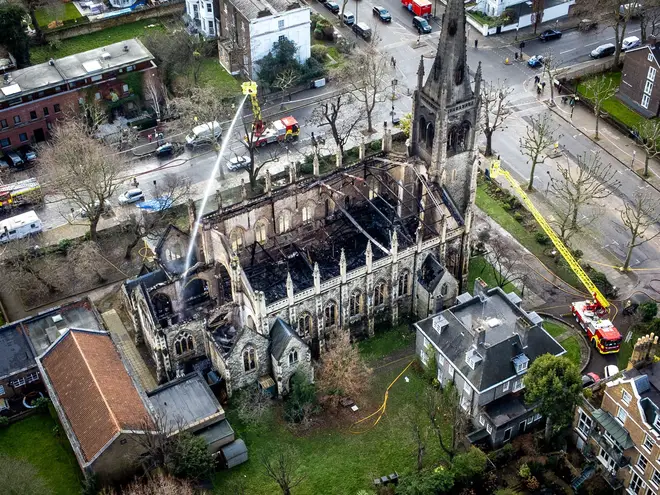 Motorists were also urged to avoid the area.
The LFB said it is using three ladders, including the tallest in Europe at 64 metres, as towers to distribute water evenly.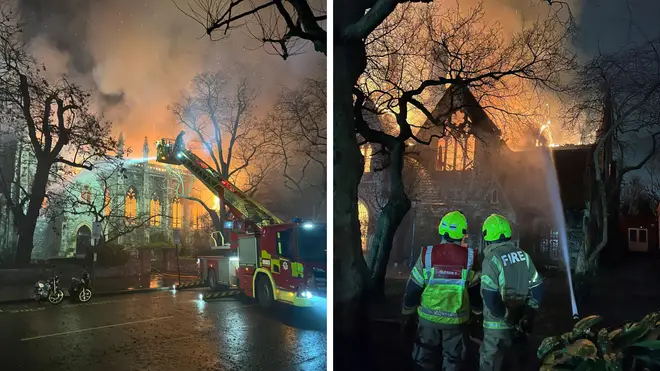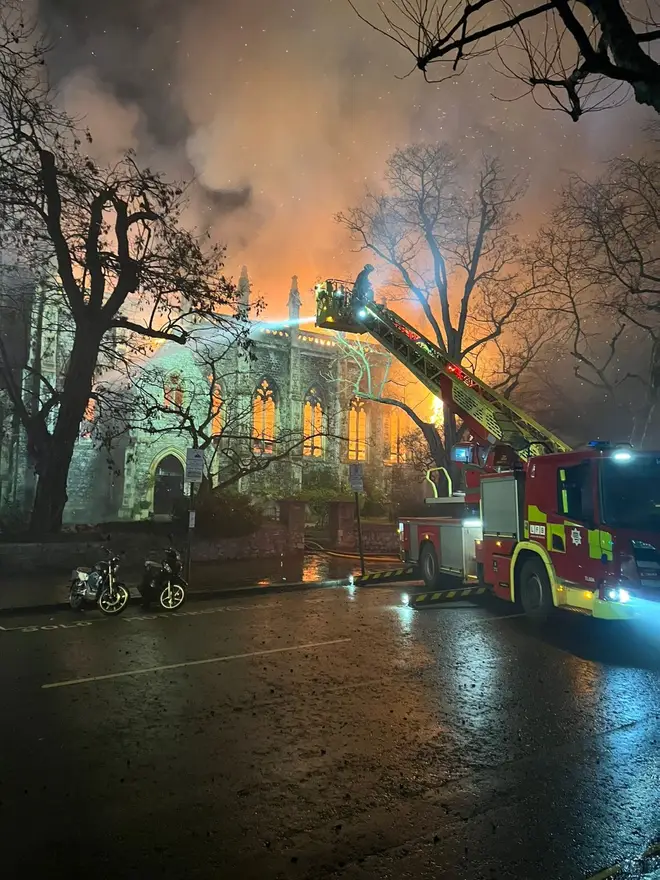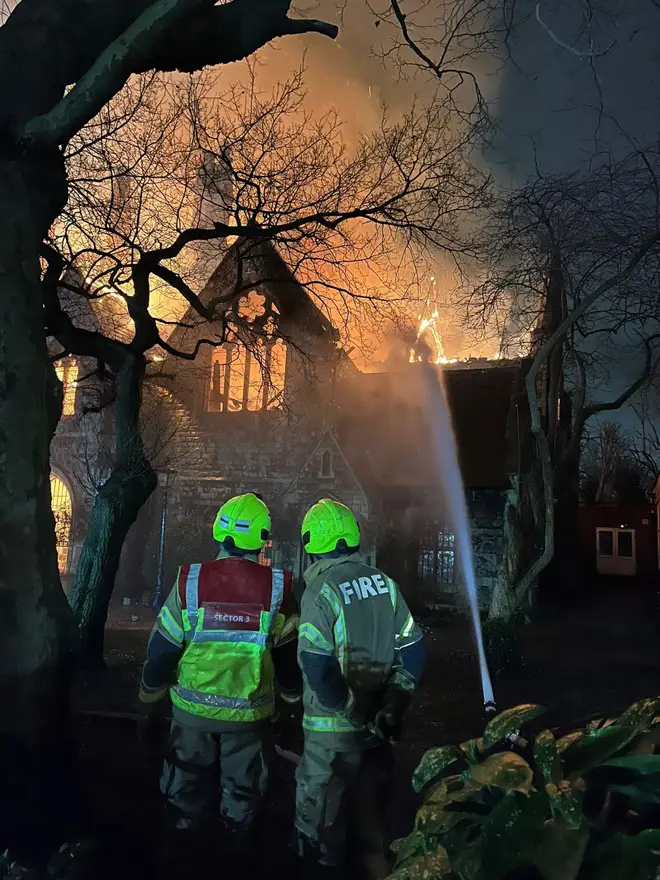 There were no reported injuries.
The National Churches Trust lists St Mark's as a grade II Victorian church, containing "stunning" mosaics by the Salviati family as well as highly decorative marble flooring in the chancel.
Read More: Man, 61, charged after Matt Hancock 'assaulted and branded a murderer' on the Tube
Read More: Safety review held after massive overcrowding at London Bridge station as commuters feared being crushed
The Anglican church is located near Abbey Road Studios and Lord's Cricket Ground, and has links to author Lewis Carroll and Queen Victoria's son Prince Leopold.
The trust describes it as an "architectural and historical treasure", which finished construction between 1846 and 1847 in the Gothic style to the design of architect Thomas Cundy Junior.