Husband mourns 'best friend' as thousands attend funeral for British-Israeli attack victim Lucy Dee
11 April 2023, 22:27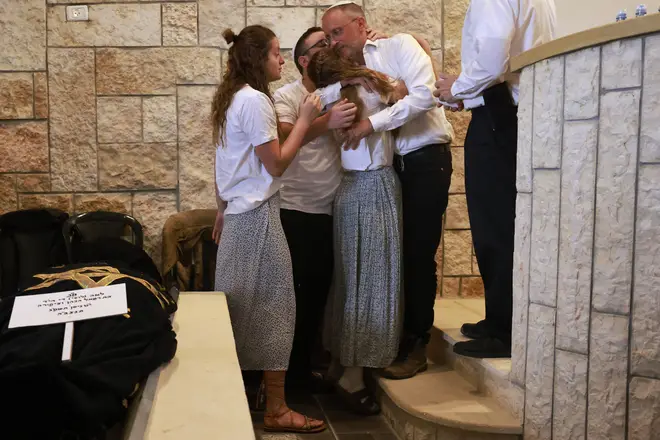 Thousands attended the funeral of Lucy Dee in Israel after she died in hospital from wounds sustained in an attack which also killed two of her daughters in Jerusalem's West Bank.
Her husband Rabbi Leo Dee told mourners that his wife was his best friend and that they had "built a life for [themselves] in the promised land".
Mrs Dee was eulogised by her husband as well as their surviving children Karen and Tali, who tearfully spoke in Kfar Etzion - a settlement in the West Bank.
Rabbi Dee said: "Lucy, you were a great companion to everyone, but for me you were my best friend - we were each others.
"We built a new life for ourselves in the promised land. You would frequently say you couldn't imagine living anywhere else. Nor could I - even now, especially now."
Her husband confirmed earlier in an interview with The Times of Israel that Mrs Dee's organs had been donated and saved the lives of five recipients - as per her wishes.
Rabbi Leo Dee told a press conference how he saw a photograph on Instagram of his car with a bullet hole in it, with the family's suitcases with blood on them, and drove "like a lunatic" to the scene.
His daughters Rina and Maia were killed by 20 bullets from a Kalashnikov rifle and his wife Lucy was shot twice.
Lucy Dee, 48, had been in a coma since the shooting near an Israeli settlement in the West Bank on Friday.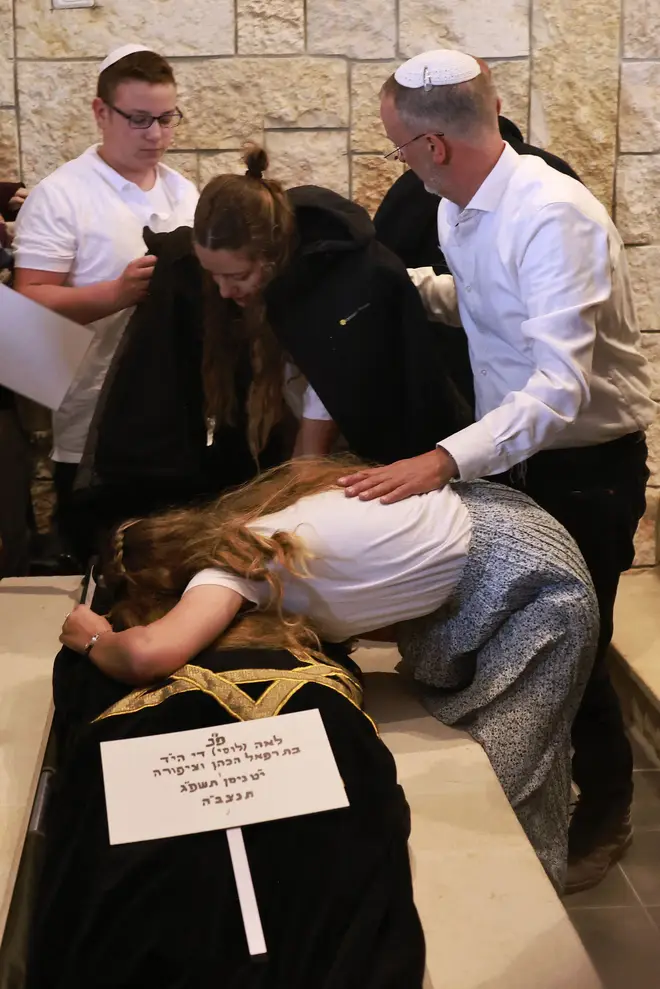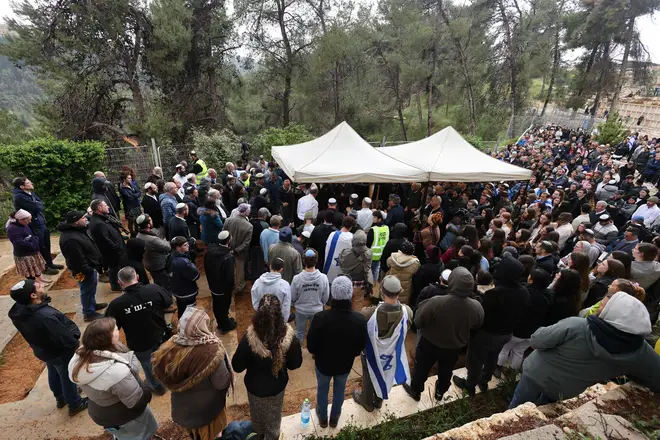 Read More: 'Justice will be done', says father of Rina and Maya Dee, British sisters killed in West Bank shooting
Ein Kerem Hospital in Jerusalem said that she had died on Monday morning "despite great and constant efforts".
Her children Rina and Maya Dee, aged 15 and 20, who moved with their family from the UK to Israel in 2014, were shot dead in the attack, which officials suspect to be by a Palestinian.
The car that the victims were travelling crashed after being shot at, before the gunmen continued shooting at close range, Israeli media reported.
Their father and Ms Dee's husband, Rabbi Leo Dee, was in a separate car during the attack and paid tribute to his daughters yesterday at their funeral, before the death of their mother.
He said at the press conference, broadcast on the BBC: "I hadn't noticed it ring, I hadn't picked up the phone, the feeling she called me during the attack and I wasn't able to speak to her will come back and haunt me for a while."
He said that he was able to identify his daughter Maia at the scene after police produced her identity card, and he then drove to the hospital where his wife had been taken.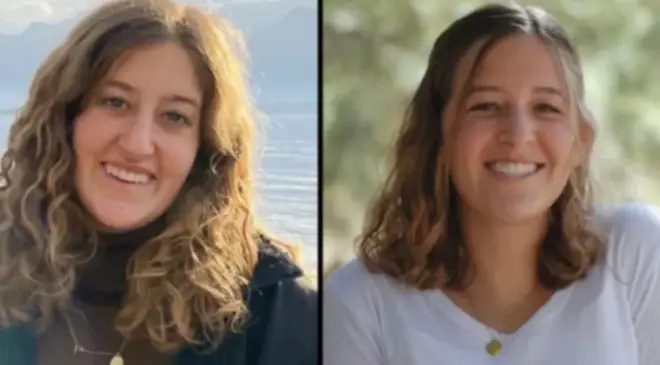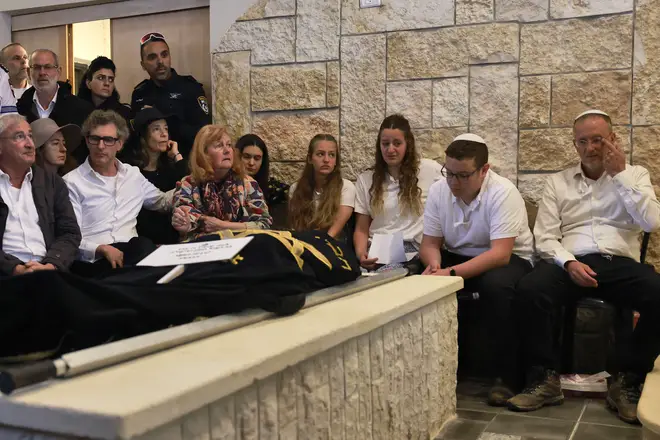 He said: "I went numb. I didn't cry yet, I was highly rational.
"I drove another hour and a half to the hospital.
"Lucy had had two bullets - one through the brain stem and one lodged at the top of her spine.
"There was an operation. There was reason for hope. But alas our family of seven is now a family of four."
Paying tribute to Maya, Mr Dee said: "You were always an angel and now you will always be our guardian angel."
He added: "You wanted to sign up for another year of national service, where you could really make a difference. But mummy and I wanted you to start your studies and maybe meet a special boy.
"But you insisted that girls like you always do two years of volunteering so we waited to see what and where this would be."