Supermarket staff threatened with hypodermic needles as Iceland boss warns shoplifting 'becoming unpunishable'
20 September 2023, 09:32 | Updated: 20 September 2023, 10:11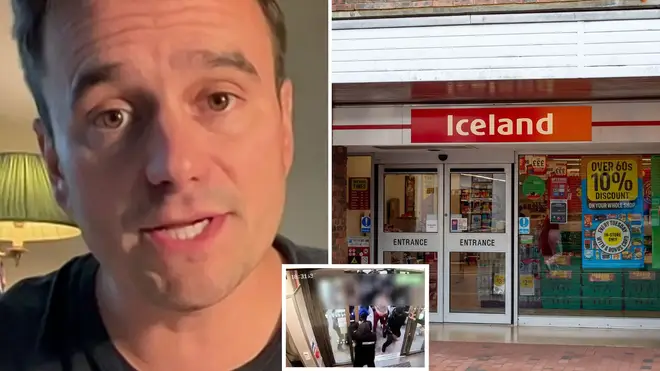 High street shop workers are being attacked by shoplifters armed with needles, knives and screwdrivers as the boss of Iceland warned the crime is becoming almost "unpunishable".
Richard Walker said serious incidents against his staff had never been higher amid a spate of thefts from the shelves.
He told LBC's Nick Ferrari at Breakfast that raiders are organising themselves into shoplifting gangs as the crime becoming increasingly organised and deadly.
"This is no longer about the petty theft - this is about serious violence against our store colleagues by shoplifters which sadly is becoming more and more of an occurrence," Walker said.
"Weapons deployed to reinforce these threats are things like knives, screwdrivers, hammers, hypodermic needles.
"No-one should have to go through this."
Every shop on the high street is suffering in what John Lewis's chairwoman Sharon White has described as an "epidemic".
The British Retail Consortium (BRC) also said violence and abuse against staff has risen from 450 incidents a day in 2019/20 to more than 850 last year.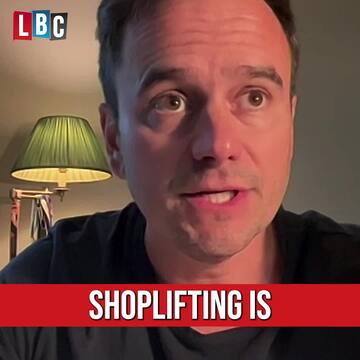 Iceland boss on shoplifting
Data shows shoplifting has risen in those stores by 41% in the first eight months of this year compared to the same period in 2022, with violence against staff rising by 25%.
Walker said: "In-store security need more powers as well to act as a deterrent because the flip side of the issue is that the police are now underresourced, underfunded and they very rarely attend let alone follow up.
"I think they know these are serious crimes… the reality is over the last 10 years prosecutions for shoplifting have gone down from 80,000 down to about 20,000 [he read].
Read more: LBC analysis: Shoplifting soars by 20% in Scotland as thousands more thefts recorded in last year
"It's become an almost unpublishable crime."
Staff at Iceland have even been told off for sharing pictures of known shoplifters and posting them on WhatsApp groups and onto staff room walls because the Information Commissioner's Office said it breached data protection laws, he said - hampering stores' efforts to stop thieves.
High street stores are being forced to lock everyday items away securely due to threats of widespread shoplifting.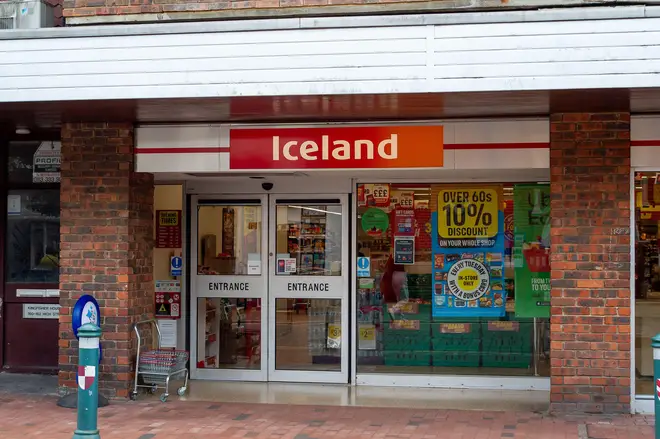 Basic items like washing powder are being locked up to stop them being swiped from shelves, while shoppers need to swap out "dummy" coffee tubs for a real product when they pay in some outlets.
Shops are bringing in security guards, electronic barriers for self service checkouts and facial recognition systems to stop theft.
Iceland has resorted to putting laundry products into security cases in some stores.
Sainsbury's has caused controversy with some customers for installing barriers that force them to scan a receipt after going through self-service to deter people from walking out with stolen goods.
Read more: Co-op hires hardened ex-cops to stop violent shoplifters as thieving soars, with police 'ignoring most cases'
In Tesco, simple everyday products like mince or pies have a "security protected" label tagged on them, while sun cream has been put into secure boxes in some Co-op stores.
Ten retailers are planning to bring in "Project Pegasus" - a system where they pay police to scan shoplifters' faces through the Police National Database, which uses facial recognition technology.
This could help forces crack down on shoplifting gangs.
Tesco, Sainsbury's, Waitrose and the Co-op are among those taking part in the £600,000 scheme they will help fund.