'I'm allowed to put my seat back!': Plane etiquette row breaks out on flight over passenger's reclining seat
3 November 2023, 09:43 | Updated: 3 November 2023, 10:58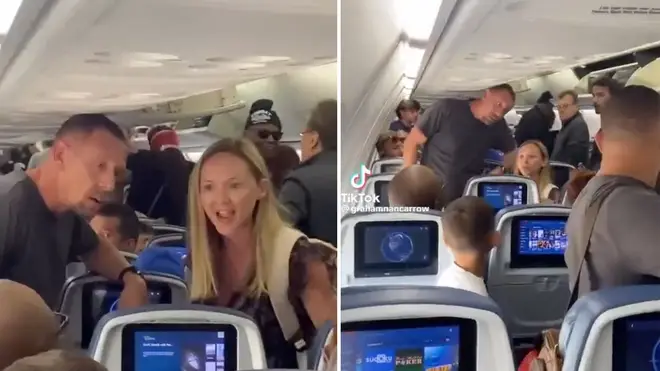 A social media video where two female passengers engage in a heated argument over reclining seats has sparked debate over plane seat etiquette.
The American passenger complained to a man sitting behind her: "The whole trip she pushed my seat.
"You've seen it. You know she did."
The other woman retaliates and shouts back: "I'm allowed to put my seat back!"
The video was originally posted to TikTok by user Graham Nancarrow and has since been taken down but reuploaded on X/Twitter by Ian Miles Cheong.
The 12-second clip has been viewed over 14.4 million times.
In the caption, Ian Miles Cheong wrote: "She's allowed to put her seat back. You don't get to kick it repeatedly just because you want more space."
In the replies, users argued that passengers have the right to recline their seats, especially for long-haul flights.
A user specified the "travel etiquette", and wrote: "If less than two-hour flight then don't put it back. More than that and you should do whatever you want."
Read more: Plans for double-decker plane seat sparks row online - as creator says they could get green light in two years
Read more: Man "punches" woman's plane seat in chair recline row - but who was in wrong?
However, some labelled the woman as "pathetic".
Other users turned to criticise the airline's lack of space and pointed out how passengers are 'crammed' in, as one comment called for reclining seats to be removed on economy.
Another user wrote: "Airline seats simply shouldn't be able to recline. It intrudes on the already very little space a person has on the plane for the person behind them."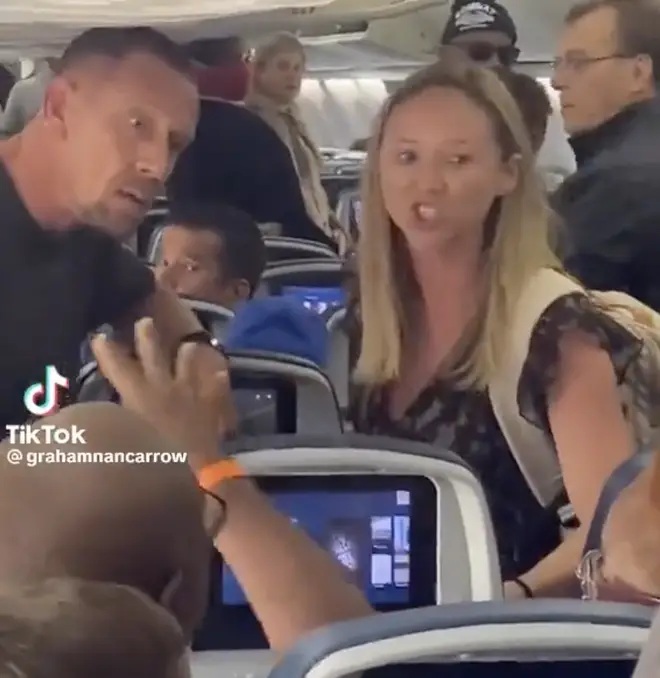 Diane Gottsman, an etiquette professional with the Protocol School of Texas, said reclining is rude, adding: "Unless you were sitting in a seat with extra legroom, or in first class.
"Space is tight, and it's common knowledge and no surprise that you will be sitting in tight quarters", she added.
Although, Julia Esteve Boyd, an etiquette coach from Switzerland, disagreed and: "It is completely reasonable to recline your seat if you want to", but mentioned that people should be mindful of what their rear-seatmate is doing before raising or lowering their seat."
Arguments over reclining plane seats are not uncommon.
In February 2020, a video of a man repeatedly punching the back of a woman's plane seat went viral and outraged users as the man was given a complimentary cocktail by the airline.
The woman, whose seat was being pummelled said she had spoken to an American Airlines representative by phone who had apologised and said: "What happened was wrong".
But, she said the airline did not "accept any responsibility for the flight attendant's actions".
In a statement, an American Airlines spokesperson said: "We are aware of a customer dispute that transpired on American Eagle flight 4392, operated by Republic Airways on January 31.
"The safety and comfort of our customers and team members is our top priority, and our team is looking into the issue."