Sunak and Hunt mull major inheritance tax cut before election as policy blitz begins to turn around poll woes
23 September 2023, 23:00 | Updated: 24 September 2023, 08:40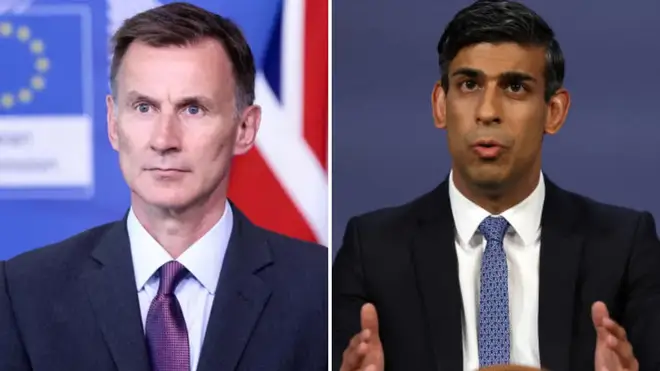 Rishi Sunak will set out plans to cut and then abolish inheritance tax as a ploy to win back voters ahead of the general election.
The Times reported that No 10 is considering announcing the plans ahead of the Conservative Party Conference in October - which could be the final conference before the next general election.
The move is an attempt to shore up votes in so-called "blue wall" seats before the poll.
Supporters of scrapping the inheritance tax say the move could shore up support in the heartlands and provide a boost for the party's fortunes.
Sunak is currently facing electoral wipe-out as even traditional Tory heartlands in the south of England seem to be within reach for Labour.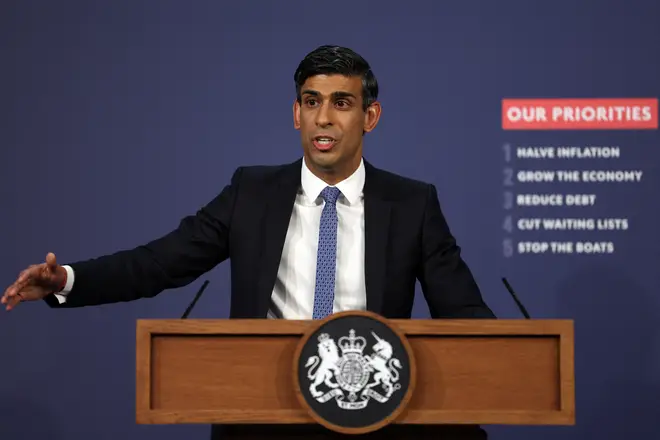 The prime minister made halving inflation by the end of the year one of the five key ambitions for his leadership, and Jeremy Hunt has signalled this target will be prioritised over tax cuts.
It comes after the Chancellor told LBC's Andrew Marr tax cuts are virtually impossible in today's economic climate.
"I really, really wish it was true but unfortunately it just isn't," he told LBC on Thursday.
"If you look at what we are having to pay for our long-term debt, it is higher now than it is at the spring budget. I wish it wasn't it makes life extremely difficult, it makes tax cuts virtually impossible.
"And it means I will have, frankly, another set of very difficult decisions."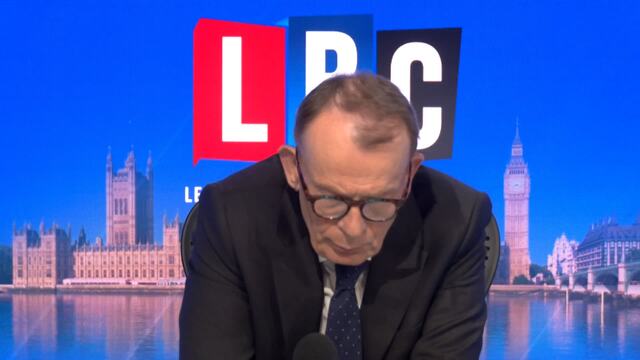 Jeremy Hunt says even after interest rates being held at 5.25% tax cuts are "impossible"
It comes after Sunak backed down on plans to ban new diesel car sales last week.
The Mail on Sunday reports that the Tories are also set to pledge to keep the triple lock on pensions, as policy announcements step up in the run up to the general election.
Read More: Rishi Sunak agrees to give millions of public sector workers pay rise - but how much has everyone been offered?
The wider economic challenge facing the Chancellor and Prime Minister was illustrated by official figures showing the UK economy contracted in May.
While the party continues to trail Labour in the polls, The Times reported that abolishing inheritance tax was being considered as a manifesto pledge, rather than a policy to be implemented next year.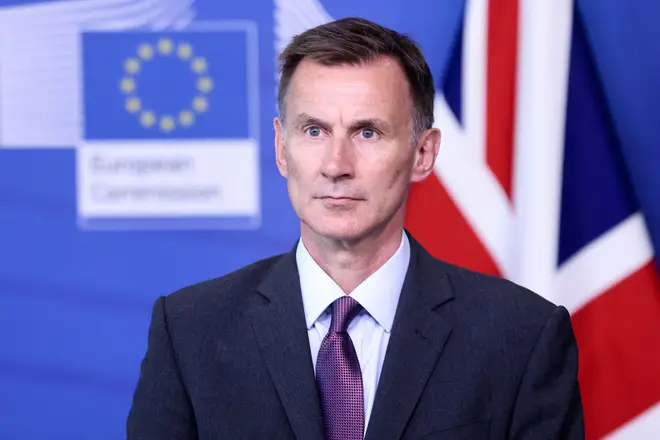 Matt Frei on suggestions that the Tories could scrap inheritance tax
"It's about being an aspirational country. You work hard, play hard and pass on your wealth. It's a live discussion," one source familiar with the discussions told the paper.
The rate of inheritance tax is currently 40% for estates worth more than £325,000, which is only charged on the portion that is above the threshold.
But estates of spouses and civil partners can pass on up to £1 million without any inheritance tax liability.
Consumer Prices Index inflation peaked at 11.1% growth last year and was last reported at 8.7% for May.