Is this Britain's fastest cop? Watch as officer vaults over fences to catch thieves and chases down robbers in a van
26 January 2023, 22:20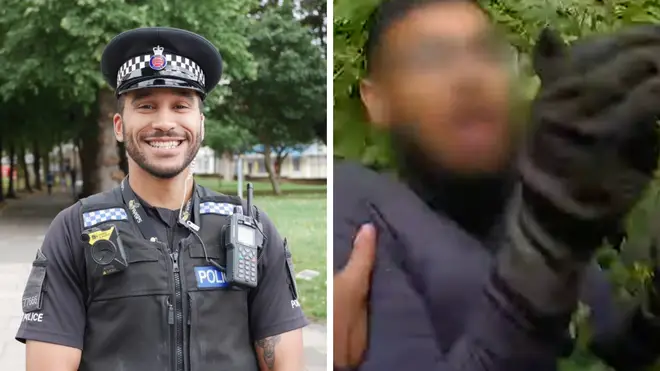 A police constable has been labelled Britain's fastest officer, with footage showing him effortlessly chasing down criminals.
PC Luke Watson, the acting sergeant for the Waltham Abbey Town team in Essex, has never lost a footrace in six years as a police officer suspects.
In newly released bodyworn video of PC Watson in action, he chases down a van linked to a series of thefts, and in a second incident, catches and arrests three young men in a single chase at a site where stolen car parts were found.
In the first video, PC Watson was patrolling in Waltham Abbey and chased the van on foot when it became too risky to follow it between two rows of cars.
"The way it was driving was so dangerous we couldn't go after it, so I got out and ran. In hindsight I was so close between the moving cars but I thought I just had to stop it," said Luke.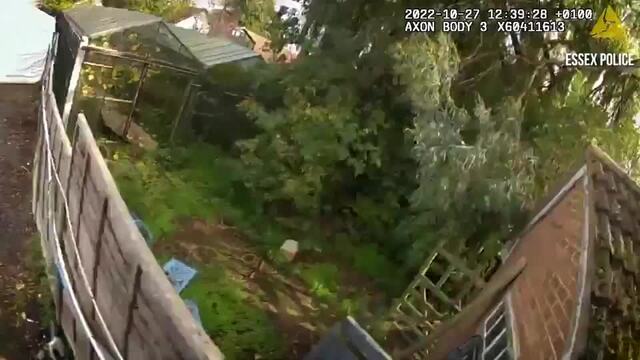 Essex Police release video of 'Britain's Fastest Copper'
The van crashed into another vehicle and PC Watson was able to claw his way in.
The female passenger was holding a Stanley knife but he was quickly able to overpower and arrest her. The couple in the van were later found guilty of theft,  possession of a bladed article and possession of a class A drug.
In the second incident, PC Watson and colleague PC Liam McDonald came into an industrial estate to help a police helicopter that was tracking a stolen BMW.
The three suspects ran off when they saw the police car.
Read more: Terrifying moment fake taxi driver lures woman into his car before raping her
Read more: Killer caught on CCTV walking with man she knifed to death - before phoning pal to say 'I've just murdered someone'
PC Watson said: "I ran up the bonnet of the car, jumped over the fence and arrested one of them. I put him in handcuffs and I can see the other two in the distance. I know it's just a straight road up to another industrial estate, so I thought I'd go for it - how far could they get?
"I jumped a couple of fences and catch up with the first one and arrest him. The other one tries to lay low in the back of the car so I drag him out and then I've got the two of them like naughty school kids. I've got not handcuffs and I have to get more units down to deal with them and go and find the car."
PC Watson, a rugby player in his spare time, said: "I really enjoy my job. We've got a good team and it's great to get out and talk to people. We have a good understanding of the area and we deal with the problems that matter to the community. People like seeing police officers.
"Anti-social behaviour is an issue that always comes up and I find that it often comes with other problems. If people are making noise on the streets late at night or in alleyways, this might be drugs related. If people are hanging around on driveways, they might be involved in vehicle inference or theft."