'Dozens killed' as Israel hits ambulances in Gaza, amid claims Hamas was hiding terrorists inside
3 November 2023, 20:28 | Updated: 4 November 2023, 11:44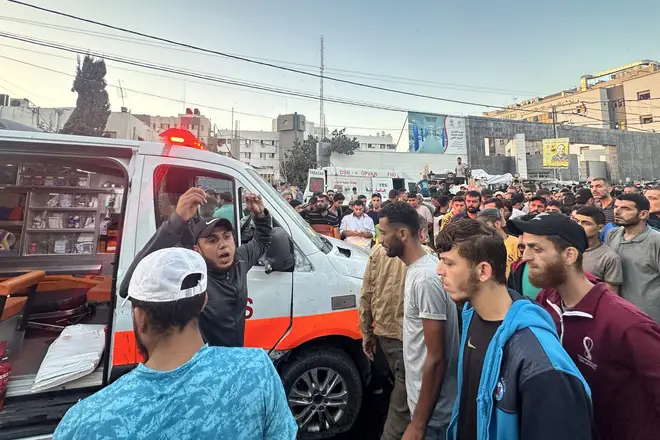 Israel hit a convoy of ambulances in Gaza on Friday, which it claimed were transporting Hamas fighters, amid reports dozens of people were killed in the strikes.
The Hamas-controlled Palestinian health ministry said that the ambulances were taking injured people to the Rafah crossing with Egypt in southern Gaza.
The IDF said that "a number of Hamas terrorist operatives were killed" in the strike, which took place near a hospital in northern Gaza.
Israel has invaded the territory in a bid to wipe out Hamas and take back its hostages, after a deadly attack by the group on October 7 that killed 1,400 people.
The IDF has warned civilians to make their way to the south of the territory to avoid the worst of the conflict.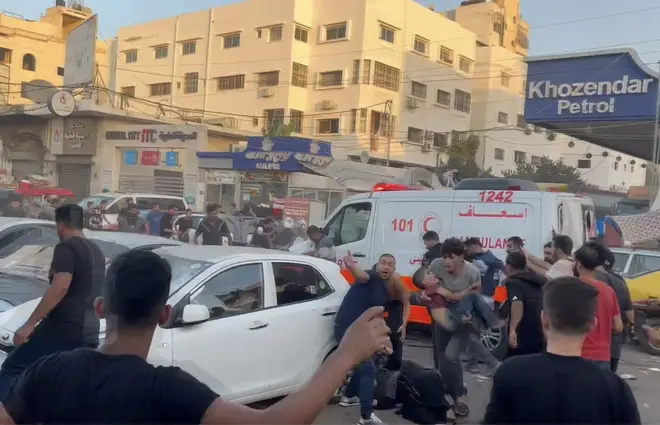 The International Committee of the Red Cross said it received a request from Gaza's health ministry to accompany the convoy.
Sources told Sky New that around 50 people had been killed in the attack, although this has not been confirmed independently.
The Israeli army said: "An IDF aircraft struck an ambulance that was identified by forces as being used by a Hamas terrorist cell in close proximity to their position in the battle zone.
"A number of Hamas terrorist operatives were killed in the strike.
"We intend to release additional information.
"More detailed information was shared with intelligence agencies who we work with.
"We have information which demonstrates that Hamas' method of operation is to transfer terror operatives and weapons in ambulances.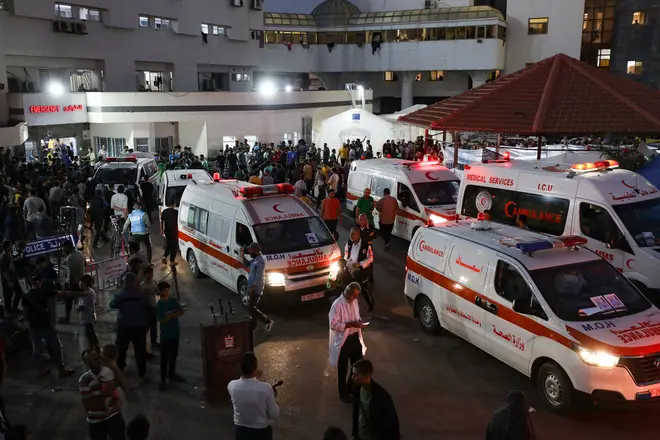 "We emphasize that this area is a battle zone.
"Civilians in the area are repeatedly called upon to evacuate southwards for their own safety."
The Hamas-led health ministry said: "We had notified the Red Cross, the Arab Republic of Egypt, and the entire world through communication channels and the media of the movement of ambulances carrying the injured transferred to Egypt, but the occupation committed its crime in all brazenness."