Jeremy Hunt says 'no decisions' made on compensation for victims of infected blood scandal
28 July 2023, 21:37 | Updated: 28 July 2023, 21:41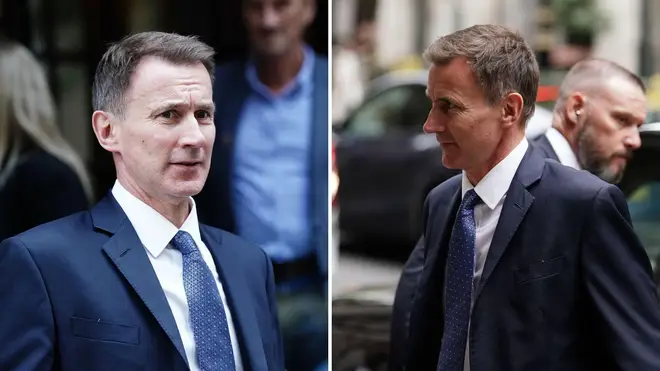 The chancellor told the infected blood inquiry that "no decisions" have been made on rolling out compensation for victims.
Jeremy Hunt gave evidence to the infected blood inquiry on Friday as the last witness of five this week, including prime minister Rishi Sunak.
But the chancellor failed to provide answers to victims of the blood scandal on when a compensation framework will be set up for those affected.
Mr Hunt reiterated the prime minister's stance on Thursday, as he insisted the government will not decide on the matter until a full report is produced - which is expected in autumn.
He said this was because the sums could be "potentially very large" and a decision requires the "full context" of the report.
The inquiry chair, Sir Brian Langstaff, previously called on the government to implement the scheme as soon as possible.
Mr Hunt said at the inquiry: "No decisions have been made about the level of compensation or how it will be funded. We're in very active and detailed discussions about all of that, but I can't therefore be drawn on where that funding would come from."
Interim compensation payments were made to victims and bereaved partners of £100,000 previously, but this same compensation was not offered to bereaved children and parents.
Asked why, Mr Hunt said: "I think the straightforward answer to that question is that we haven't made a decision on those wider groups."
Read more: Rishi Sunak heckled at infected blood inquiry after failing to confirm timeframe for wider compensation scheme
Read more: Rishi Sunak has failed to embrace an opportunity to advance justice for victims of the infected blood scandal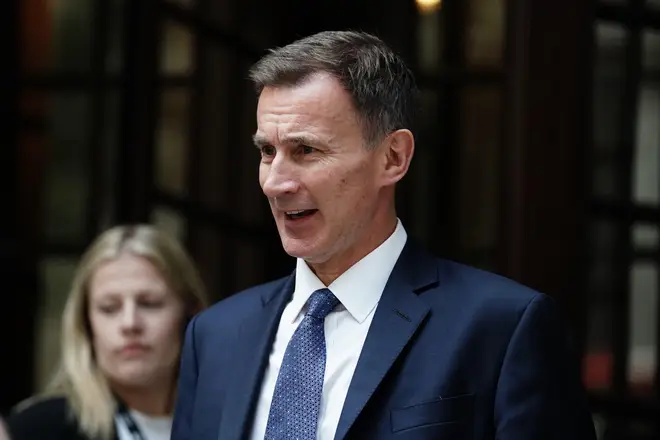 It has been estimated that thousands of people were infected with HIV and hepatitis by contaminated blood between 1970 and 1991, in what is recognised as one of the worst treatment disasters in NHS history.
Mr Hunt's comments come after Rishi Sunak gave evidence at the inquiry on Thursday where he was heckled by audience members for failing to answer key questions on the compensation strategy.
Mr Sunak declined to give a timeframe on Wednesday for a scheme for those whose children or parents died.
It comes after campaigners of the scandal have called on the government to compensate all those affected.
Mr Sunak said he understood victims have been "let down for decades by successive governments" but was met with disdain from the audience after his refusal to lay out a timeframe.
The inquiry was established in 2017 to examine how thousands of patients in the UK were infected with HIV and hepatitis C through contaminated blood products in the 1970s and 1980s.
About 2,400 people died in what has been labelled the worst treatment disaster in the history of the NHS.
Thousands of adults and approximately 380 children received infected blood products or transfusions during treatment by the NHS, the inquiry previously heard.
Jason Evans, the founder of campaign group Factor 8 said Mr Hunt's "inaction was a bitter sting".
Mr Evans' father died after receiving contaminated blood.
"Despite the pressing need for immediate acceptance of the inquiry's recommendations, Hunt squandered this decisive opportunity to expedite the pursuit of justice for the aggrieved victims and their families," he said.