Kate Forbes leaves the Scottish Government after rejecting new job offer from new leader Humza Yousaf
28 March 2023, 17:57 | Updated: 5 April 2023, 08:44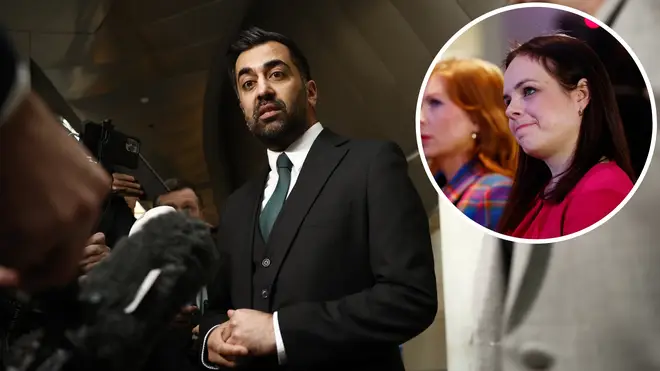 Defeated leadership candidate Kate Forbes will not be a part of new First Minister Humza Yousaf's government after turning down a job offer from the new SNP boss, it has been reported.
Former Scottish finance secretary Forbes, 32, was defeated by Yousaf in the leadership contest which concluded yesterday.
She came second in the contest and lost the leadership on second preferences as part of the single transferrable vote (STV) election.
During the campaign, Forbes was bullish about Yousaf's record in the Scottish Government and was heavily criticised for her socially conservative views on same-sex marriage and transgender rights.
The BBC has reported that Forbes was offered the role of rural affairs secretary in Holyrood but turned it down.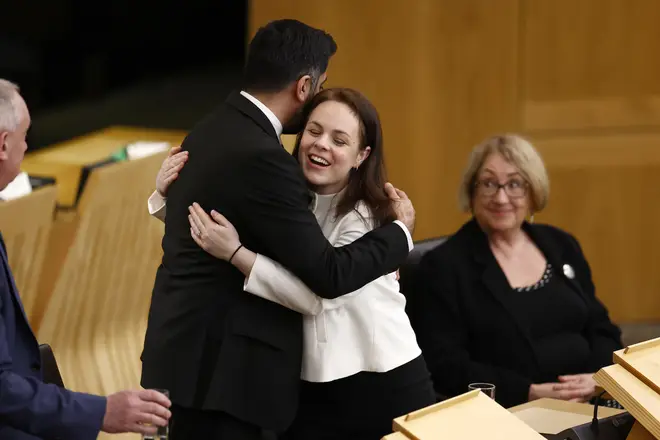 Read More: Alex Salmond warns reuniting SNP a 'big challenge' for Humza Yousaf after bitter leadership race
Read More: Emotional Nicola Sturgeon wipes away tear in final speech as Scotland's First Minister
Forbes is a new mother and had been on maternity leave from her role as Finance Secretary when former First Minister Nicola Sturgeon announced that she would be resigning.
Mr Yousaf said he had intended to speak to Ms Forbes about his administration earlier today when he won the vote to become First Minister of Scotland in Holyrood.
It comes as Alex Salmond has warned that reuniting the SNP will be a "big challenge" for new leader Humza Yousaf, after a leadership contest that laid bare bitter divisions within the party.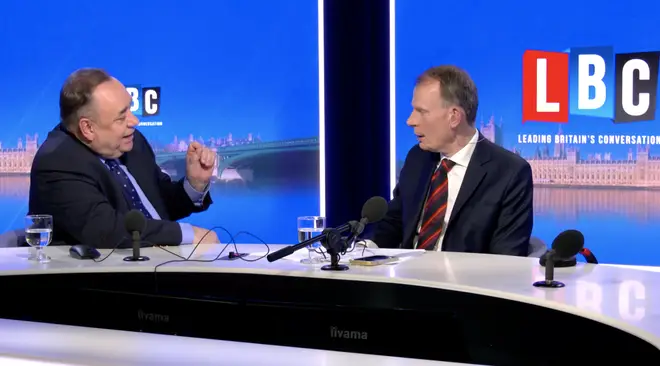 Appearing on Tonight with Andrew Marr, the former SNP leader said the disorderly character of the early stages of the leadership campaign hadn't furthered the cause of independence, and the fact that Mr Yousaf was elected by a minority vote meant that the former health secretary has a job in his hands to bring warring factions of the party together.
"That's a challenge," he said, "he's got a big challenge to reunite the party.
Mr Salmond said if he were in Mr Yousaf's position, he would be "immediately offering the hand of friendship" to leadership rivals Kate Forbes and Ash Regan, whom he said "had the best independence policy".
He also praised Ms Forbes as a "clearly outstanding candidate", and said the new leader should "let bygones be bygones and invite them back into the fold" before she later rejected the chance to join Mr Yousaf's administration.