Trans paedophile who served in Scottish women's prison praised Nicola Sturgeon's transgender reforms
12 April 2023, 07:50 | Updated: 12 April 2023, 07:55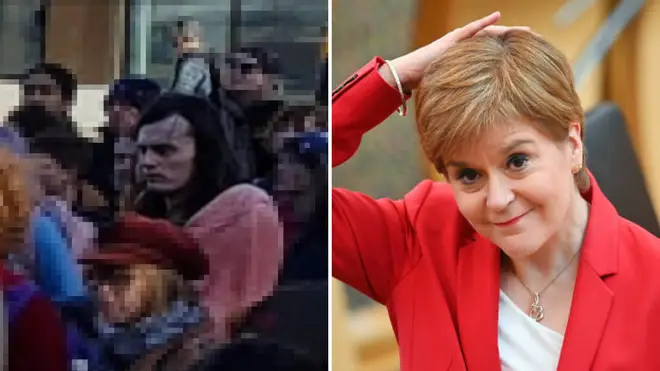 A transgender paedophile who was allowed to serve time in a women's prison praised Nicola Sturgeon as a "great First Minister".
Katie Dolatowski, 22, who spent time in jail for assaulting children in supermarket toilets, gave her support to Ms Sturgeon's gender reforms online.
Dolatowski also appeared disappointed when the former First Minister resigned in February, saying: "I will miss Nicola Sturgeon. It's a shame she's leaving."
The sex offender was allowed to serve time in Cornton Vale, the prison where officials had planned to send trans rapist Isla Bryson, before an outcry led to them changing tack.
Ms Sturgeon's proposed reforms, which got the go-ahead from Scottish parliamentarians before being blocked by Westminster, would allow people to change their gender more easily.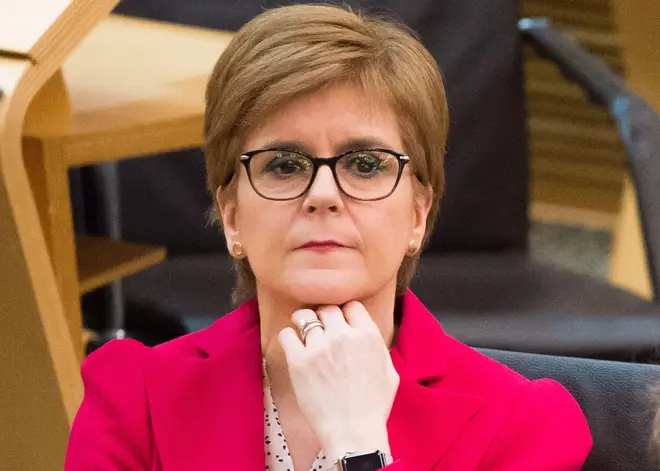 Critics said the bill would put women at risk, adding that the backing from Dolatowski only served to highlight the danger the change posed.
Dolatowski, who now calls herself Alyanna McKenna, said: "Nicola was a great First Minister, it's a shame that people are trying to make out as some evil person."
She also published a series of posts supporting the bill and claiming that the legislation would have no impact on women.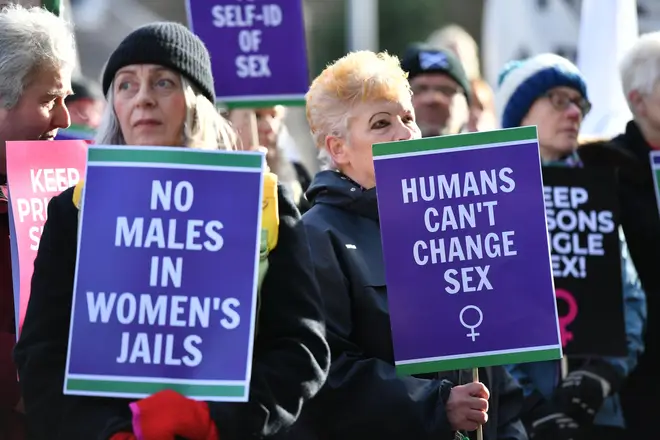 Bryson, 31, who committed the offences while still a man, was eventually sent to a men's jail after an outcry.
Marion Calder, a director with the For Women Scotland told the Telegraph it would come as "no surprise to anyone, apart from Ms Sturgeon and Mr Yousaf" to see sex offenders like Dolatowski backing the gender Bill.
"The ability to construct a new identity is of course appealing to those wishing to hide a criminal past," she said. 
Read more: Fury as pupils as young as 7 asked if they are transgender in Scottish schools under SNP plans branded 'indoctrination'
Read more: Transgender caller deems Scotland's Gender Recognition Act 'utterly ridiculous'
"The idea that a criminal will voluntarily approach Police Scotland to inform them of application of a Gender Recognition Certificate [as ministers claim] is ludicrous.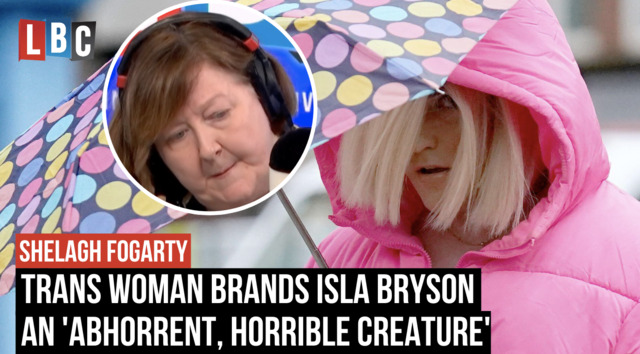 Trans woman brands Isla Bryson an 'abhorrent, horrible creature'
"Certificates grant greater legal protections to the holder, similar to those in witness protection."
Dolatowski sexually assaulted a 10-year-old girl in a supermarket toilet in 2018, and filmed a 12-year-old girl on the toilet in a different shop.
She was held in Cornton Vale in 2022 after breaching a restriction of liberty order. Both of her parents have said she should be imprisoned after breaching bail conditions.
The long-running argument about the Gender Recognition Bill came to a head when double rapist Bryson was sent to a women's jail despite having a penis, having said she now identified as a woman.