Tories 'not even pretending to govern anymore', Starmer says, as he labels King's Speech a 'new low'
7 November 2023, 16:15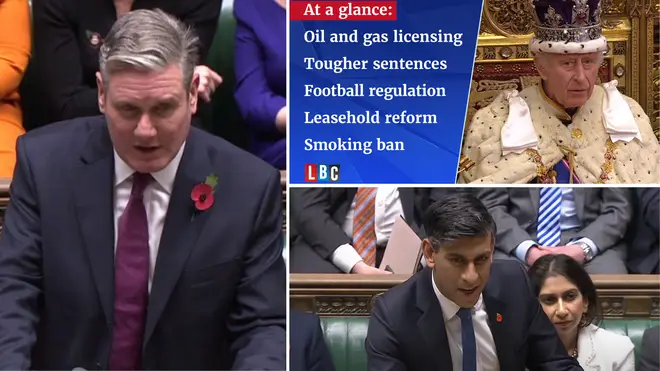 Keir Starmer has said the Government reached a "new low" with the laws set out in the King's Speech, as he accused the Tories of "not even pretending to govern anymore".
King Charles' speech, his first as monarch, confirmed new laws will be brought forward to ban smoking for young people, for driverless cars to legally go on Britain's roads, and for oil and gas licence rounds to take place every year.
A huge crackdown on crime was also pledged, with tougher sentences for murderers and other criminals, alongside the long-promised victim's bill to better support those who have been affected by crime.
But the Labour leader said the speech showed a Tory party "so devoid of leadership it is happy to follow a home secretary who described homelessness as a lifestyle choice".
Starmer went on: "What we have before us is a plan for more of the same. More sticking plasters, more divisions, more 'party first, country second' gimmicks."
"Today we reached something of a new low, because they're not even pretending to govern any more. They've given up on any sense of purpose. They see our country's problems as something to be exploited, not solved," Starmer added.
"And by doing this they underestimate the British people [who] want them to get on with the job," he added.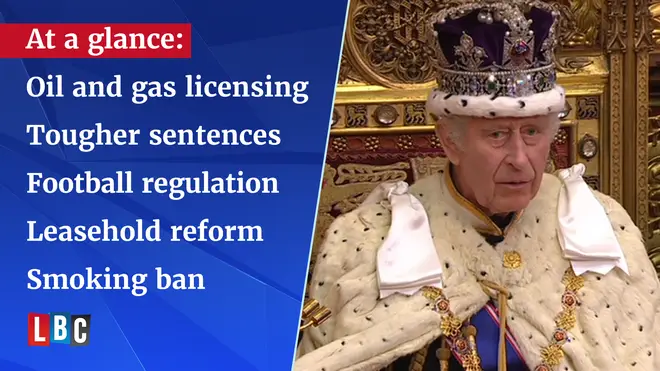 Starmer also said that the public wanted "action, not inaction", as MPs debated King Charles' first King's Speech as Monarch.
He accused Rishi Sunak of overseeing a series of failures, which includes "crumbling schools, waiting lists rising, rivers and streams drying".
"Growth is set to be the lowest in the G7 next year [with] taxes higher than at any time since the war," the Labour said.
It's the "Tory recipe for British decline, low growth, high-taxes and crumbling public services".
Read More: Vape tax for next generation confirmed in King's Speech, as Government plans to create 'smoke-free generation'
Read More: Rishi's re-election vision: Crime crackdown, North Sea oil drilling and smoking ban plans unveiled in King's Speech
But Sunak hit back at Starmer, insisting he is the right person to make "long-term decisions for a brighter future".
"This government is about taking long-term decisions to build a brighter future for this country," he told MPs on Tuesday afternoon.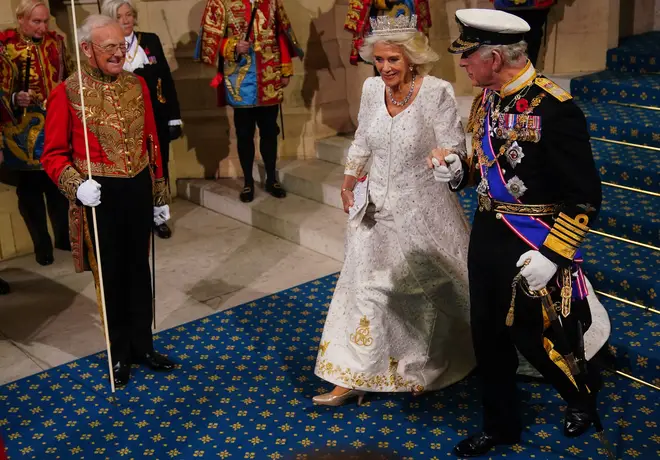 Surrounded by all the pomp and ceremony of a Royal occasion, King Charles delivered his first speech as monarch on Tuesday morning, after stepping in for his late mother on several occasions, including last year.
It's the first official King's Speech since his grandfather George VI gave it in 1950.
He kicked off by paying tribute to the late Queen's "legacy of service and dedication".
You can read the King's Speech in full here.