Rishi's re-election vision: Crime crackdown, North Sea oil drilling and smoking ban plans unveiled in King's Speech
7 November 2023, 11:47 | Updated: 7 November 2023, 13:16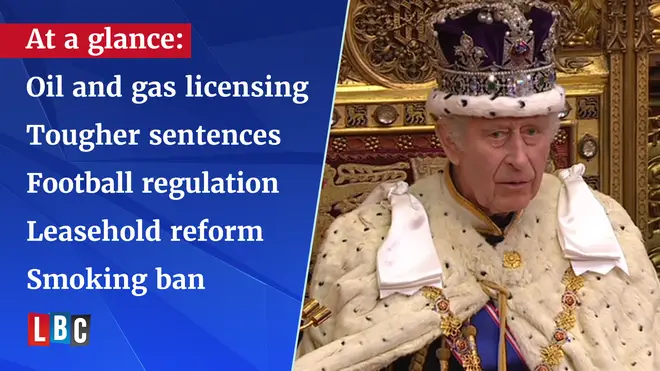 King Charles has delivered his first King's Speech - focusing on Rishi Sunak's promises to slash crime, grow the economy and strengthen society.
The monarch set out the top priorities for the next year, possibly the last before a general election.
Surrounded by all the pomp and ceremony of a Royal occasion, King Charles delivered his first speech as monarch, after stepping in for his late mother on several occasions, including last year.
It's the first official King's Speech since his grandfather George VI gave it in 1950.
He kicked off by paying tribute to the late Queen's "legacy of service and dedication".
Read more: From Black Rod to the Delivering of the 'hostage'; The traditions behind the King's Speech and what they mean
Read more: Everything to expect in the King's Speech: Smoking ban, crime crackdown and new football regulator
But it came as anti-monarchy protestors staged their first demonstration in central London since the coronation of Charles earlier this year.
Read more: Government defends King's speech crackdown on crime as long-planned, not electioneering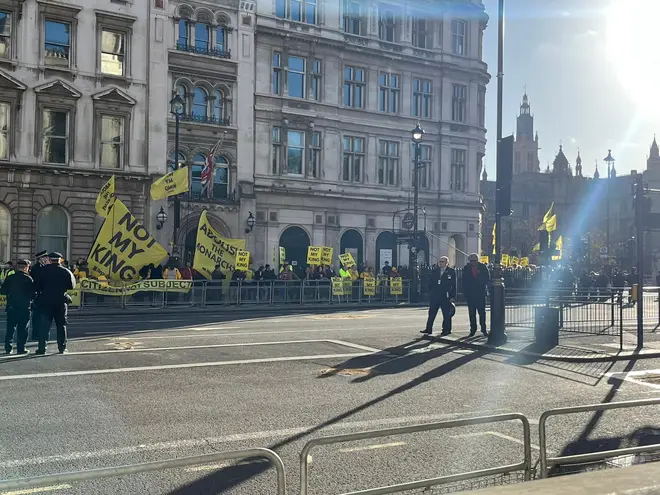 The King set out the PM's promises - including getting our economy back on track, targetting inflation, and reforming education.
And he also noted several times the "long-term decisions" the PM is so keen to focus on in a bid to set himself out as the candidate for change.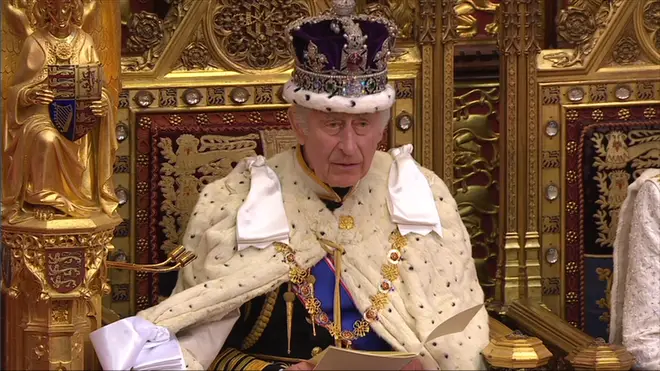 Read more: King Charles gives Princess Anne prestigious role as 'Gold-Stick-in-Waiting' for the King's Speech
New laws will be brought forward to ban smoking for young people, for driverless cars to legally go on Britain's roads, and for oil and gas licence rounds to take place every year in a bid to shore up our energy supply.
Ministers also vowed a huge crackdown on crime - with tougher sentences for murderers and other serious criminals, alongside the long-promised victim's bill to better support those who have been affected by crime.
Police will be told they have the power to use force to get criminals to attend their sentencing hearings, and judges told to dish out more whole-life tariffs.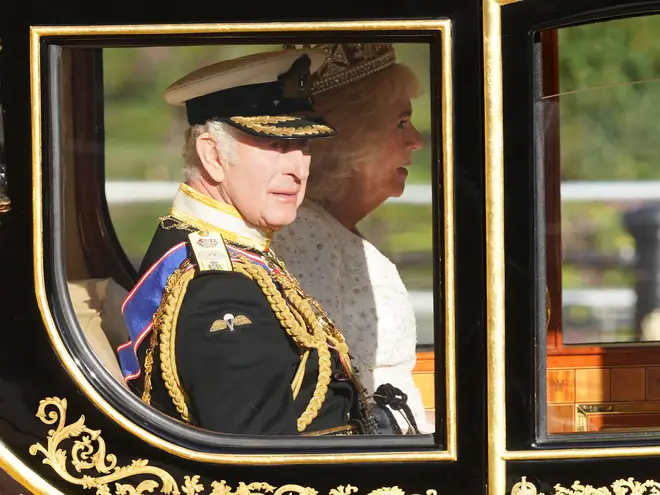 Renters reforms including the scrapping of section 21 eviction notices will also be carried over from the last year's session.
And a new football governance bill will make new rules for club owners to stop them from teaming up to join mega superleagues.
Martyn's Law - which will make venues have proper terror plans in place - will also come forward.
And action to clamp down on hated pedicabs in London will also come in the form of a new law.
The PM said today: "We have turned the corner over the last year and put the country on a better path.
"But these immediate priorities are not the limit of our ambition.
"They are just the foundations of our plan to build a better future for our children and grandchildren, and deliver the change the country needs."