The Determination Of Manchester Bomb Victim Martyn Hett's Sister Is Inspiring
24 August 2017, 16:11 | Updated: 24 August 2017, 18:20
The sister of Manchester bomb victim Martyn Hett has spoke of her determination after she was awarded 11 A*s in her GCSEs today.
Martyn, 29, from Stockport, was one of 22 people who were killed when a bomb was detonated after an Ariana Grande concert at the Manchester Area on May 22.
Nikita, 16, had to sit her exams just days finding out her brother had died in the terror attack.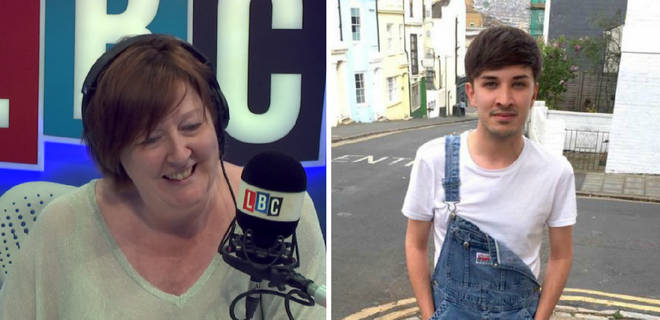 However, showing a true strength of character, the teenager told Shelagh Fogarty she was determined to finish her GCSEs.
She said: "I thought before we knew what if, that I probably wouldn't end up doing it.
"It was nice to get out of the house and I wanted to sit the exams because I'd done all the work for them."
Because of the extraordinary circumstances Nikita faced, she was giving the option to use her predicated results, rather than sit the exams.
However, Nikita insisted she wanted to finish hre GCSEs, adding: "I was focused on it, it was nice to focus on something."
Speaking of her remarkable results, Nikita said: "I hoped for it, it was like more of a joke, but I didn't actually think it would happen."
She added: "It's nice to have good news in our family, as opposed to the last three months of bad news and people saying sorry - it's nice to have people say 'well done'."
The teenager will now go on to complete her A-Levels, telling LBC she has picked; Maths, Further Maths, Psychics and Classics.
Hear the inspiring interview above.