Leasehold system needs 'root and branch reform' as flat owners claim it's 'setting them up to be looted'
12 September 2023, 10:56 | Updated: 12 September 2023, 20:11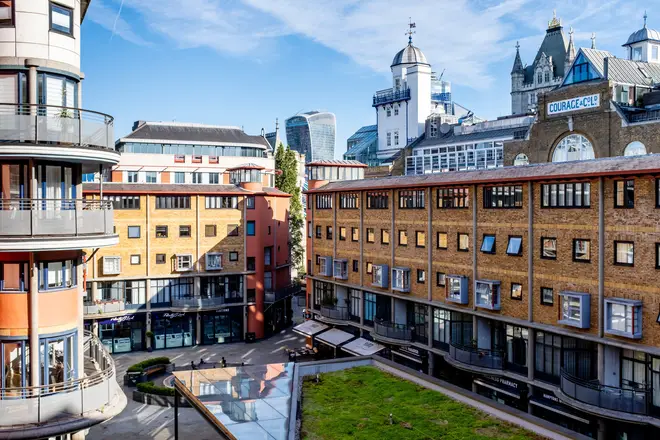 Leaseholders have told LBC they're being intimidated by building owners to pay unfairly extortionate costs, after they appoint their own companies to manage and maintain their property.
Flat owners, who don't have legal ownership of the walls or ground that surround them, say a 'lack of regulation and accountability' for large freeholders has left them exhausted and out of pocket.
Almost 5 million homes in the UK are leasehold properties, meaning they need to pay freehold agents to maintain the building they're in.
While there's no law against a building owner using their own associated companies to manage their blocks, leaseholders have complained about the difficulty in raising concerns about rising costs.
The Housing Ombudsman will join Tom Swarbrick from 4pm to answer your questions. Listen live on Global Player
Amit Sharma, a leaseholder in Manchester, told LBC the freeholder of one of his flats has set up multiple businesses which have been appointed as managing agents and contractors for maintenance.
He said: "They're using all the laws to their advantage to pull out as much money from us as they can and it's really, really ridiculous.
"The system is set up to loot us, it's a systematic way of stealing, with the freeholder basically at liberty to do what they want. It's a complete conflict of interest."
Amit owns other leasehold properties which he says don't have the same issue, and reckons since 2014, he and other flat owners in the block have been charged up to £6,000 more in service charges than they would've been with proper freeholder accountability.
He said: "They've shot our charges up hugely and it's landed me in a really bad place - it's spoiled my credit file and they always come up with bully tactics to force you to pay.
"The court judgments from trying to fight against it have left me unable to work for certain organisations."
Read more: Andrew Flintoff was covering up his face until six weeks ago, says former England team-mate Steve Harmison
Read more: Britain's biggest pub chain to charge punters more at peak times under new 'dynamic pricing' scheme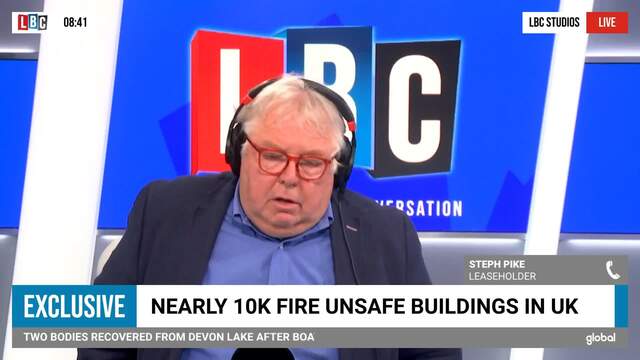 Leaseholder in flammable flat hits out at lack of redress
Leaseholders have a right to challenge the process of appointing a company as a managing agent, for the upkeep of communal areas.
But we've heard claims of that system being inaccessible and expensive - with leaseholders claiming they've faced threats from their freeholder for attempting to do it.
Sophie Bichener, another leaseholder from Hertfordshire, told LBC she now regrets buying her first flat because of the scale of inflated costs.
"It was one of the best things I'd ever done at the time and now it's the biggest regret of my life. I didn't realise how little rights you have a leaseholder and that the cards are completely stacked against you.
"These powerful corporations have all of the legal funding in the world to make sure that if a tribunal goes to court, you never win.
"It's a scandal and it's really difficult to stand up for yourself and try and get things done."
The government has promised an overhaul of the leasehold system with a promise that more legislation is on the way.
But Labour branded the current set-up as being the "root cause of abuse and poor service" for leaseholders.
Matthew Pennycook, Labour's Shadow Housing Minister said: "All the signs suggest that this Conservative government is set to row back on reforming the leasehold tenure that is the root cause of the abuse and poor service that so many homeowners experience at their hands of their managing agents.
"Labour is committed to comprehensive and fundamental leasehold reform by enacting the Law Commission's recommendations on enfranchisement, commonhold and right to manage in full."
Dozens of flat owners have contacted LBC to share their own experiences of rising service charges which they feel unable to challenge.
One in London told us their freeholder - which owns dozens of buildings - made an agreement with an energy company for all of their properties to be signed up to a new deal, giving the company's executives a £1 million pound bonus.
He says they then closed pools and reduced services to cut back on the cost of energy, while pocketing their own commission.
While another, who successfully managed to remove their freeholder said when they looked at the previous invoices they'd been receiving, they found 'overcharging on almost everything'.
"Along the way, I've found the industry is so shady. Once I was in control I was politely offered favours (which in hindsight you could argue were bribes) to appoint expensive service companies.
"There's no integrity in it at all."
Housing lawyer Russell Conway, from Oliver Fisher Solicitors in London, told LBC there needs to be 'root and branch reform' of the current legislation.
He said: "Property work is expensive and while there are various routes available to the leaseholder to challenge these decisions, all of the avenues cost money.
"The government's been promising legislation but it's been very slow to bring it forward but there does need to be close scrutiny as to how the freeholder, managing agent relationship works."
Housing Secretary Michael Gove previously said he hoped to be able to announce the abolishment of the leasehold system in the King's Speech, which is due on 7 November.
But campaigners have pointed to previous commitments for change that haven't come to fruition.
Harry Scoffin, from the Commonhold Now campaign, told LBC: "It's so unfair. There's almost an assumption that when leaseholders are being ripped off or are facing abusive treatment, they have to spend their lives becoming litigators and going to tribunal.
"We're seeing service charges going through the roof - some by 40% in two years - and the fact is we've got no control over those costs. It's like you've given your cheque book to someone else - these freeholders are there to extract as much income as possible out of leaseholders."
A spokesperson for the Department of Housing, Levelling Up and Communities confirmed more reforms are 'on the way'.
They said: "By law, service charges must be reasonable and freeholders or landlords that fail to uphold their legal duties can be challenges under tribunals and ultimately in the courts.
"But we must go further to reform the fundamentally unfair leasehold system and that is why we will bring forward new laws to protect leaseholders later in the Parliament."