LIVE: Trump pledges 'orderly transition' as Biden win affirmed after deadly Capitol riot
6 January 2021, 20:19 | Updated: 7 January 2021, 15:29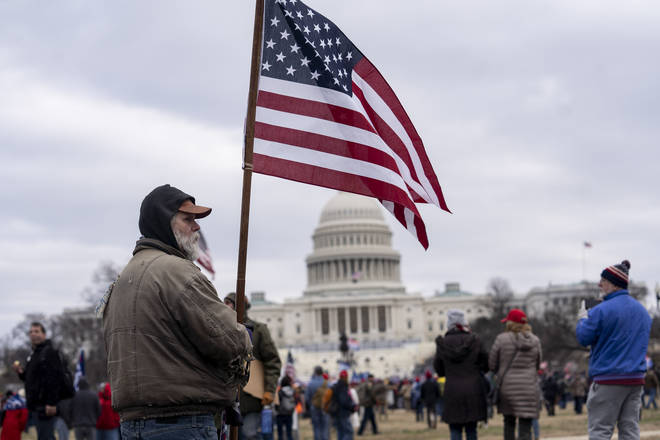 Donald Trump today pledged an "orderly" transition of power to Joe Biden after four people died, including a woman who was shot, as protesters stormed the US Capitol.
A curfew has been enforced in Washington D.C. after pro-Trump protesters stormed the US Capitol building while Congress debated the Electoral College vote that gave Joe Biden the presidency.
The President-elect was confirmed by Congress this morning as having reached the 270 electoral college votes needed to secure the presidency.
Mr Trump later said he "totally disagrees with the outcome" of the vote but that "there will be an orderly transition on 20 January".
On Wednesday, Trump supporters broke into the iconic building before occupying the Senate chamber and multiple offices - including that of House Speaker Nancy Pelosi - clashing with police officers, and damaging windows and doors.
Follow our live updates below...
READ MORE: Trump banned from Twitter and Facebook
READ MORE: Joe Biden describes scenes as 'insurrection'
READ MORE: Politicians discuss whether Trump can be removed from office
Happening Now