London bus driver who strangled wife exposed as paedophile during murder investigation
14 April 2023, 15:28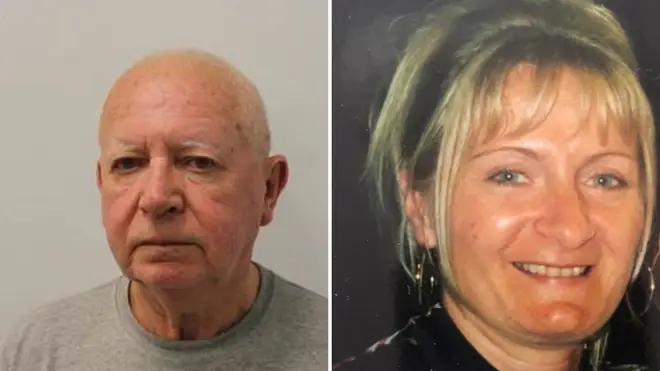 A man who strangled his wife was found guilty on six counts of sexual assault yesterday in addition to his murder conviction.
Keith Bettison was sentenced to life in prison last year for murdering his 48-year-old wife, Ildiko Bettison, by strangling her in 2020.
Since the murder investigation was opened, three separate women reported the former TFL driver for sexual offences committed in the years before he murdered his wife.
It was revealed during investigations that of the three women who reported Bettison, one was just 10 years old at the time the offences occurred.
The court heard that the former bus driver targeted his first victim in 2007 by kissing and inappropriately touching her, to the point where she had to lock herself in a toilet cubicle to escape.
After the victim turned 18, Bettison began regularly stalking her and showing up to her London home, where he sexually assaulted her on two occasions.
The victim said the incident left her with "stress and anxiety" and causes her regular panic attacks in her victim impact statement.
Read more: Cannabis-smoking parents guilty of Christmas Day murder of their baby - days after he was placed back in their care
Another woman he targeted was assaulted by the 74-year-old in 2011, which left her "shocked and confused" for a number of years. It wasn't until 2018 she reported the incident, as she had been "blocking the incident from her mind".
Despite filing the report, the police did not continue with the case and her interview recordings were lost – meaning she had to go through the interview process twice before he was finally convicted.
Read more: Woman arrested on suspicion of concealing a birth after newborn baby girl is found dead at Somerset recycling centre
Judge Plaschkes KC told Bettison: "She has shown great courage in coming forward to speak to the police not just once, but twice about what you did to her.
"The impact of your criminal act on her has been horrendous. You have caused her immeasurable pain."
The third victim revealed that he stroked her thighs at a restaurant and had tried to move his hands towards her genitals before she was able to escape.
Bettison was arrested for strangling his wife in October 2020 after he called his daughter and said "I've killed her, I could not take it anymore" and later made a separate call reporting the incident to the police himself.
However, he later denied the murder charges, despite having previously told the police: "I killed the b****, what more do you want to know?"
He was sentenced to a minimum of 14 years in jail for her murder.
Following trial for the sexual assaults, he was also sentenced to at Kingston Crown Court yesterday. He faced 10 additional charges and was convicted for six.
These included two counts of sexual activity with a child, assault of a child under the age of 13 by penetration, two counts of sexual assault and stalking involving serious alarm or distress.
He received nine years, with an additional year on extended licence, which will be served concurrently with the sentence for murdering his wife. He will also be listed on the sex offenders register for life.