Government has 'gone soft' on Net Zero, former BP boss says, as he warns gas and oil prices 'to stay high for long time'
23 October 2023, 18:44 | Updated: 23 October 2023, 18:46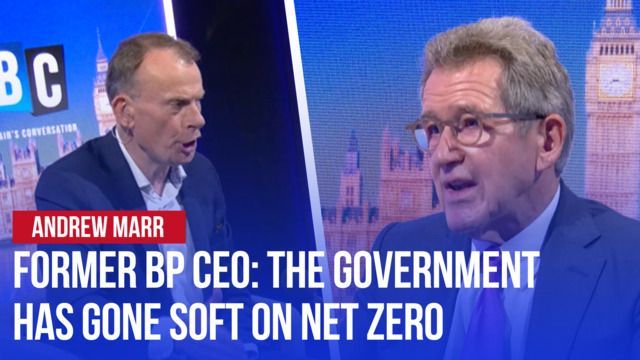 Lord Browne speaks to Andrew Marr
Former BP boss Lord Browne has said the government has 'gone soft' on net zero and warned that gas and oil prices could remain high for the foreseeable.
It comes after the government announced in September plans to push back a number of its key climate pledges in a bid to cut costs for British families.
Mr Sunak announced he was pushing back the ban on petrol and diesel cars by five years, moving the original 2030 date to 2035. He also said he would give people "far more time" to change over to heat pumps in their homes.
Speaking on LBC'S Tonight with Andrew Marr, former BP boss Lord Browne said he thought the policy change showed the government had "gone soft" on net zero.
He said: "Well, I think they have gone soft in this area [net zero].
"And I think also they've undermined confidence in that it's never a good idea to keep changing things when you've got businesses investing on a timescale which is far longer than a political timescale."
Lord Browne also told Andrew the shift in policy was "bound to" stop businesses from investing in the UK.
The business and motor industry was left "furious" last month after the deadline it had been working towards was suddenly changed.
Read more: Met 'cannot enforce taste and decency', Commissioner says after Home Sec questions why officers allowed 'jihad' chant
Read more: Sunak says Israel not to blame for missile that killed hundreds at a hospital - which was launched from inside Gaza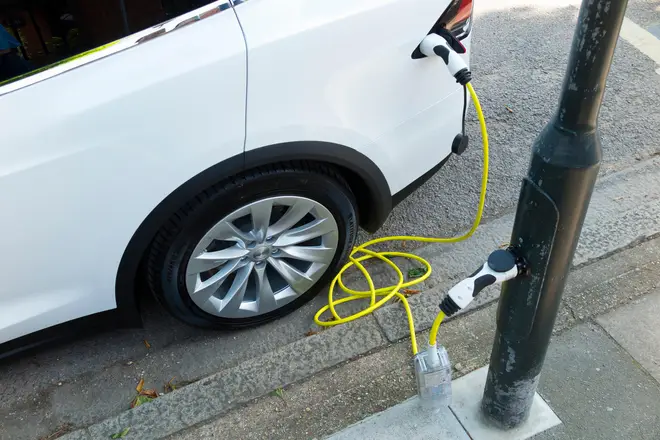 Ford warned that delaying the ban on new petrol and diesel vehicles will "undermine" its needs from the Government.
Asked whether the growing conflict in the Middle East could see a further increase in oil and gas prices, Lord Browne said: "I think that the price of oil is rising. The price of oil is going up for several reasons.
"First is, not enough investment in oil. Secondly, the ability of OPEC [Organization of the Petroleum Exporting] to control supply, importantly to reduce the amount that's in stock.
"The more you reduce the stocks – whether it's in commercial or state stocks, petroleum reserves – the easier it is to get a change in price, [than] if you adjust the supply a bit."
He continued: "So we're at the point now where if supply is adjusted by OPEC, Saudi Arabia, the price reacts very quickly. I think people should expect, regrettably, pretty high prices for some time now."
He said higher inflation is also likely in the foreseeable depending on how it stabilises.
It comes after inflation remained unchanged for the second month in a row at 6.7 per cent in September, as petrol costs fuelled the rate.
Inflation initially fell to 6.7 per cent in August, down from 6.8 per cent in July.